Sam Chen, Managing Editor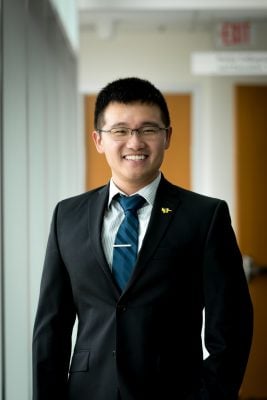 Sam Chen is an expert in the computer hardware and technology industry with over 9 years combined experience in technology journalism and information technology.
Sam founded computer hardware website, Custom PC Review, in 2011 and Gear Primer in 2018 after being dissatisfied with the sub-par tech news and reviews available on the web. Since then he has become a leading journalist covering computer hardware and technology, spending the past eight years as the Editor-in-Chief of Custom PC Review and the past two years as a Managing Editor at Gear Primer.
As a journalist, Sam has written over one thousand articles covering the tech industry, bridging the communications gap between vendors and customers, analyzing current market trends, and identifying future disruptive technologies.
Among other areas of coverage, Sam's primary focus for the past 7 years has been NAND flash and SSDs. His previous industry experience includes providing IT services for the University of California, San Diego and the defense sector. He can also frequently be found providing IT and consultation services to local businesses, hardware vendors, and investment firms.
Sam currently holds a BA in Economics from the University of California, San Diego and an MBA with a Certificate in Digital Transformation from the Paul Merage School of Business at the University of California, Irvine. In his spare time he enjoys traveling, working out, rock climbing, and photography.
Major Industry Events and Trade Shows Covered:
CES '13, '14, '15, '17
Computex '13, '14, '15
DEW '18
E3 '12, '13, '14, '15, '16, '17
Flash Memory Summit '14 '15
LSI AIS '12, '13
Nvidia GTC '13
Samsung SSD Global Summit '12, '13, '14, '16
SIGGRAPH '13
Storage Visions '13, '14, '15
Contact Sam
Twitter: @realSamChen
E-mail: [email protected]
Linked-In: https://www.linkedin.com/in/sam-chen-mba/