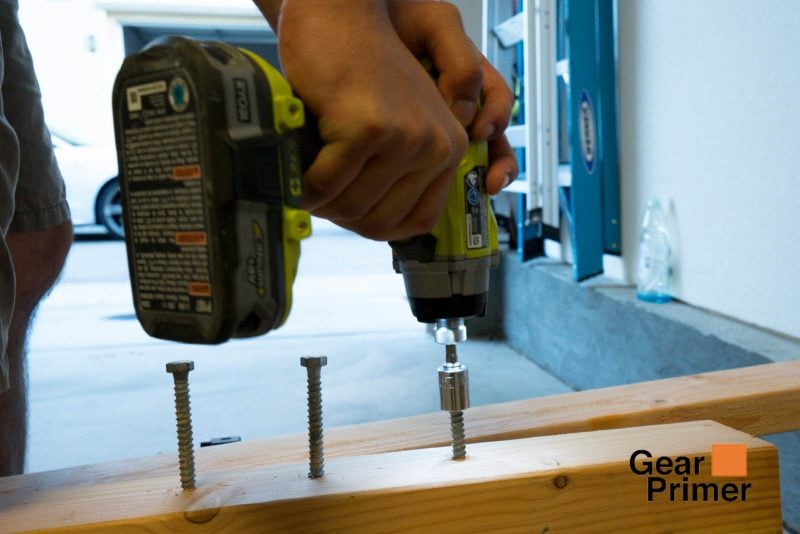 Buying a new power tool these days is tricky. Unlike the old days when corded power tools was the only option, cordless power tools bring an extra layer of complexity as now you're not only buying the power tool itself, but you're also buying into the brand's ecosystem. Until the day the cordless power tool industry decides to standardize on a certain type of battery technology along with a certain type of battery design, the best way to purchase cordless power tools is to choose based on the brand's power tool ecosystem rather than the merits of individual power tools themselves.
As such, today we'll be discussing some of the best and most popular brands of cordless power tools on the market, some of their latest innovations and which segment each of the brands cater to.
Black + Decker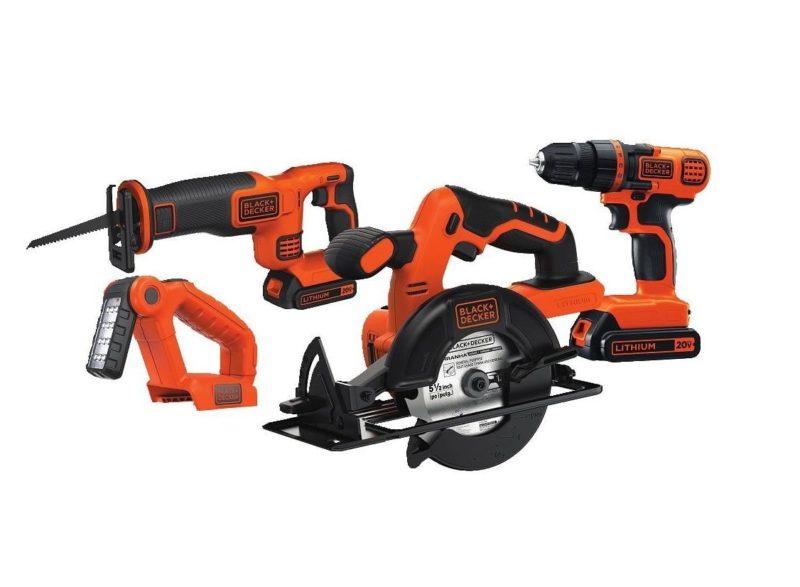 Black+Decker is a consumer power tool brand designed for homeowners looking for power tools in the entry level range. Black+Decker power tools sport the black and orange color scheme and tend to be relatively cheap tools sold at Walmart and other value oriented big box stores. The tools aren't known for long lasting durability or much capability beyond putting together cabinets or installing a new shelf.
Pros:
Cons:
Very limited selection of tools
Not durable
Worth Buying?
Black+Decker is the type of tool you buy only if you're buying a power tool as a gift for someone who doesn't own a single power tool or if you just want something to build simple furniture with. Don't expect it to last forever and don't expect too much. If you hire a contractor and he/she shows up with Black + Decker, hire a new contractor immediately.
DeWALT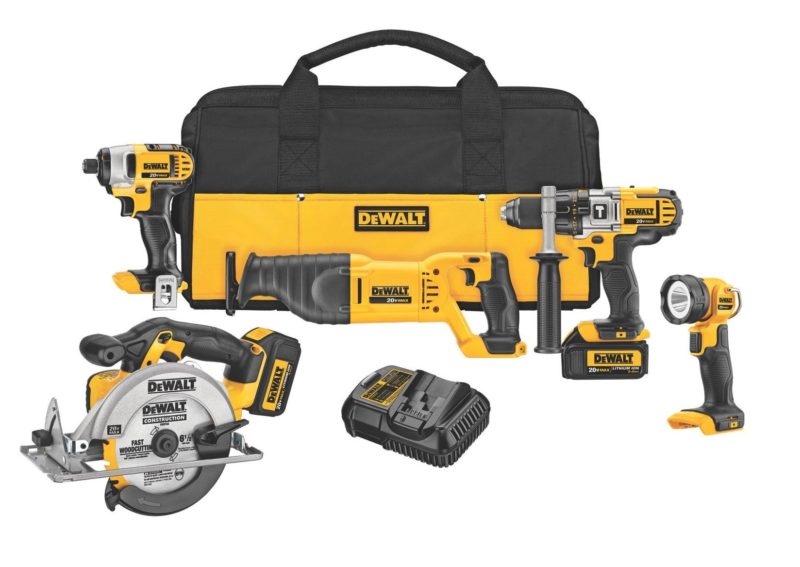 DeWALT is the premium power tool brand of Stanley Black and Decker designed for professionals in construction. The company's tools can be identified by their yellow and black color scheme and have always been one of the premier tool brands in the power tool market. DeWALT's core power tools such as their drills and impact drivers have been known for its top notch reliability, lasting for years and years without issues even in demanding conditions.
DeWALT has numerous cordless power tool platforms with the most popular being the 18V and 20V MAX. The most interesting offering from DeWALT is their new FLEXVOLT 60V/120V MAX platform which allows traditionally corded tools like miter saws to be cordless.
Pros:
High quality, durable tools
Wide selection of tools
Innovative products such as new FlexVolt system
Cons:
Relatively more expensive
Worth Buying?
If you're looking for a power tool system that's going to meet all your needs and will last you a long time, DeWALT is without a question one of the tool brands you should consider. Aside from the quality, DeWALT is constantly innovating and introducing new products, so if there's a tool you need, chances are you can get it in black and yellow.
For those just starting out in the world of power tools, DeWALT's 20V lineup of tools are excellent and DeWALT is always running a promotion at Home Depot or Lowes on their entry level drill/impact driver sets. However, beware as DeWALT's more specialty tools can quickly be more expensive compared to competing brands.
Porter Cable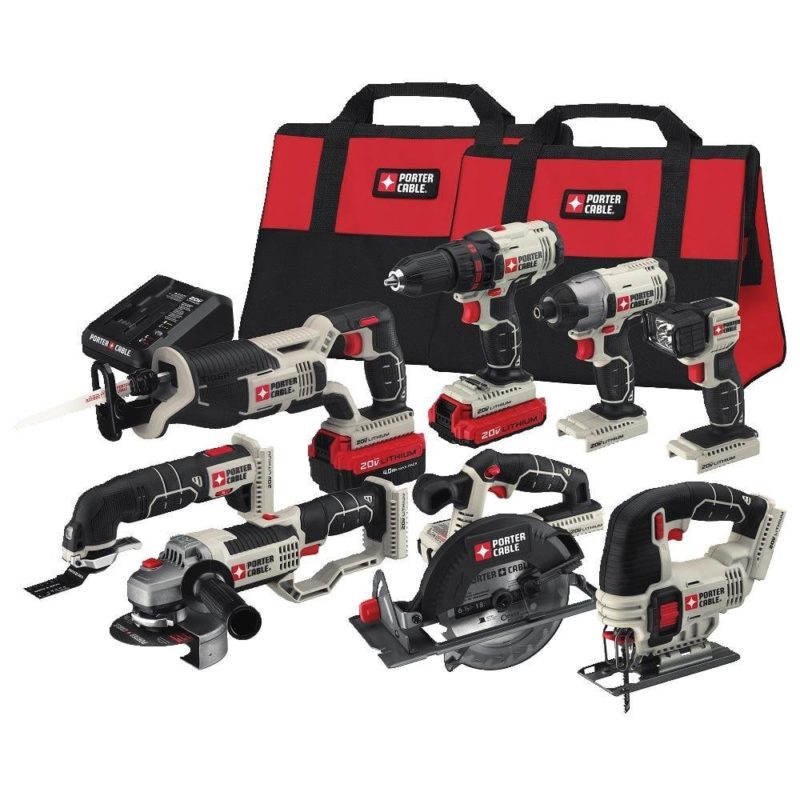 Porter Cable is the mid-tier tool brand of Stanley Black and Decker designed for home DIYers or handymen. Porter Cable tools are designed to compete against Ryobi however, it doesn't have the same wide ecosystem as Ryobi.
Porter Cable's most popular platforms include their 12V, 18V and 20V MAX power tool lineups.
Pros:
Decent quality
Decent price
Cons:
Not a complete ecosystem
Not as active compared to chief competitor, Ryobi
Worth Buying?
Porter Cable is traditionally a decent brand although it doesn't seem like they're putting a whole lot of resources into developing new products or marketing at this point. This is understandable considering the resources being put into DeWALT. If you just need a drill and impact driver or some other tool, and there's a decent promotion going on, it's alright to pick one up, but there's no reason to invest into Porter Cable if you're looking for an entirely new platform.
Bosch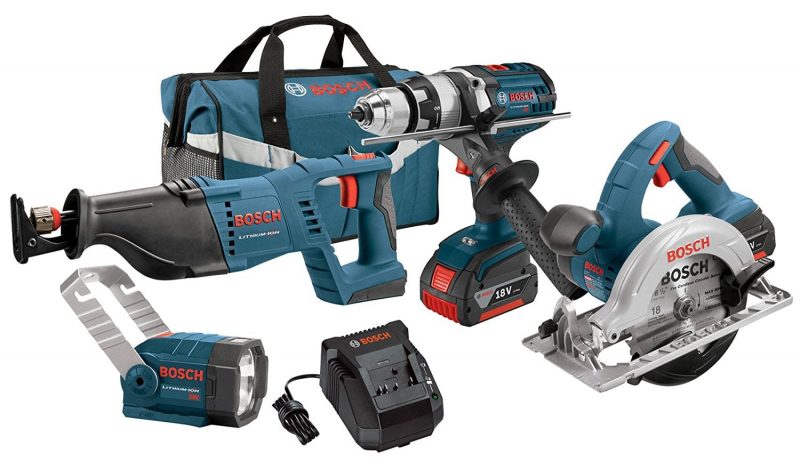 Bosch is a major German corporation based out of Stuttgart, Germany that makes everything from automotive parts to custom industrial machines. Bosch's tool brand, Robert Bosch Tool Corporation caters towards professionals with a wide range of high quality, specialty tools.
Bosch's most popular platforms include their 12V and 18V power tool platforms. Also interesting is their 36V tool platform designed for professionals and tradesmen who need the power of a corded tool in a cordless system.
Pros:
High quality, durable tools
Wide range of tools including specialty items
Cons:
Worth Buying?
Bosch tools are easily one of the best tools on the market and you definitely can't go wrong with any of their cordless tool platforms. Each platform is well supported with plenty of tool options and Bosch's tools are typically always high quality, reliable tools. Those looking to buy more specialty cordless tools can also find them from Bosch, but definitely expect to pay the premium.
Hitachi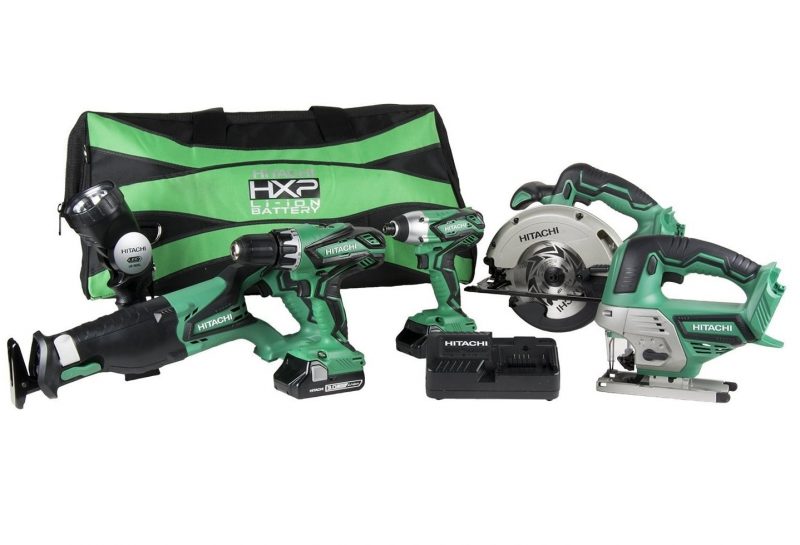 Hitachi power tools is a mid-tier tool brand catering towards DIYers and handymen. Hitachi's tool lineup consists of some 12V and mostly of 18V tools which are decent in performance, but tend to be on the expensive side of the mid-tier tool category.
Pros:
Decent quality
Decent tool lineup
Cons:
Expensive for a mid-tier tool
Worth Buying?
Hitachi power tools are decent mid-range offerings, but they tend to be outmatched in both tool variety and price by Ryobi's in the mid-range tool category.
Makita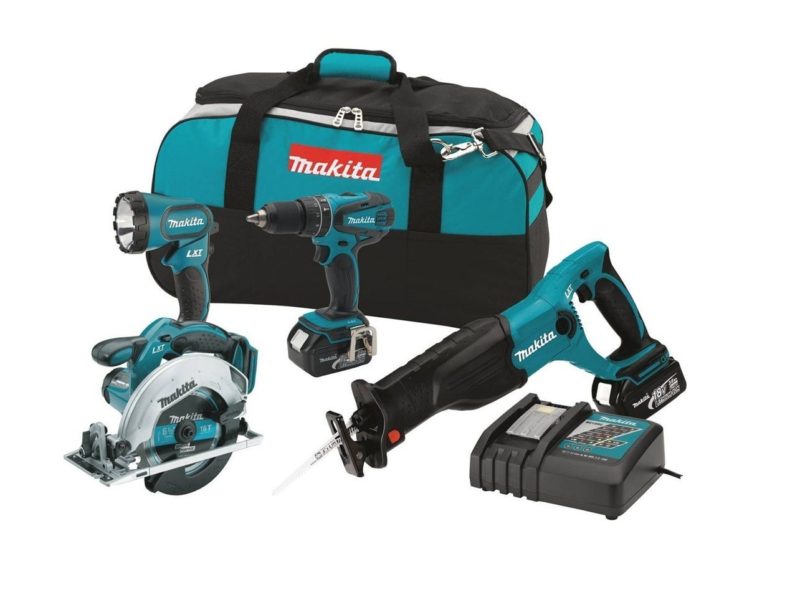 Makita is a Japanese company that produces premium power tools for professional tradesmen and construction workers. The company has an extremely wide cordless tool selection generally in their 12V and 18V tool platforms.
Pros:
High quality, durable tools
Lots of tools to choose from
X2 platform combines two 18V batteries to provide powerful 36V tools
Cons:
Worth Buying?
If you're a professional or a very frequent DIYer, Makita is an excellent cordless tool platform to invest in. While the company's tools will cost you a pretty penny, reliability is excellent and selection is unmatched. Makita has so many products in fact, you can even get a cordless lawn mower from the company powered by their X2 36V (2x 18V) platform.
Milwaukee Tool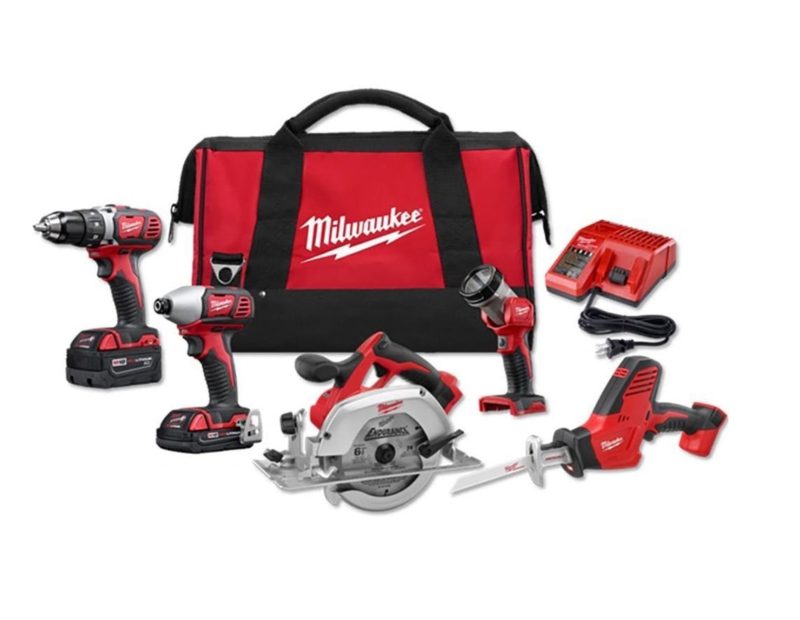 Milwaukee Tool is another one of the premium toolmakers in the market mostly catering towards professional tradesman and construction workers. Like Makita, Milwaukee Tool has an extremely wide lineup of 12V and 18V products and is constantly developing new offerings for their lineup.
Pros:
High quality, durable tools
Decent price
Innovative
Cons:
Worth Buying?
Milwaukee Tool is an excellent company with a strong track record of producing quality tools and innovation, and is an excellent choice for those looking for a new platform to invest in. Milwaukee's M18 FUEL lineup is particularly well regarded as a platform that's powerful and reliable, and their innovation with their ONE-KEY smartphone connected features makes them very unique for a power tool company.
Ryobi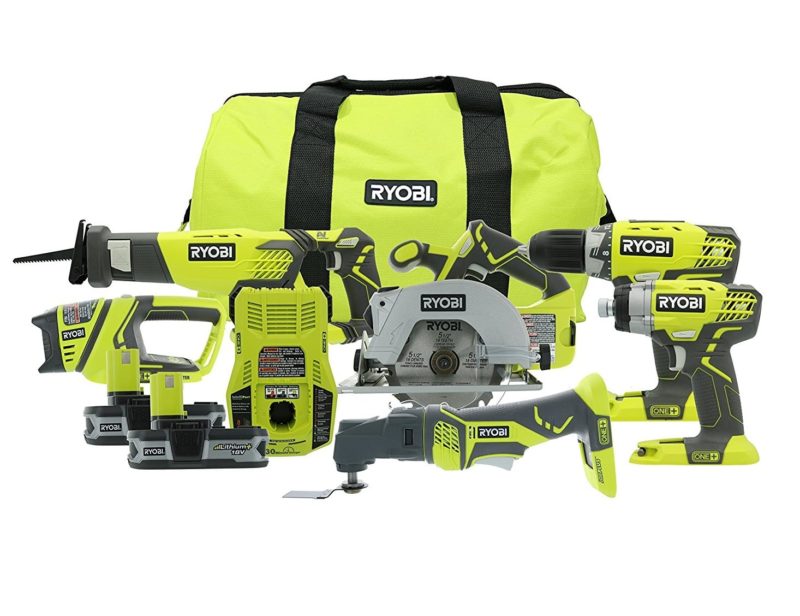 Ryobi is a mid-tier tool brand that caters towards homeowners and DIYers. The brand is typically sold at Home Depot which has led some to believe it's a Home Depot in-house brand. Although it may seem like Ryobi is a Home Depot company, Ryobi is actually a brand owned by Techtronic Industries which also owns Milwaukee Tool. Ryobi is known for a strong lineup of high value 18V tools in their ONE+ system.
Pros:
Decent quality
Decent price with constant rotation of promotions
Innovative designs
Cons:
Not as durable as tools from DeWALT, Makita, Milwaukee, etc.
No 18V+ tool options
Worth Buying?
For a homeowner looking for something to do some projects around the house or a handyman doing work for local property owners, Ryobi's 18+ ONE+ platform is well worth investing into. Aside from the wide variety of tools available on the platform, Ryobi is constantly launching new products or revisions to existing products which speaks volumes about the brand. Additionally, Ryobi also tends to be an excellent value as Home Depot is constantly rotating sales for Ryobi power tools with either steep discounts or free tools with the purchase of a kit.
RIGID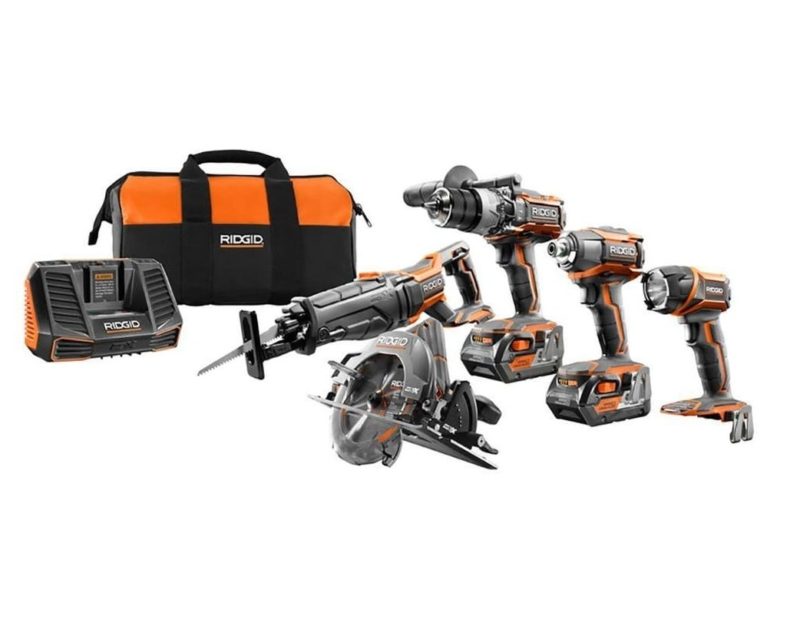 While many believe that RIGID power tools is Home Depot's in-house brand, it's in fact owned by Emerson Electric. The company sells mid-tier tools designed for homeowners and DIYers. RIGID's most popular tool platform is their 18V platform generally sold at Home Depot.
Pros:
Decent quality
Decent price
Cons:
Worth Buying?
RIGID tools and Ryobi are generally in the same quality and price range, and if I were to choose a platform, Ryobi would be the way to go. Ryobi simply has a significantly wider range of tool options available and is much more active in development compared to RIGID.
Kobalt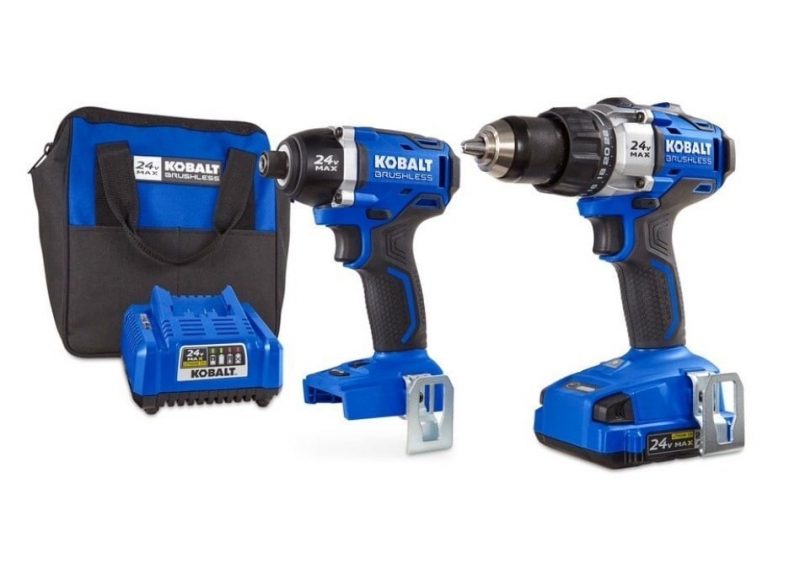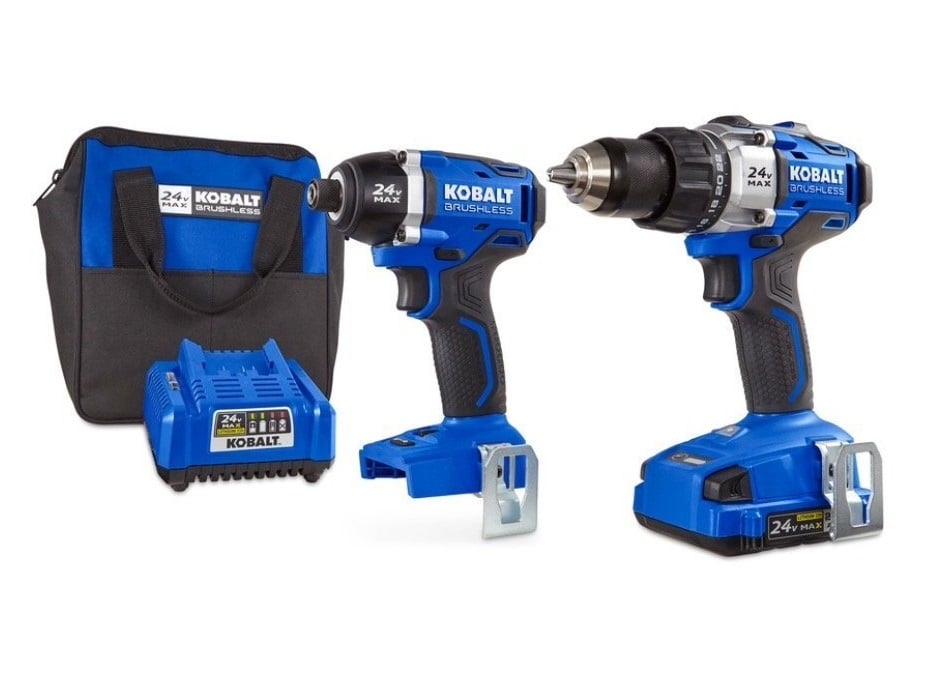 Kobalt Tools are Lowes in-house brand of power tools. These are designed to be value products, but Kobalt appears to be more targeting a higher end crowd with their new lineup of 24-Volt brushless tools.
Pros:
Competitive quality
Competitive price
Competitive warranty (5-years tools, 3-years battery)
Cons:
Not a complete ecosystem, but Kobalt is reportedly planning to expand its lineup
Worth Buying?
Kobalt's new offerings is still a question mark at this point. The 24-volt brushless system seems like a decent contender with more power compared to 20V or 18V offerings, but the ecosystem appears to be severely lacking. As a single tool or basic set, this could be a good choice, but if I were building a system today, I'd stick with DeWALT or a Bosch.
Metabo HPT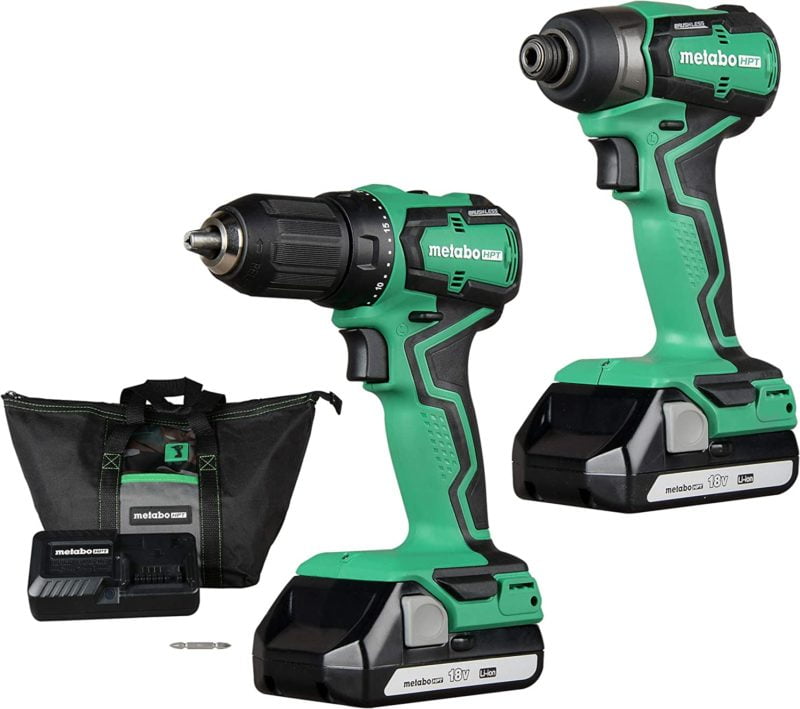 Metabo HPT is a combination of Metabo and Hitachi Power Tools. Metabo was a company based in Nurlingen, Germany founded in 1920 by Albrecht Schnizler while Hitachi Power Tools was the power tools division of Hitachi. In 2017, Metabo was acquired by Hitachi and in that same year, private equity firm KKR acquired Hitachi Power Tools from Hitachi.
Metabo HPT is a premium line of power tools as both Metabo and Hitachi were previously known to be at the premium end of power tools with great warranties and excellent durability. Hitachi is also extremely well known for their line of pneumatic nailers in which they hold very high market share in some areas.
Pros:
Good quality
Cost competitive – targeting the premium end DIY market
Limited lifetime warranty (5-years professional, 2-years battery)
Cons:
Worth Buying?
Metabo HPT is a good ecosystem and they are fairly price competitive targeting the premium end of the DIY market. If Metabo HPT has the tools that you're looking for and you're OK with their ecosystem, then it's recommended however, there are other brands with more complete ecosystems such as DeWalt which is a better choice if you're trying to stay within a single tool ecosystem.
Choosing the Best Power Tool Brand
If you've made it this far, you'd probably have realized that it's not so simple as to which brand offers the best power tools. Rather, it's really about choosing the best power tool brand for you. If that's a decision you're currently trying to make, here are a few factors that I'd suggest considering.
Tool Variety
This one is pretty important. You'll want to consider what variety of power tools are available on the brand and the platform you plan to invest in. Not all brands and platforms offer a cordless flooring stapler just like not all platforms offer a cordless pole saw.
Plan out what tools you'll need and if possible, plan out what tools you'll need down the road as well before jumping into a tool brand. Consider everything down to the battery and battery chargers. Will you have enough battery to last a whole day even if you have one or two extra people helping you? If it makes sense, you may even have to jump into multiple tool brands.
Use Case
Determine what your use cases are before jumping into a tool brand. While it may be nice to own the entire Makita LXT Premium lineup of tools, it might not make a whole lot of sense if all you're planning to do is small home improvement projects. However, if you're planning a side job as a handyman, you might want to invest into something a little better than a Black and Decker kit.
An example of this is the difference between brushed vs brushless motors. Brushless motors are more efficient, generate less heat, and require less maintenance because they don't have brushes that can wear out. However, brushless motor tools are more expensive. If you're a professional or will be using the tools heavily, the extra cost may be worth it for the increased performance and durability. For occasional use, a tool with a brushed motor should be sufficient.
Cost
This one's pretty obvious and links right back into the use case. Unless you have an infinite amount of money to burn, consider the cost of not only the tool you plan to buy today, but also the tools and the batteries you plan to buy in the future once you've locked into the platform. These costs can add up quickly. Along with the cost, always check the warranty details before making a purchase. A longer warranty can provide peace of mind and protect your investment.
The Best Brand for Me
Currently, my two preferred brands are DeWALT and Ryobi. Let me explain why.
DeWALT has been my favorite premium tool brand for quite some time. While I've had the opportunity to own several tools from DeWALT competitors such as Bosch, Milwaukee and Makita, I always find myself returning to DeWALT as they have almost every type of tool I need, their prices are reasonable compared to competitors in the same market and their tools simply work forever. Even the 18V tools I purchased years ago still function like new and the company's innovative drive into the FLEXVOLT platform speaks volumes about DeWALT's capability to innovate.
Ryobi has recently become one of my favorite tool brands as my go to mid-tier, value tool. While the quality of Ryobi has always been a question, especially when compared side-by-side to my DeWALT tools, I haven't had a Ryobi tool fail on me yet. Aside from the great pricing, what really impresses me about Ryobi is their super wide selection of tools as well as many of their user-centric innovations. Stuff like Tri-LED lighting and auto-loading chucks really do make a big difference.
Now that I've shared my thoughts on what I think are the best cordless power tool brands in the market, what are your thoughts on the subject? Keep in mind, I don't spend every day working with these tools in a professional capacity and haven't had a chance to test every tool available in each of these brands, so if you know something I don't, please share it with us in the comments below!