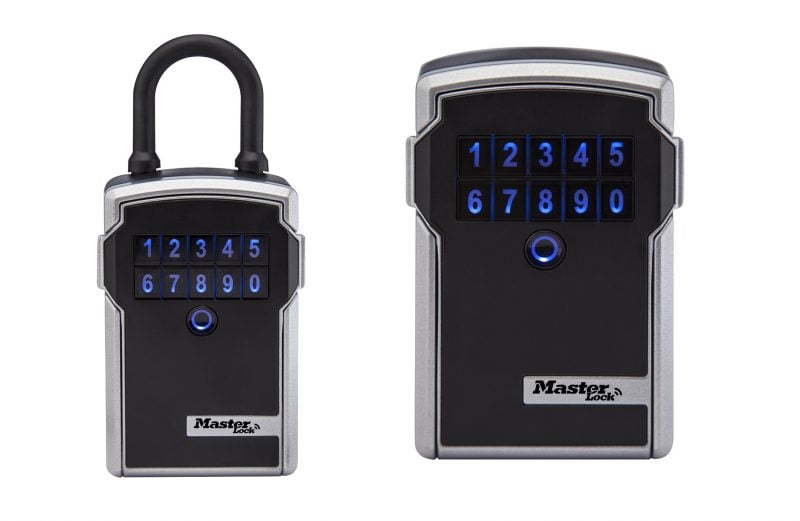 For real estate agents and property managers, Master Lock is about to help you take your job into the 21st century. According to their latest announcement, Master Lock's new 5440D and 5441D lock boxes are Bluetooth enabled which will allow users to program and access the lock box using a simple Bluetooth connection to their smartphone.
The new lockboxes, which come either in the portable lock box form factor (Model 5440D) or the wall mount lock box form factor (Model 5441D) will interface work like a normal lock box however, will also be able to interface with Master Lock's Vault eLocks app, allowing the user to precisely control when to share access, monitor guest activity and send e-mail/app alerts.
Those interested can now purchase the Master Lock 5440D online for $124.96 and the Master Lock 5441D online for $117.15. More information about the new lock boxes are available at the Master Lock website here.