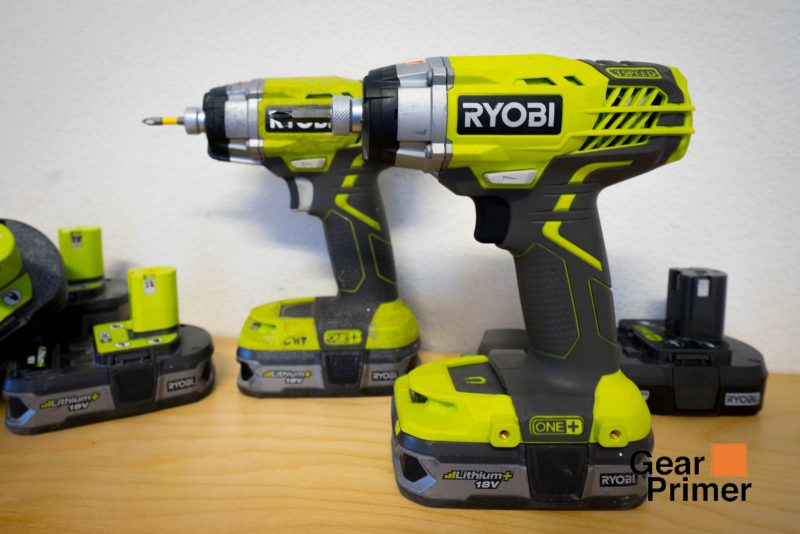 If you've been to a Home Depot recently, you'll notice that one of the most advertised brands in the store is Ryobi. Many people I talk to believe that Ryobi is one of Home Depot's store brands, but it's actually owned by Techtronic Industries, which is the parent company that also owns Milwaukee Tool. That said, Home Depot does appear to be the primary brick and mortar distributor of Ryobi tools outside of buying them online at Amazon.
Ryobi's positioning in the market is one for the mid-tier market, targeting DIYers who want to work on projects in their home. Their tools are significantly better than what you'd find from a brand like Black and Decker, but it's not as top quality as Milwaukee Tool or Makita.
Why I Think Ryobi is a Good Brand
Ryobi has actually been one of my preferred brands when shopping for new tools. They have a massive selection of different tools, the tools have a bunch of small innovative designs and they're well priced which allows me to get more tools for the money.
One of my favorite tool platforms is Ryobi's 18V One+ platform. Why? Because it has practically every tool most people will ever need on the one platform. That's huge. That means I know the batteries I buy will be compatible with not only the drill, the sawzall, and the angle grinder, but also a bunch of other stuff Ryobi has introduced on the platform including even a vacuum cleaner (yes, Ryobi does make a 18V One+ vacuum cleaner). Practically everything you could imagine Ryobi offers, which is awesome because buying multiple sets of batteries and investing into multiple tool platforms is kind of expensive and it sucks to have to carry multiple tool platforms to a job.
As far as tool innovations, Ryobi is pretty much on the leading edge here too. While some pros might not care for it, I really like stuff like their Tri-LED lighting system. A lot more convenient than finding a headlamp or holding a flashlight in your mouth when working in poor lighting conditions. The magnets on the base, auto loading chucks, and others simply provide a ton of user convenience when working on projects.
There's also a lot of value in Ryobi's tools. Take Ryobi's P884 18V One+ Kit. This kit has a whopping six tools including a drill, impact drill, circular saw, sawzall, batteries, battery charger, work light, and a case for typically under $300. This is an incredible value. For some of the upper tier tools, this could easily cost over $500.
Of all the complaints I've seen with Ryobi Tools, it's always been that a lot of people don't think the quality of Ryobi Tools is as quality as some of the upper tier tool manufacturers, but here's the deal. Most people simply don't need that level of quality. Most people aren't doing full roofing projects 24/7. They're building something in the garage or working on their home / rental properties. These are the scenarios Ryobi tools are great for. None of my Ryobi tools have ever failed me in a job and honestly I even see a lot of professionals rocking Ryobi. From my conversations with the pros, it's always been whatever gets the job done is the right tool and for the most part, Ryobi gets the job done without costing a ton of money.
What do you guys think about Ryobi tools? Good or bad experiences? Please feel free to share below!