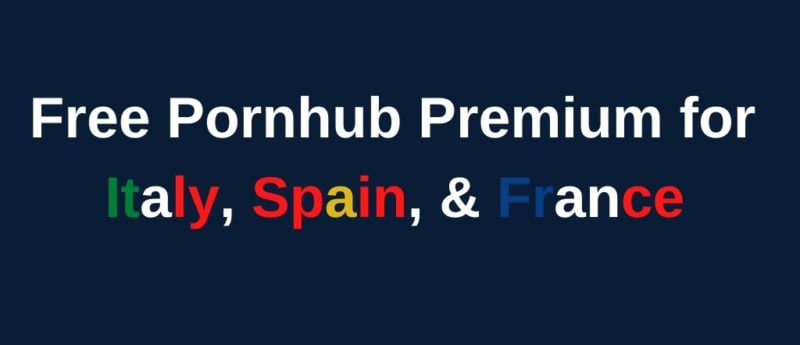 With the coronavirus pandemic quickly spreading across multiple countries in Europe causing widespread country-wide quarantines, Pornhub is helping in the best way it can – by donating free access to Pornhub's Premium service to citizens of Italy, France, and Spain for a month. After all, it's a bit difficult to leave your house when you're pre-occupied.
Pornhub is also helping out Chiara Ferragni and Fedez's GoFundMe campaign in Italy by donating its share of profits from ModelHub, the site's creator generated content, to the campaign.
"Pornhub will donate this month's sales from Modelhub to help these countries facing this emergency. Once, again, this is coming from Pornhub's share and Model earnings will remain untouched."
The campaign is dedicated towards building a new intensive care unit in a Milan hospital and will be used to purchase new beds, ventilators, and other medical equipment. It has a fundraising goal of €4,000,000.
There is currently no word on if this offer will be extended to other countries that are soon going into quarantine such as numerous states and municipalities in the United States. According to Pornhub Insights, traffic for the website has spiked dramatically due to the Coronavirus outbreak with traffic worldwide increasing 11.6%.
More information on how to sign up for the deal is available in at the Pornhub blogpost here.