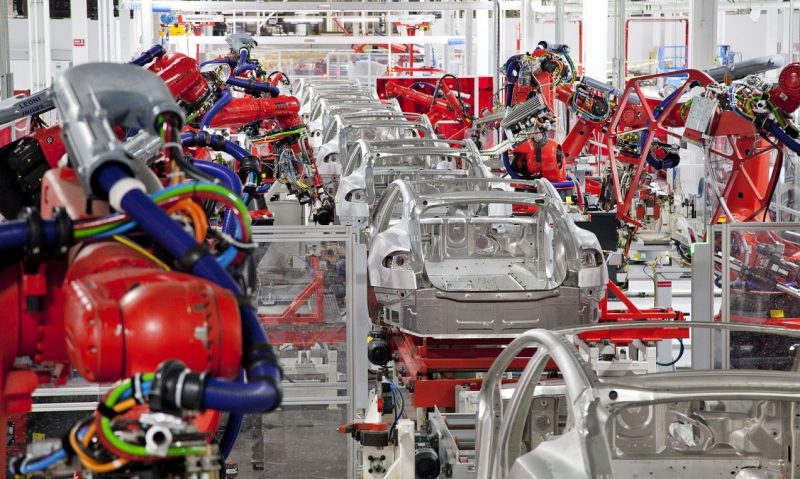 The San Francisco Bay Area issued an unprecedented "shelter in place" order recently in order to slow the COVID-19 outbreak in the area and it looks like Tesla will be affected.
While initially planning to continue operations, but allow employees uncomfortable with working or those who are sick to stay home, Tesla was shutdown by the Alameda County Sheriff's office as they recently issued a statement stating that Tesla is not considered "essential business" and will be required to reduce to minimum basic operations until April 7.
According to the statement made on Twitter:
"@Tesla is not an essential business as defined in the Alameda County Health Order. Tesla can maintain minimum basic operations per the Alameda County Health Order."
While this doesn't mean that they need to completely shutdown as Tesla can maintain "minimum basic operations", vehicle building operations will likely have to cease until at the very least the end of the shelter in place order.
According to the Alameda County Health order:
g. For the purposes of this Order, "Minimum Basic Operations" include the following, provided that employees comply with Social Distancing Requirements as defined this Section, to the extent possible, while carrying out such operations:
i. The minimum necessary activities to maintain the value of the business's inventory, ensure security, process payroll and employee benefits, or for related functions.
ii. The minimum necessary activities to facilitate employees of the business being able to continue to work remotely from their residences.
Tesla has previously experience a similar factory shutdown in Shanghai, China when its factory was shutdown almost immediately after its grand opening due to the COVID-19 outbreak in China. However, operations have now resumed after a multi-week shutdown and observing very stringent health rules.
Editor's Take
It's quite an unfortunate situation for Tesla especially given that their quarter is about to come to a close on March 31, but it is what it is and it's something that Tesla should've been preparing for given they faced a similar situation in Shanghai not too long ago.
The hope now is that Fremont can continue operations as soon as the shelter in place order lifts and employees won't have to be laid off in the meantime. At this point, Tesla should really focus on preparing as many COVID-19 pre-cautions as possible so that they can hit the ground running as soon as the order lifts. Hopefully in the meantime Tesla can create a backlog of battery packs to make things ready to go as soon as the order lifts or figure out a way to reroute the excess to Shanghai and increase production there.
Or maybe Tesla will find a way to bend the rules.
According to Section 10:
"f. For the purposes of this Order, "Essential Businesses" means:"
"xv. Businesses that supply other essential businesses with the support or supplies necessary to operate;"
Seems like a loophole. Tesla respirators and N95 masks, perhaps?