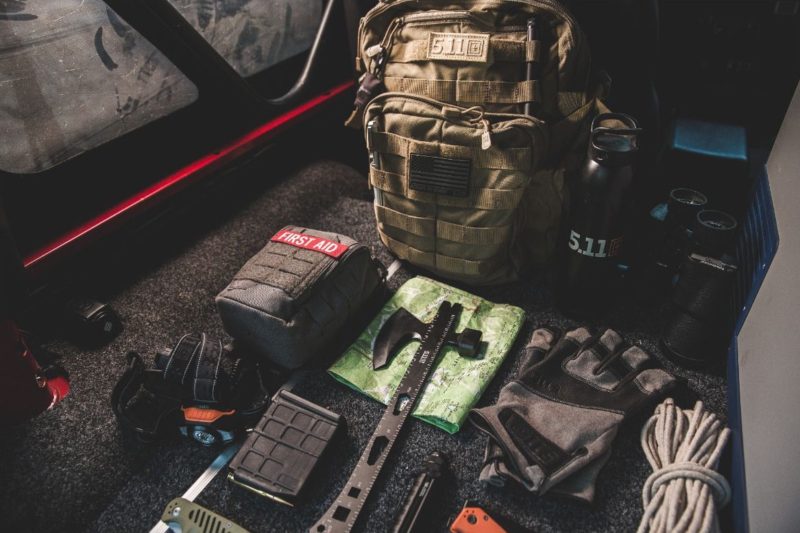 What's a Tactical Backpack Anyway?
If you've been researching backpacks for a while, you've probably come across something called a "Tactical Backpack" and you probably already have a rough idea what one looks like. But, what is a tactical backpack? While there is no true definition of what a tactical backpack is, it's generally understood as a backpack designed for police and military use, but have also expanded to other first responder communities such as fire, paramedic, and others.
As you'd expect, tactical backpacks are generally more hardy than your average backpack as they're designed specifically with the needs of the first responder and military community in mind. Use cases in these communities often consist of carrying extremely heavy equipment in the toughest of conditions. As such, tactical backpacks are without a doubt some of the toughest backpacks money can buy and this is a great thing if you're tired of buying the cheapo Walmart Jansport backpacks we all know and love that fall apart after a week of mild use.
Best All Around Tactical Backpack
5.11 Tactical Rush 24 2.0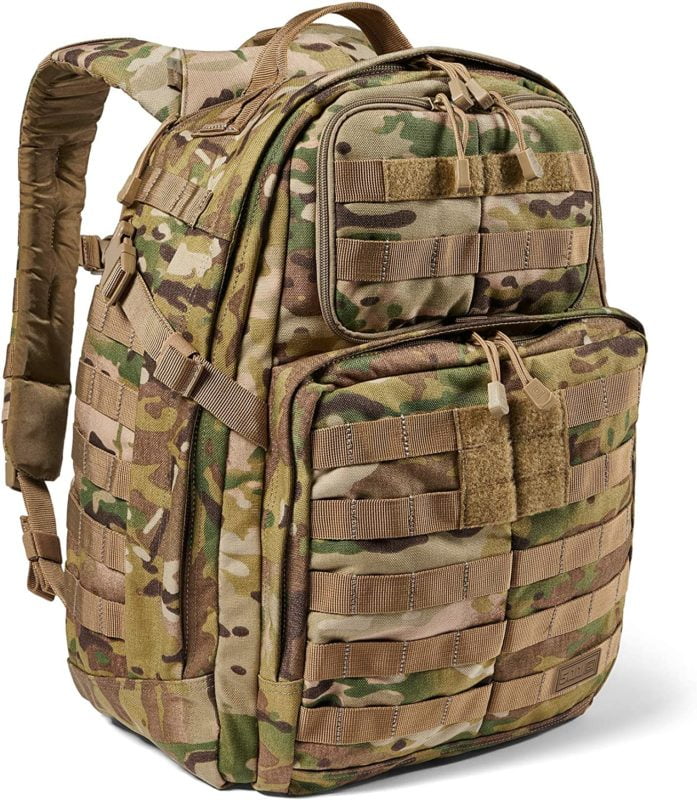 There's a reason why the 5.11 Tactical Rush 24 is one of the most popular tactical backpacks on the market – it's just really damn good. As its name implies, the 5.11 Tactical Rush 24 is a 24 hour pack designed to carry enough supplies for 24 hours making it the perfect size for everyday carry or just an emergency bag to have in the car with just enough supplies to get you through whatever life throws at you. For those looking for a slightly smaller bag, the 5.11 Tactical Rush 12 is designed to carry 12 hours of supplies while the 5.11 Tactical Rush 72 is designed to carry up to 72 hours of supplies.
Featuring a 2,275 cubic inch capacity (37 liters), the Rush 24 features a flat opening single main compartment with numerous mesh organizer pockets, two front small side opening zippers, and a front admin pocket with plenty of organization for accessories such as pens, notepads, multi-tools, flashlights, and other devices. Up top there's also a felt lined pocket for sunglasses, two hidden side pockets for water bottles and a rear pocket for hydration source or a laptop. New for the 5.11 Tactical Rush 24 2.0 is also a hidden CCW compartment with loop panel.
Construction wise, the bag is built from a highly durable 1050 denier nylon coated with a water repellent coating for improved water resistance. It also features YKK self-repairing zippers along with heavy duty stitching to ensure the bag stays intact for years to come. Those looking to buy one pack that'll work just as well in the office as on the battlefield, the 5.11 Tactical Rush 24 is a must have.
Direct Action Dragon Egg Tactical Backpack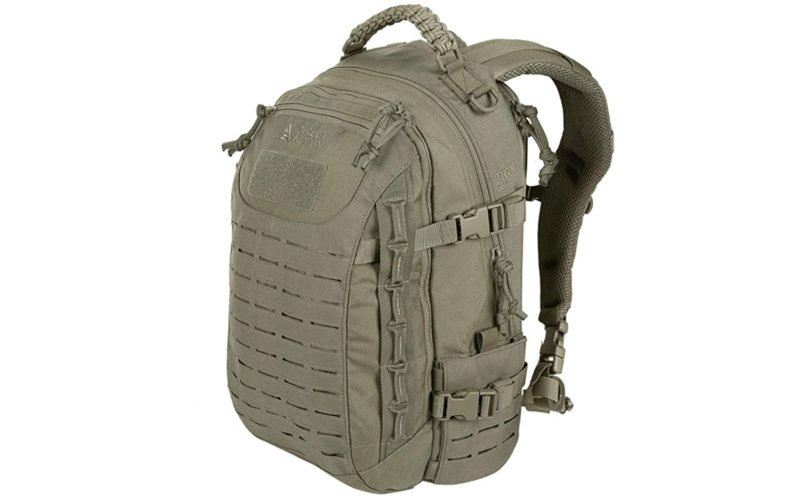 If you're a fan of the dragon egg backpack shape and looking for something for all-around purposes, the Direct Action Dragon Egg Tactical Backpack is definitely one to take a close look at. Featuring 25+ liters of capacity, the Direct Action Dragon Egg has enough advertised capacity for about 2-days worth of gear, but depending on your loadout and food our experience is that it's enough capacity for closer to around 24-hours of gear.
As far as compartments and organization options go, the Dragon Egg features one large main compartment in the middle, one smaller main compartment up front, and an additional compartment in the rear. There's also numerous internal organizers such as an internal compartment for notebooks, front organizer compartments for pens and flashlights, and a side pocket for water bottles. The exterior of the backpack is also filled with laser cut MOLLE/PALS webbing for additional expandability.
One of the unique features of the Direct Action Dragon Egg is the patented Combat Vent System that helps enhance air flow to the users back to prevent heat build-up and excessive sweating. While it won't be able to stop all heat build up, the system does help significantly.
Construction-wise, the Direct Action Dragon Egg is made of Cordura 500D fabric making it durable, relatively lightweight, and water resistant. It also features YKK zippers, Duraflex hardware, and a paracord handle to ensure additional durability as well as maximum versatility.
5.11 Tactical All Hazards Prime 29L Tactical Backpack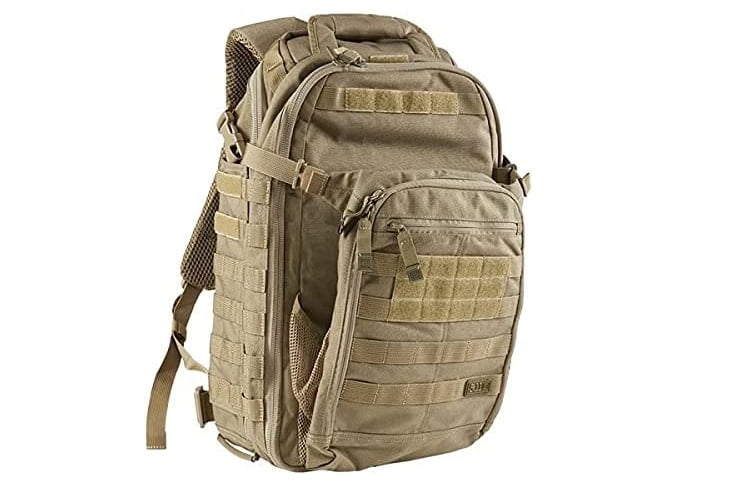 For those who like the 5.11 Tactical Rush 24, but wish it had better storage options, the 5.11 Tactical All Hazards Prime is definitely worth checking out. Designed with input from MACTAC (Multi-Assault, Counter Terrorism Action Capabilities) instructors, the All Hazards Prime features everything you'd want in a good EDC or bug out bag. At a medium sized capacity of 29L, the All Hazards Prime is separated into three compartments and features an internal laptop sleeve, dedicated hydration or armor compartment, and an all-purpose shove-it pocket. Those who need to stay prepared will also appreciate the ability for this bag to carry up to two ammo mules along with tear out medical pouches as well as a high vis orange lining on the front panel to use for emergencies.
Best Lightweight Tactical Backpack
Grey Ghost Gear Lightweight Assault Pack MOD 1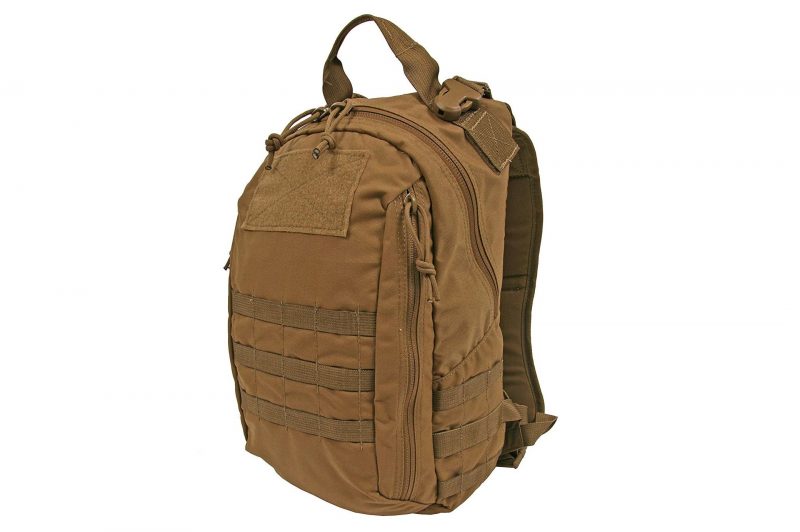 When you're headed out to a mission, what you don't to do is carry a big bulky bag with your week's worth of clothing, a tent, sleeping bag, and all that extra stuff. I mean, do you really want to be carrying 80lbs to assault an objective? Heck no! What you want is a bag that has the bare minimum essentials such as your food (MRE), water, ammunition, a poncho or some sort of wet weather protection, an extra pair of socks, and that's really it. The Grey Ghost Lightweight Assault Pack MOD 1 is essentially designed specifically for this.
Built out of 500 denier weaved in a proprietary diamond pattern, the Grey Ghost Gear Lightweight Assault Pack MOD 1 features 1,170 cu in of storage space yet weighs in at around just one pound, making it around 30% lighter than comparable tactical backpacks despite maintaining the same durability as heavier bags. As such, the Grey Ghost Gear Lightweight Assault Pack MOD 1 is the perfect tactical bag to be stored in another larger bag such as a rucksack or checked luggage and be easily deployed when a smaller daypack/assault bag is needed.
Best Indestructible Tactical Backpack
Go Ruck GR2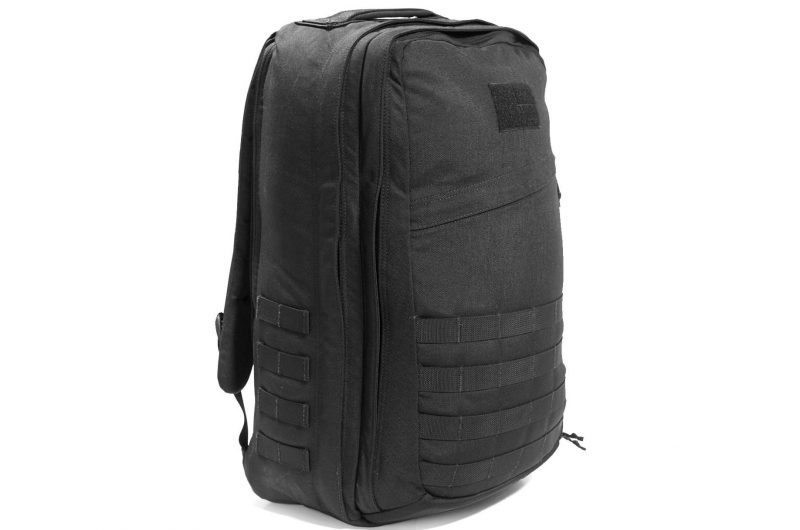 You can't have a proper list of the best tactical backpacks without mentioning Go Ruck's GR1 or GR2. Designed by US Army Special Forces veteran, Jason McCarthy, the GoRuck GR2 is about as damn tactical as a tactical backpack gets.
Modeled after US Army Special Forces full sized medic packs, the GoRuck GR2 features 3 compartments and 8 pockets for either 34 liters or 40 liters of storage capacity depending on which model you purchase making it a perfect overnight capable EDC, travel, or bug out bag.
One thing that really stands out with Go Ruck as a company however, is its quality. As a bag built in the United States to the standards of special forces, the GR2 features high strength 1000 denier CORDURA, YKK zippers, and is tested up to 400 lbs to ensure that your body will break before the bag does, but in the off chance that the bag does break, the Go Ruck GR2 does feature a lifetime warranty that you probably will never get a chance to use. While the pricing is a bit steep at $395, this is probably going to be the last bag you'll ever get.
Tactical Backpack Buying Guide
Just like purchasing any other piece of functional equipment, figuring out what all of the advertised features of a tactical backpack is tough. If you've never been in the military or even if you have, if you don't regularly follow the latest and greatest equipment, you may not know what benefits you get for having a full MOLLE system or a quick detach IFAK. In this section, we'll try to decode some of these features as well as what to look out for, to help provide you a clear idea of how to choose the perfect tactical backpack for your needs.
Sizing
When buying a tactical backpack, the first consideration is the size of the pack. As a general rule of thumb for those unfamiliar with pack sizing, here's how much you can expect to fit into each size pack.
Less than 10 liters – At under 10 liters, these are generally for the most minimal equipment such as a carrier for a hydration bladder, keys, a wallet, a jacket, a multi-tool some energy bars and not much more. In a military setting, these are for day operations and if you're looking for something extremely small, these smaller packs are generally sold as hydration systems.
Between 10-25 liters – Between 10-25 liters is generally a small to medium sized backpack designed for operations lasting around 1-2 days. These packs will fit everything in the under 10 liter bags along with a few change of clothes and personal electronics such as your laptop and tablet.
Between 25-50 liters – Between 25-50 liters is generally the medium to large sized backpack designed for operations lasting around 3-4 days. These packs will fit everything above in addition to more clothes, a sleeping bag, and other equipment as needed. These are usually around the largest backpacks you can buy without going to something with an external frame.
More than 50 liters – These are typically no longer referred to as backpacks, but as rucksacks. These usually have some sort of external frame and is designed for missions that may last a week or more. They can haul everything above in addition to a sleeping bag, tent, ammunition, radio, and other equipment.
Design
After deciding the size of the tactical backpack you need which of course also includes what you plan to do with the pack, it's now time to figure out what type of design you need. Will this pack need a lot of modularity to be able to attach additional pieces as necessary? Will this pack need to open from the middle for quick and easy access to the main compartment?
Accessibility
When looking at accessibility, there's really just two main designs to be concerned about. The first is the more traditional top loading design where the backpack opens from the top and there's a single zipper. This has been a winning formula since backpacks were invented, so there's nothing new here. However, some backpacks such as the 5.11 Tactical Rush series for example allow a fully flat open if you unzip it all the way, which makes packing and organizing the pack completely full much easier. A different type of design we've seen lately is the tri-zip design which essentially puts the zippers through the middle of the pack and this allows the middle of the pack to be accessed much easier when the pack is lying flat down. This is all personal preference, so it's up to you how you like to be able to access the pack.
MOLLE and Modular Expansion
MOLLE stands for Modular Lightweight Load-carrying Equipment and as its name implies is designed to make packs more modular to allow additional pouches or even packs to be attached to increase the capacity of a pack. These generally are small, but strong pieces of fabric that create loops that MOLLE compatible packs can be attached to. Generally speaking, the existence of MOLLE is what most people would distinguish as the difference between a tactical backpack and your average casual or hiking backpack.
Materials and Construction
True tactical backpacks are designed to brave the elements, carry extremely heavy loads, and stand up to the daily abuse of getting thrown around Humvees and other tactical vehicles. They also need to never fail as a failure on the battlefield could literally mean the difference between life and death. As such, they're usually built with better materials and construction.
Materials
If you're buying a tactical backpack, chances are it'll come with some sort of high denier nylon construction. The denier rating of the nylon reflects the weight of the material, so a bag that utilizes 1000 denier nylon materials will be heavier than a bag that utilizes 500 denier nylon material. Generally, a higher denier rating is a stronger material since it's heavier, but it also depends on the quality of the nylon as well, so some no name nylon isn't going to be as good as something like Cordura branded nylon.
Zippers and Stitching
For most packs, the weakest link isn't the material, but rather the zippers and the stitching. A true tactical backpack should sport the industry standard YKK zippers and either stronger nylon or double stitching for at least the load points.