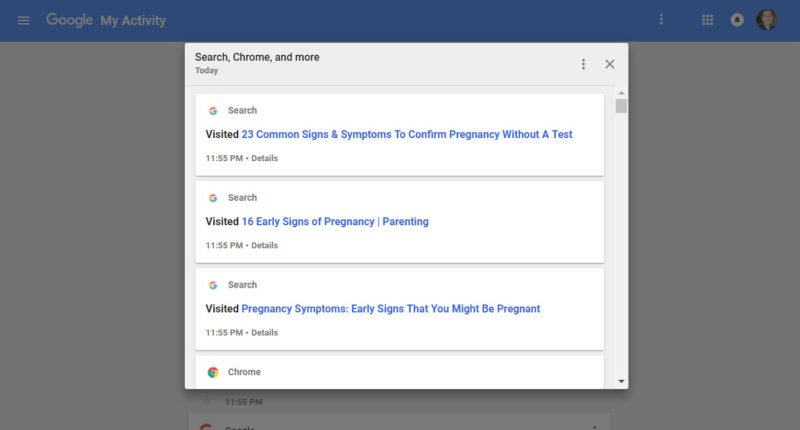 Have you ever wondered why every time after your girlfriend uses your PC for just a couple minutes that somehow all the ads now try to convince you that Huggies diapers are far superior to Pampers? Well, the reason for this is because Google and other major search engines have sophisticated tracking mechanisms that track your online activity, logs your IP addresses, and even share the information with Government agencies such as the NSA.
For an idea of how comprehensive your search histories are, just simply check out your Google Activity Log and be impressed with just how much Google knows about you. It even rembers that search "you" made earlier which culminated in visiting the website titled "Pregnancy Symptoms: Early Signs That You Might Be Pregnant". Wait, you didn't make that search? O.O
Obviously, while there are some things that may be alright for Google to know a little about, more personal things like medical searches may be something you'd like to keep a bit more private and in those instances, you'll likely want to use a private search engine that doesn't track you nor collect any information about you. Here's a few of our favorite private search engines.
DuckDuckGo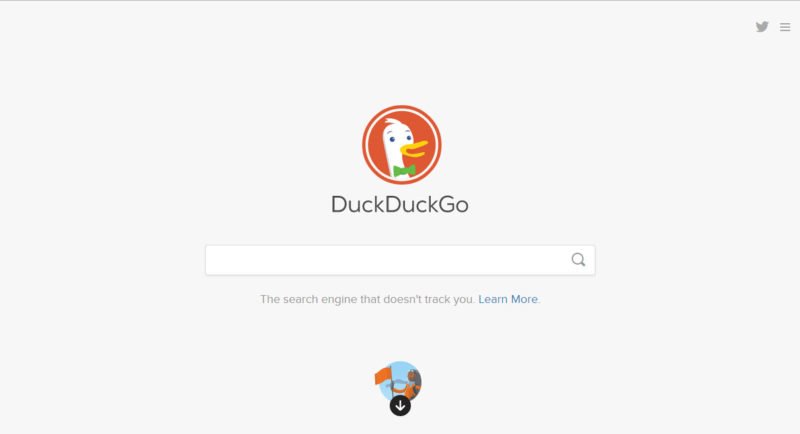 Founded in 2008, DuckDuckGo is one of the more well known private search engines on the internet serving on average over 15 million searches a day. The company claims to be "The search engine that doesn't track you" and follows through with those claims by not collecting or sharing any personal information nor collecting or sharing any search history or IP addresses.
StartPage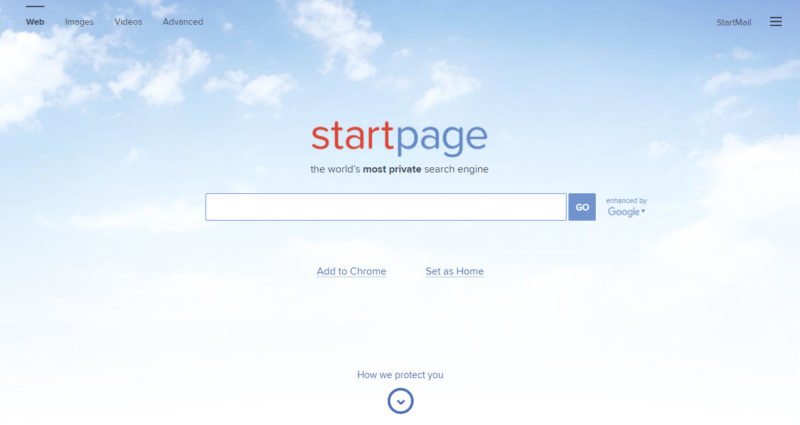 Originally known as Ixquick, it was rebranded to StartPage in 2009 as an easier to remember URL. According to the homepage, StartPage brands itself as "the world's most private search engine". Like DuckDuckGo, StartPage does not collect user search data, does not share user search data, nor does it record user IP addresses. StartPage is recognized by numerous European privacy groups such as the EuroPriSe and the Dutch Data Protection Authority for its security and privacy protections.
PrivateLee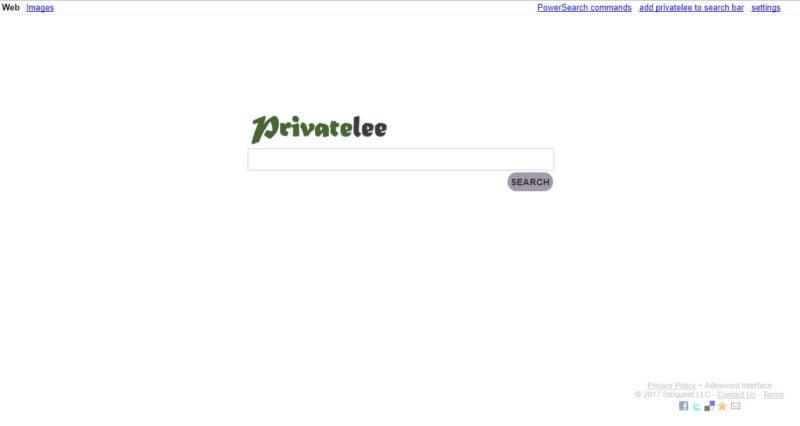 For a more minimalist search experience, Privatelee is an excellent private search engine that doesn't collect or share user data and doesn't collect user IP addresses as well. The search engine isn't as smart as DuckDuckGo or StartPage however, but those who just want a simple interface for quickly and privately searching well known sites, Privatelee is an excellent choice.