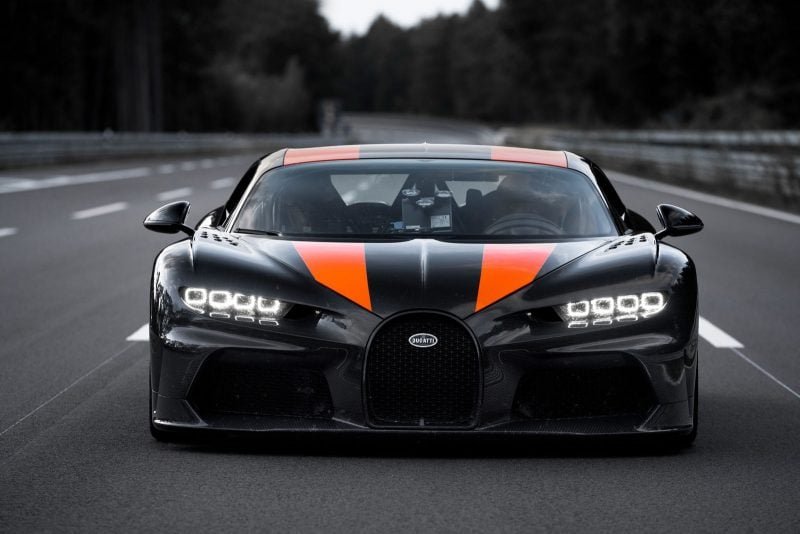 If you were ever wondering what the fastest car in the world is, the first name that comes mind is likely to be Bugatti. Bugatti's Veyron and Chiron have both been the fastest cars in the world at some point, but have never been able to crack the 300 mph barrier until now.
Bugatti not only broke the 300+ mph barrier recently with a pre-production Chiron, they also set a new TÜV-certified speed record of 304.773 mph (490.484 km/h) at Germany's Ehra-Lessien race track on August 2 making the upcoming Bugatti Chiron the new fastest car in the world once it reaches production.
Reaching 304 mph however, wasn't exactly as easy as jumping in the Chiron and punching down the accelerator.
First Bugatti enlisted their test driver Andy Wallace, an expert driver with decades of racing experience including a win at Le Mans. Then, Bugatti also made several improvements to the vehicle including reinforced rubber to handle the extreme forces (5300 G) on the tires, altered styling an aerodynamics, a taller top gear, and a slight boost to quad-turbo W16 engine pumping out 1,578 HP.
Be sure to check out the video of the full run below!