Versatile EDC Must Have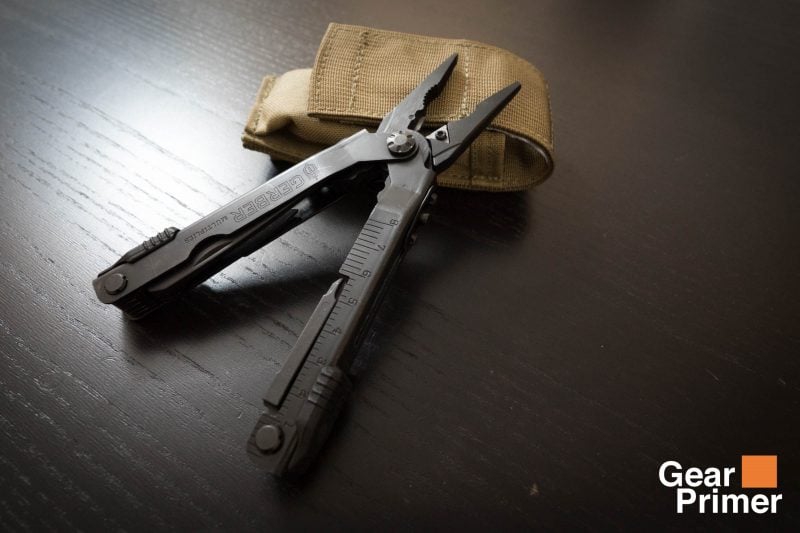 Welcome to another review here at Gear Primer. The subject for my review today is the Gerber Multi-Plier MP600ST which is a multi-tool Gerber released way back in 2011 and one I've had with me for quite a while.
The Gerber MP600ST was originally designed to be a blend between the already popular Gerber MP600 which is a more general purpose tool and the Gerber eFECT tool which is designed specifically for weapons maintenance. As a result, the MP600ST essentially keeps the same design, build and features of the popular MP600, but gets a sight adjustment tool and a carbon scraper instead of a separated serrated/fine edge knife and a file.
Specifications
Open Length: 6.61″
Closed Length: 5.04″
Weight: 8.2 oz.
Weight with sheath: 9.8 oz.
NSN: 5110-01-604-2057
Berry Compliant TAN499 Sheath with MOLLE and Belt Attachment
Limited lifetime warranty
Built in USA w/ global materials
A Closer Look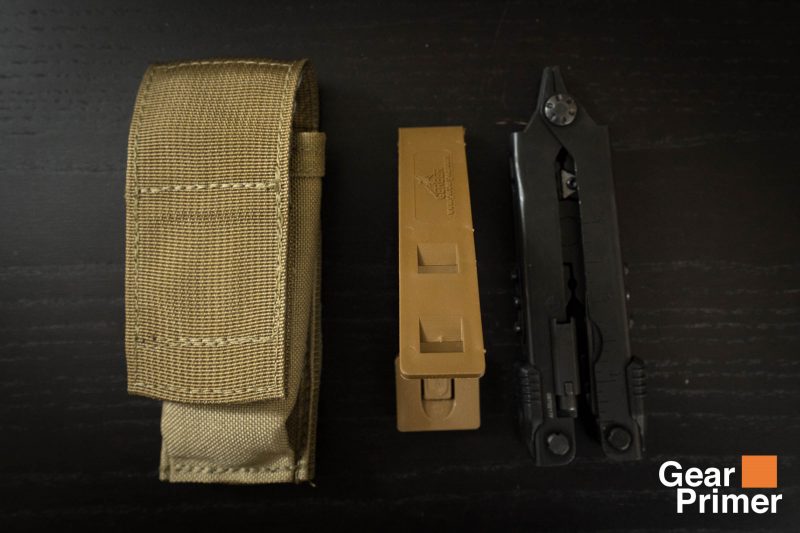 In the kit, I received the Gerber MP600ST along with a carrying pouch and a MOLLE attachment clip.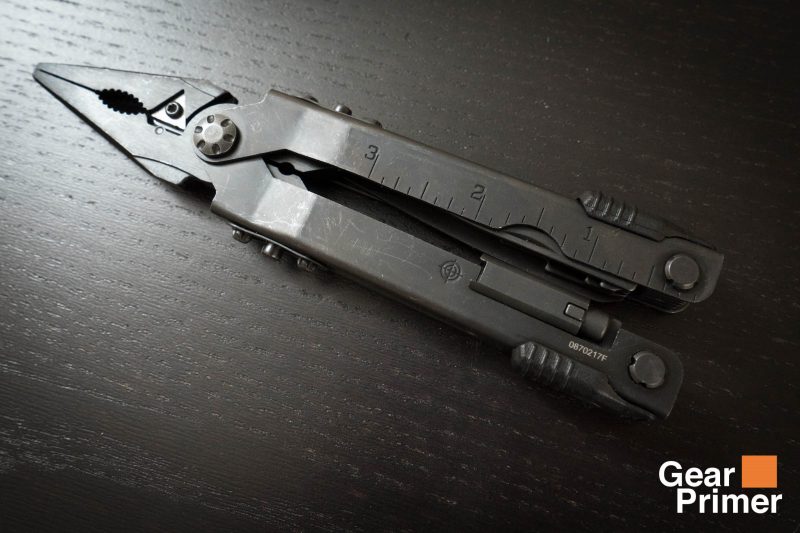 Here's a closer look at the Gerber MP600ST. It's very similar to the Gerber MP600 and the quickest way to identify the ST model is just to look for the sight tool on the side.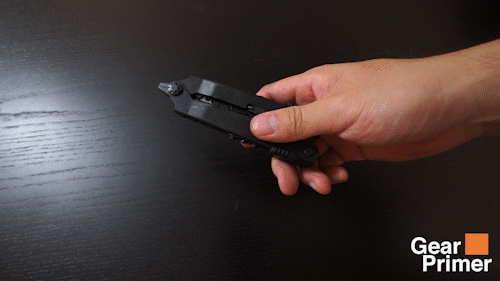 By default the pliers are retracted from the multi-tool and can be deployed with a flick of the wrist. This allows very easy one handed opening of the tool.
The tools available on the MP600ST include: pliers, wirecutters, long reach philips screwdriver, can opener, M4/M16 front sight post adjustment tool, ruler, wire crimper, carbon scraper, small, medium, and large flat blade screwdriver, bottle opener, and serrated/fine edge knife.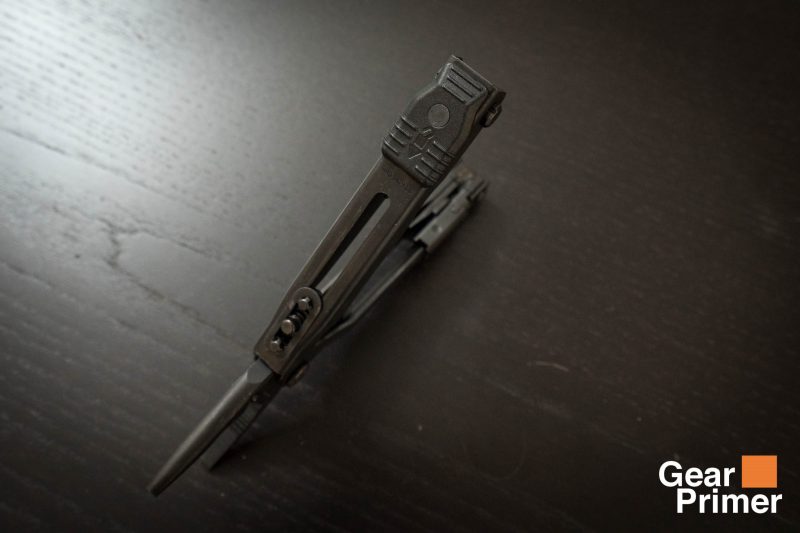 Once each of the tools are deployed, they're locked into place and require pushing down the release tabs to release them back into their original state.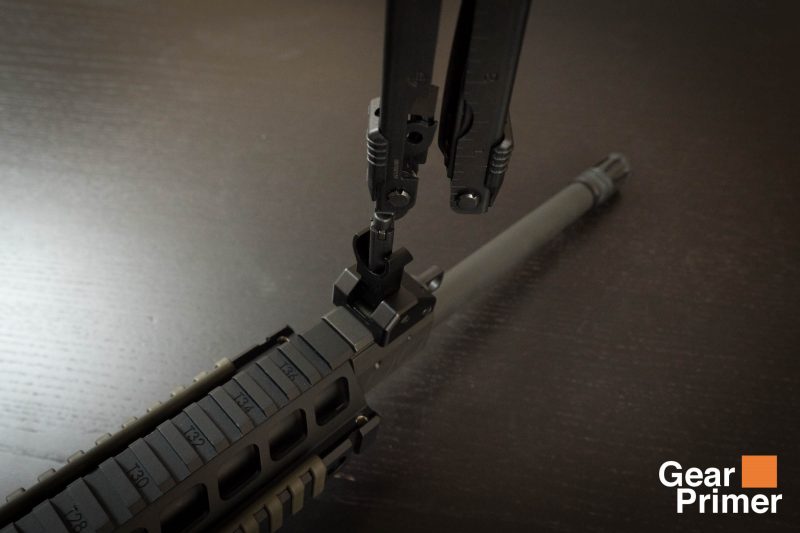 The biggest selling point of the Gerber MP600ST is the sight tool. The sight tool will work with any standard 4-prong sight found in M4's, M16's, AR-10's, AR-15's, etc. Interestingly enough, the sight tool portion is actually a magnetic detachable bit, so in case you break it or lose it, it should be replaceable. Luckily I haven't had to replace it yet, so hopefully we'll keep it that way.
Performance & Conclusions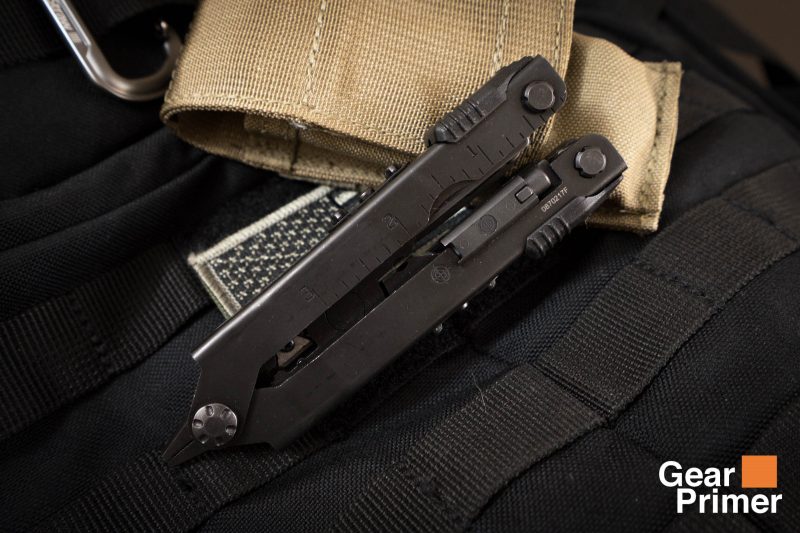 Overall, I've had the Gerber MP600ST for several years and I'm pretty happy with it. It's not only an excellent range tool, but it's also a great general EDC tool which I find myself carrying around quite often. It's definitely a lot more versatile than the eFECT or eFECT II tool which are similarly priced, but are designed more specifically for weapons maintenance. However, I think if you're looking into purchasing a single tool for EDC and the range, you can't really go wrong with the MP600ST.
As far as complaints, I'd say it would be nice if Gerber included more bits that can be used with the MP600ST right out of the box. I've found myself in several instances where it would be nice to have a hex bit or a different sized Philips head, and the detachable bit portion of the sight tool would make it very easy to implement something of the sort. I also wish the MP600ST felt a little more solid. The one-handed opening mechanism gives the tool quite a bit of wiggle which isn't inspiring from a quality perspective, but it's held up well over the years, so it's not that much of a complaint.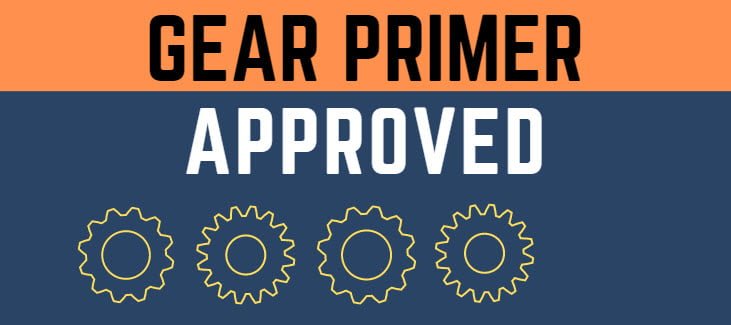 Sample provided by: Editor Purchase