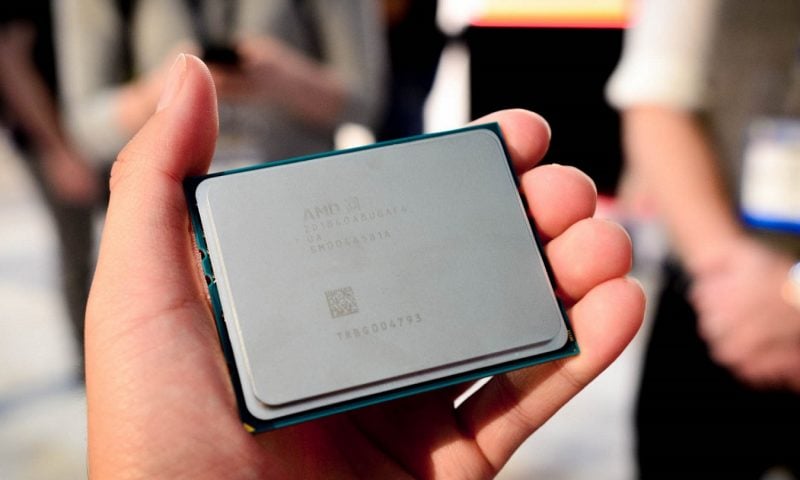 So you just purchased a new PC at Best Buy and the salesman assured you that it's without a doubt the top of the line, fastest, best of the best PC money could buy. Naturally you buy it because, let's be honest, who doesn't want a top of the line best of the best PC? Now that you've taken the system home however, how do you actually know if it's top of the line or not? The answer? Benchmarks.
While there are benchmarks that cover practically every since PC component along with the system as a whole, today we'll be showing you the best CPU benchmarks we use here at Custom PC Review to specifically evaluate CPU performance.
CPU Benchmarks
SuperPi (Free)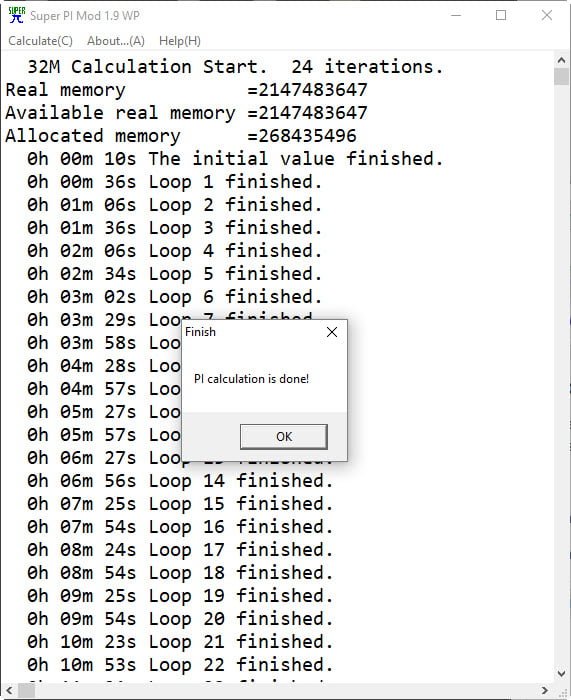 SuperPi is a benchmark designed to test single threaded CPU performance by calculating Pi up to a maximum of 32 million digits after the decimal point using the Gauss-Legendre algorithm. During the benchmark run, SuperPi records the amount of time it takes to calculate Pi which can be compared against other systems to compare single threaded CPU performance.
WPrime (Free)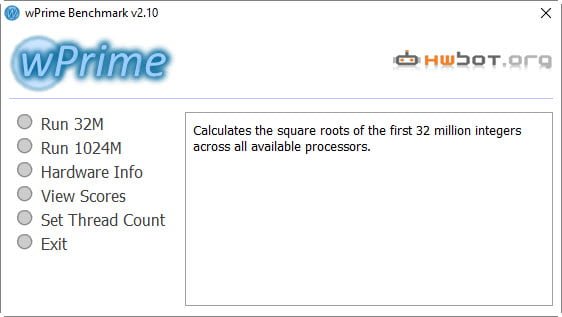 WPrime is a benchmark designed to test multi-threaded CPU performance by calculating square roots using a recursive call of Newton's method for estimating functions. During the benchmark, WPrime records the amount of time it takes to run the square roots calculation which can be compared against other systems.
Cinebench (Free)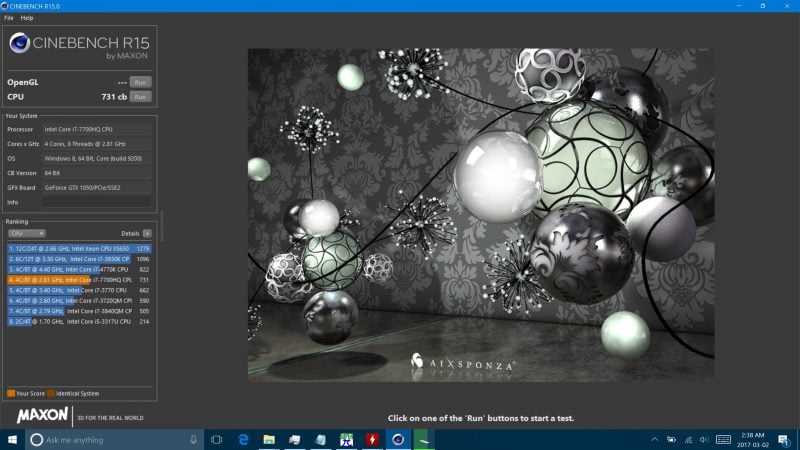 Cinebench is a benchmark utility developed by Maxon, the creators of popular 3D animation software Cinema 4D. For the CPU benchmark, Cinebench uses the CPU to render a highly complex 3D scene with approximately 300,000 polygons in total. The benchmark is capable of assessing both single thread and multi-thread performance and returns a score in points, or pts, for comparison with other systems.
Blender (Free)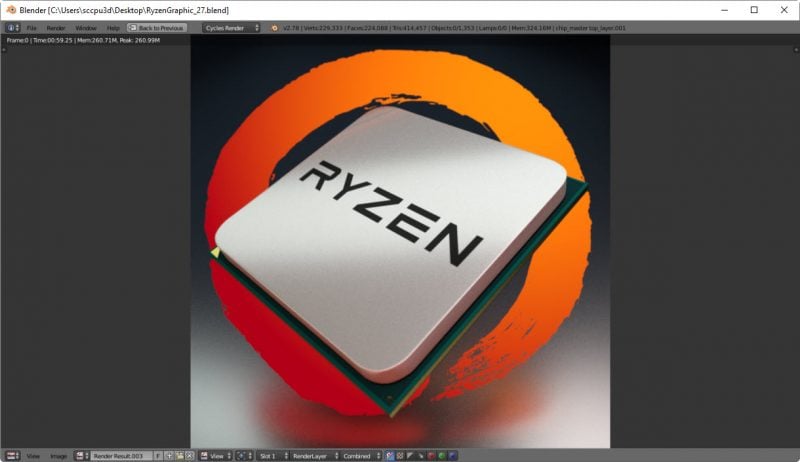 Like Cinema4D, the 3D modeling utility Cinebench is built on, Blender is also a popular 3D modeling software used by millions of content creators around the world. While Blender doesn't have a dedicated benchmark like Cinebench, there are many free Blender projects online that can be downloaded and the amount of time it takes to render the project can be timed.
One of the most popular Blender benchmark projects is the AMD Ryzen project which was developed by AMD and released with the launch of its Ryzen processor to showcase its capabilities. The Blender project file can be used with any CPU.
Download AMD Ryzen Blender Project
7zip (Free)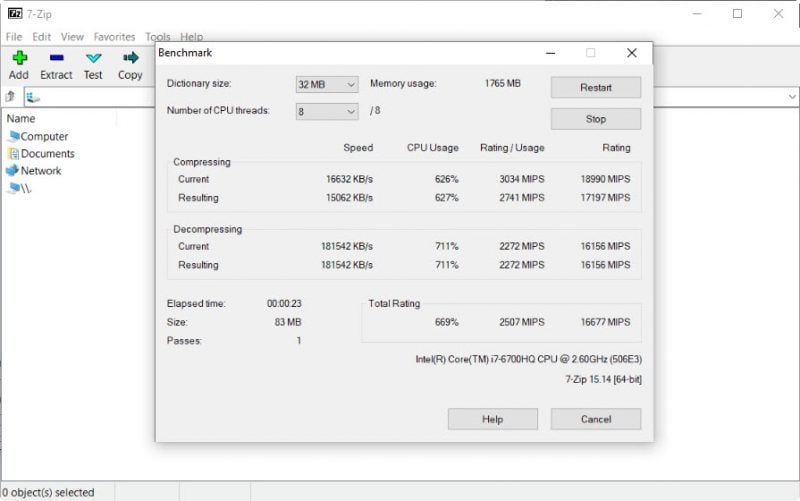 7zip is a popular open source file compression software used by millions around the world. Included in the 7zip utility is a benchmark which primarily stresses the CPU and the RAM by testing its compression and decompression performance.
Dolphin Emulator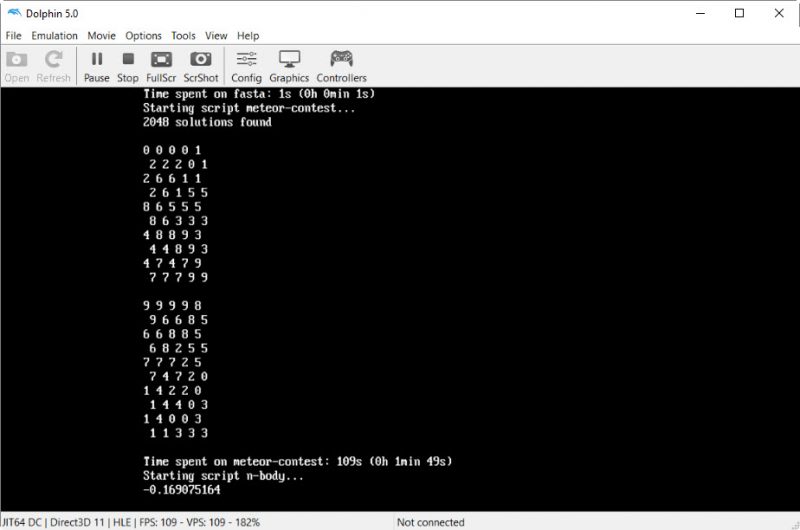 Dolphin Emulator is a Nintendo Gamecube and Wii Emulator which allows PC gamers to enjoy Nintendo Gamecube and Wii games on the PC. Dolphin Emulator community members developed an unofficial benchmark which tests the capabilities of CPUs when performing emulation workloads.
Download Dolphin Emulator Benchmark
AIDA64 (Paid, Free Trial)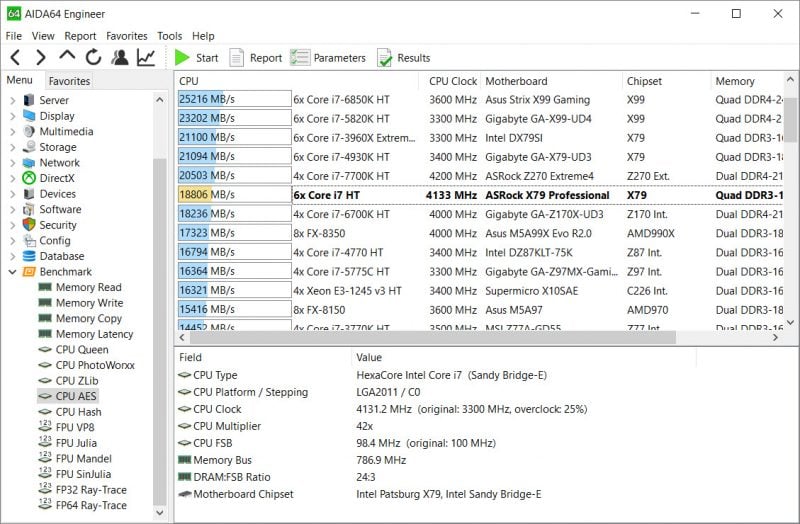 AIDA64 is a comprehensive testing, diagnostics, and information utility developed by Finalwire. Included in the application is a number of benchmarks capable of not only benchmarking CPU performance, but also FPU performance as well.
At the end of the benchmark run, AIDA64 will provide the raw performance scores along with reference scores from other CPUs.
Geekbench 4 (Paid, Free Trial)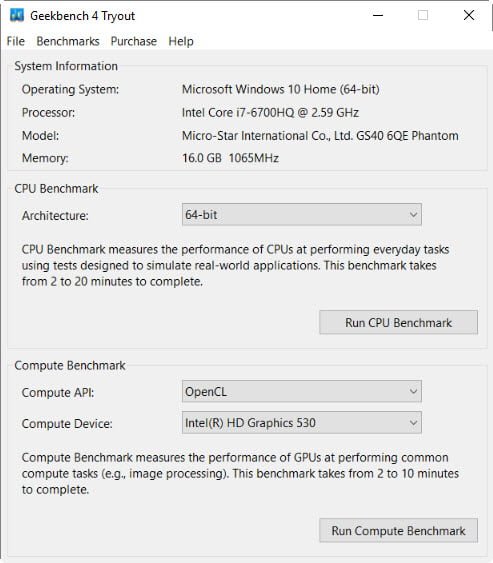 Geekbench is a multi-platform CPU benchmark utility that runs numerous tests in both single single and multi-thread to simulate real world usage. Tests run by Geekbench include AES encryption, face detection, speech recognition, ray tracing, HTML5 rendering, SQLite database processing, and much more.
At the end of the benchmark run, Geekbench will provide a single core score, a multi-core score and individual raw scores on each benchmark which can be compared against the Geekbench database.