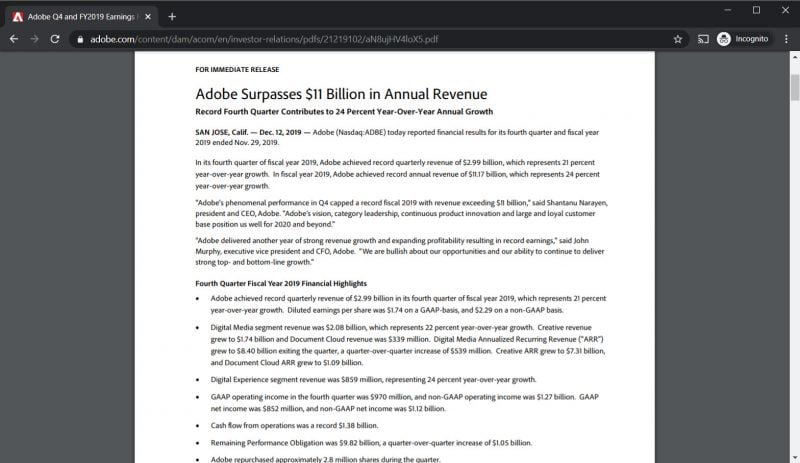 Google Chrome's built-in internal PDF viewer is pretty good. It's fast and it's not a bad PDF viewer for basic PDF viewing. However, if you need to do more advanced things such as saving forms with pre-filled fields or digitally signing documents, Chrome's built-in PDF viewer falls flat on its face. As a result, you'll have to save each PDF to the system, then re-open them up with something like Adobe Acrobat DC.
If you're a PDF power user, this is obviously not ideal. So, how do you have Chrome automatically launch Adobe Acrobat Pro to view your PDFs? Simple. By disabling Chrome's built-in PDF viewer. Here's how.
Disable Google Chrome PDF Viewer
Step 1
Launch Google Chrome. Type chrome://settings/content/pdfDocuments in the address bar and hit enter.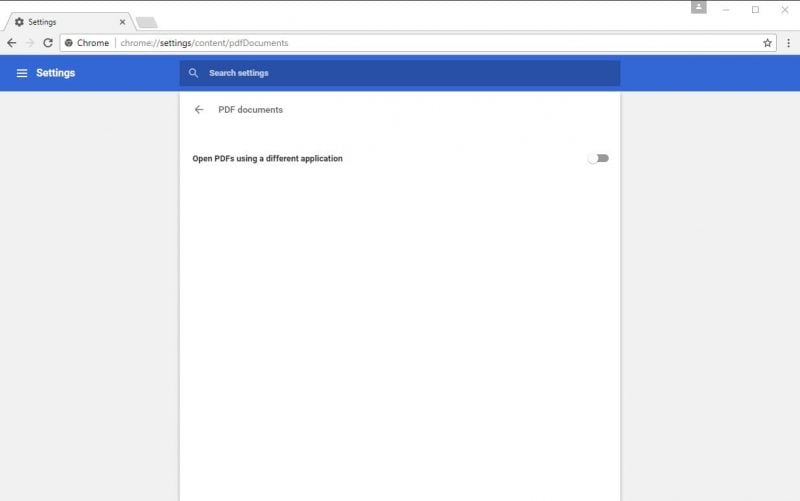 Step 2
The only option should be Open PDFs using a different application. Toggle the switch on. Congratulations. PDFs will now launch using your system's default PDF viewer.