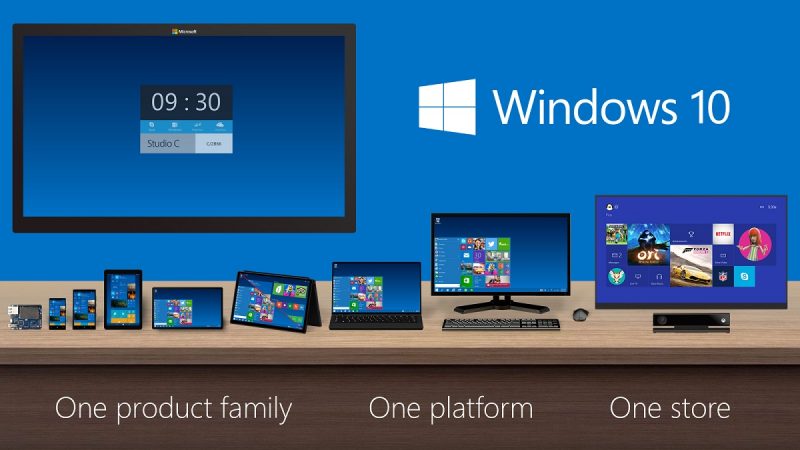 Microsoft's Executive VP of Operating Systems, Terry Myerson, kicked off their Windows 10 event this morning with a bang, confirming that Windows 10 will be a free upgrade for not only Windows 8 and Windows 8.1 users, but Windows 7 users as well. While we've expected Windows 10 to be a free upgrade for Windows 8 and 8.1 users for some time, Windows 7 was a pleasant surprise.
Microsoft appears to really want to spur adoption of Windows 10 right out of the gate and a move like this should accomplish just that. Microsoft hasn't announced any details on how the upgrade will work, but they have announced that users must take advantage of the promotional upgrade offer within one year of Windows 10's release. We'll probably know more once we get a bit closer to Windows 10's official launch.
Personally I think this is a smart move for Microsoft. Whereas users prefer the user experience of Windows 7, Windows 7 lacks a lot of the new cloud-centric, IoT, and mobile integration features of Windows 8 and 8.1. By making Windows 10 a free upgrade, Microsoft can potentially bring in bigger profits in the long run by introducing users to Microsoft subscription services such as Office 365. Additionally, Windows 10's better integration with Windows mobile devices may make them a more appealing buy.
Speaking of subscription services, Microsoft also shared their vision for Windows as a service which suggests that Windows may one day go on a subscription model. While Windows 10 will still be sold in the traditional way Windows has been sold in the past, a subscription model makes sense as it's now becoming the standard with big names such as Adobe's Creative Cloud, Audocad, and Microsoft's Office 365. Myerson at one point told the audience that one day the question "…what version [of Windows] are you running, will cease to make sense."
Those interested in viewing the Windows 10 event can watch the webcast here.