Whether you're a professional contractor or just a typical homeowner, it's important to have a drill around since you never really know when that weekend IKEA trip suddenly turns into a project to build a brand new cabinet or that trip to Best Buy turns into a project to install a new video doorbell. Of course, you could always screw in everything by hand, but do you really want to suffer a sore wrist the next week after a tiny project? No, of course not. That's why you need a cordless drill.
Now, if you've never bought power tools before, it's actually a lot tougher than it looks. Home improvement stores have countless models of tools out there and there's really no good metric to fall on when it comes to stuff like drills. So without further ado, here's the best cordless drills of 2018!
Ryobi P208 One+ Compact Drill/Driver
Best Value Cordless Drill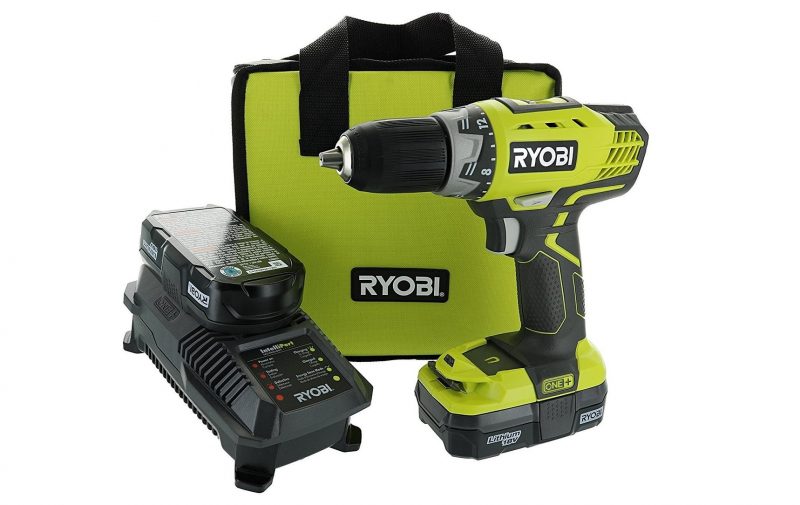 For homeowners simply looking to complete projects around the house, the Ryobi P208 cordless drill will easily deliver the best bang for the buck. While the P208 wont be the most powerful drill or deliver the longest battery life, the biggest benefit of the Ryobi P208 is that it runs on Ryobi's 18V One+ platform, which is one of the most versatile platforms on the market featuring over 50 tools to choose from.
Ryobi also regularly sells the P208 cordless drill in heavily discounted sets which include additional useful tools such as impact drivers, reciprocating saws, circular saws, and more for much cheaper than you'd pay for each individual tool by itself.
Buy the Ryobi P1811 Kit (1x Ryobi P208, 2x P102, 1xP118)
DeWalt DCD771C2 20V MAX Cordless Drill
Best Entry Level Cordless Drill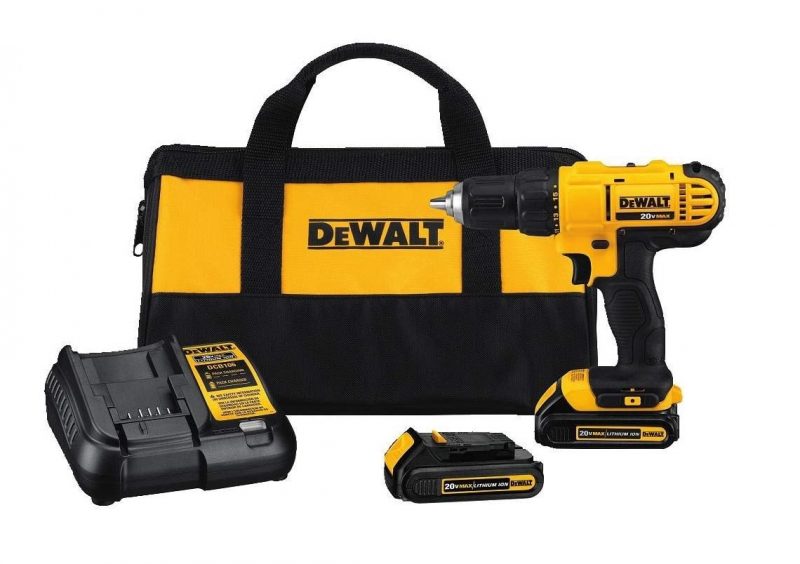 The DeWalt DCD771C2 20V MAX Cordless Drill is DeWalt's entry level drill in DeWalt's 20V MAX line of drills. The DeWalt DCD771C2 is designed for homeowners and entry level professionals featuring a 300 UWO (Unit Watts Out) high performance motor capable of up to 1,500RPMs with a single 20V MAX Lithium Ion battery. The drill weighs a reasonable 2.6lbs and the entire package comes with two 20V MAX batteries, a charger and a soft carrying case for under $100.
DeWalt DCD791D2 20V XR Cordless Drill
Best Heavy Duty Cordless Drill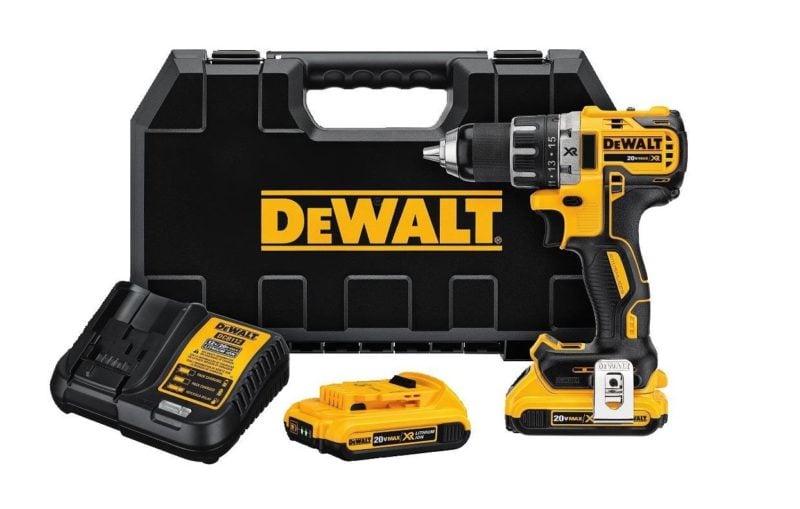 Like the general use category, DeWalt excels in the heavy duty category as well, with the DeWalt DCD971D2 taking the top spot in this category. The DeWalt DCD791D2 is designed for professionals featuring a 460 UWO high performance motor capable of up to 2,000RPMs with a single 20V MAX XR Lithium Ion battery. The DeWalt DCD971D2 also features a brushless design which DeWalt claims helps deliver up to 57% more runtime on DeWalt's 20V MAX XR Li-Ion batteries which deliver 33% more capacity than their standard 20V MAX batteries. The drill weighs an impressive 3.4 lbs and the entire package comes with two 20V MAX XR batteries, a charger, and a hard carrying case.
For construction professionals, DeWalt is well known as one of the highest quality tool brands as it's not uncommon to find owners of DeWalt power tools using them for over a decade or more with nothing more than just buying new batteries for them every couple years.