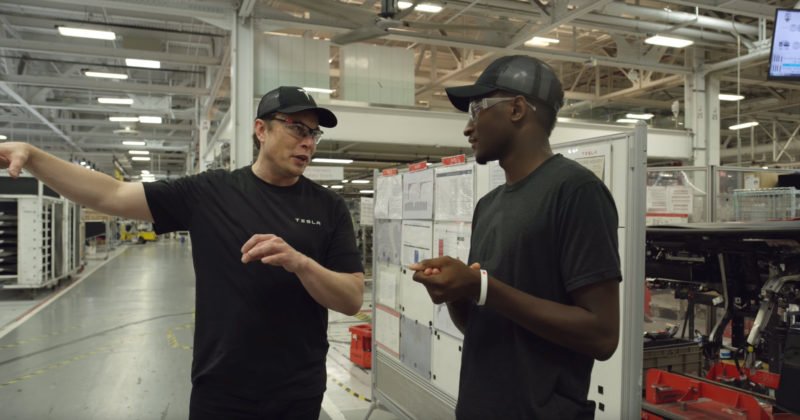 Popular YouTuber MKBHD recently visited Tesla's Fremont Factory to interview Tesla CEO Elon Musk and it looks like they scheduled in a tour of the factory as well. In the factory tour, MKBHD and Elon Musk walks through the Model S/X manufacturing line discussing the various parts of the line in much more detail than we've seen before.
During the tour, Elon Musk discusses a lot of the challenges Tesla faced with automation as well as solutions they've employed to help solve those challenges. In the video it's very clear to see just how involved Elon Musk is in his factory as the entire tour was a constant barrage of new ideas as well as ideas that are being worked on in order to improve manufacturing efficiency.
Tesla is currently manufacturing approximately 6,000 Model 3 vehicles a week and another 2,000 Model S and X vehicles per week. Elon Musk expects to increase production of Model 3 vehicles to 10,000 per week "sometime in 2019".