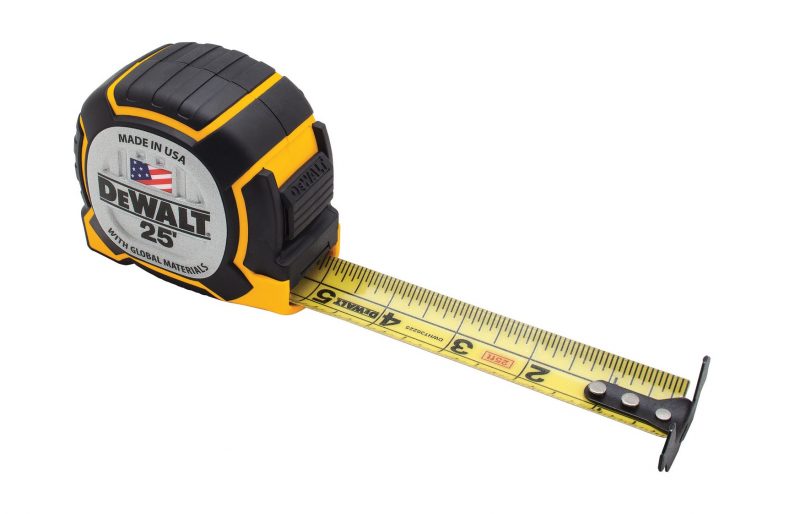 In a recent press release, DEWALT launched their new DEWALT XP Tape Measure (Model# DWHT36225) which has been significantly upgraded over its predecessor.
The new DEWALT XP Tape Measure packs numerous features. The exterior design has been upgraded, now featuring impact resistant ABS and rubber casing designed to protect the DEWALT XP from drops up to 60 ft, integrated lock protection to guard the lock button when dropped and a built in lanyard slot to provide the tape measure extra security if needed.
The blade coat is now upgraded to feature 9″ of heavy duty thermoplastic coating to reduce breakage, rust, and the new high carbon steel blade provides up to 13′ of straighter blade standout.
The hook has also been upgraded with a four sided grabbing mechanism, a reinforced hook and a screw free belt clip for secure and easy access.
The 25′ DEWALT XP Tape Measure (DWHT36225) will be available in the US beginning July 2017 with a MSRP of $29.99. DEWALT will follow up the release with a 35′ and 8M/26′ variants later in the year.