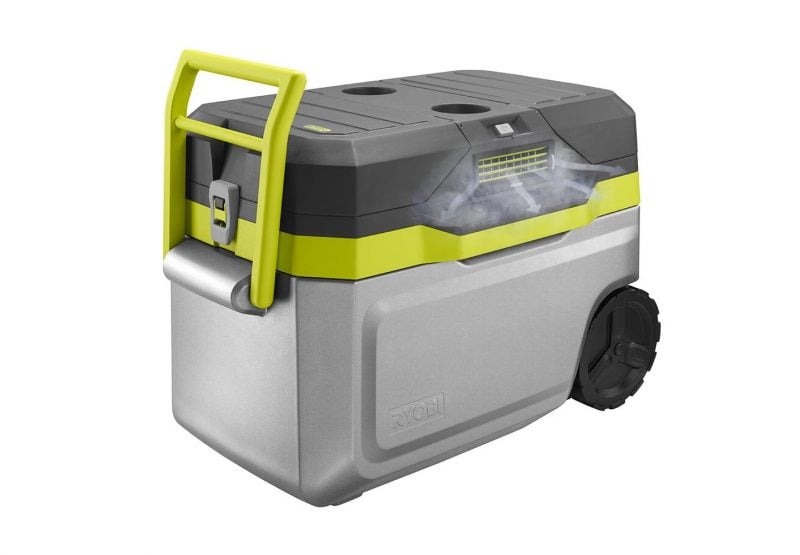 Summer is here and to help you beat the heat, Ryobi recently announced a new cooler that helps you take the cool air from inside the cooler to hopefully your body outside the cooler.
Dubbed the Ryobi 18V One+ Cooling Cooler, or P3370, the 50 quart cooler features a transfer pump embedded in the unit which is connected to an air vent. This fan then pulls cool air from inside the cooler and shoots it out of the adjustable vent up top to provide cool and comfortable, ice cooled air for the user. Well, until the ice melts or the battery runs out. According to Ryobi, a single included P102 battery will last 4 hours, so that should be enough time to get a second battery charged up and a new ice bag on the ready.
Additional features of the Ryobi One+ Cooling Cooler include a storage compartment and a P119 battery charter. It also features a 3-year warranty for peace of mind.
The Ryobi 18V One+ Cooling Cooler is now available at Home Depot for $199.