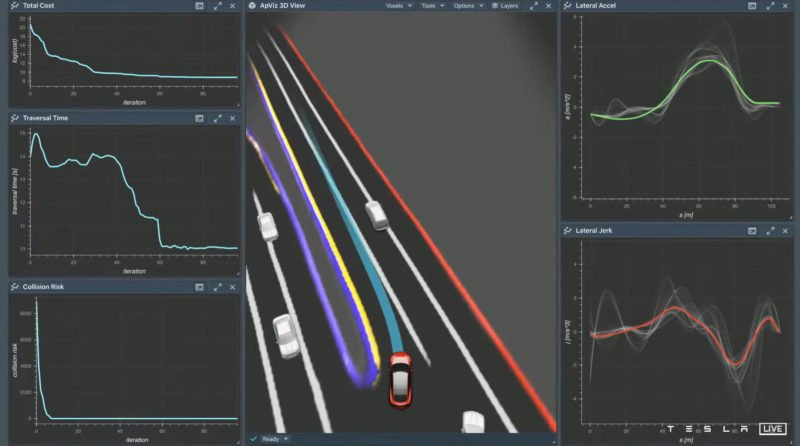 With the release of Tesla FSD (Full Self Driving) 10.69 Beta starting to roll out to FSD Beta testers, Tesla CEO Elon Musk recently announced via Twitter that FSD pricing will increase from $12,000 to $15,000 in North America starting September 5th. This represents a $3,000 increase in price, or approximately 25%.
Tesla's FSD Beta 10.69 is expected to be a "big step forward" for Tesla FSD, so much so that Elon Musk has previously commented that 10.69 is more like a version 11 rather than an iteration of version 10. Orders made before September 5th will have the current $12,000 FSD pricing honored even if delivered after the price increase date.
As Tesla has gotten closer to finalizing the release of FSD, pricing has also increased along with it. On initial launch with the Tesla Model 3, Tesla FSD was priced at $5,000 for EAP (Enhanced Autopilot) then an additional $3,000 for FSD. In early 2019, FSD was then repriced to a standalone $5,000 unless you already owned EAP in which case it was an additional $5,000 for FSD.
In April 2019 following Tesla's Autonomy Day where they unveiled the FSD chip, Tesla then increased FSD pricing to $6,000, then later that year in July it increased to $7,000. A year later in July 2020, the pricing then increased to $8,000 and later that year it was increased to $10,000 in October. Following popular request by customers, Tesla introduced the FSD subscription package for $199 per month in July 2021 following customer feedback on Twitter.
In January 2022, Tesla increased the price of FSD to $12,000 and in June 2022, Tesla reintroduced EAP for $6,000 following customer feedback on Twitter that FSD has gotten too expensive for those who just want the driver assistance features offered in the old EAP package.
Elon Musk has always believed that the true value of FSD, once completed will be in excess of $100,000, so as development gets closer and closer to the final release of FSD with regulatory approval, Tesla will continue to raise the price accordingly.
Editor's Take
This most recent FSD pricing increase is yet another price bump in a long line of price bumps that has made FSD quite a difficult pill to swallow. At $15,000 with no guarantee of admission to the FSD Beta program does require quite a bit of faith for most Tesla owners to make the leap.
While I think a lot of Tesla owners would take the leap, the biggest hurdle is that FSD is tied to the vehicle rather than the owner. I think if Tesla were to separate the purchase of FSD from the vehicle, it would be a significantly better value proposition to purchase FSD. Whereas in the current state of FSD, if you sold your Tesla or if your Tesla was in a total loss accident, you'll have to purchase a new Tesla at the new FSD price despite already paying for it previously and not having been able to use it at all. If FSD instead were sold as a license tied to a user, it would make a lot more sense for someone to purchase FSD outright.