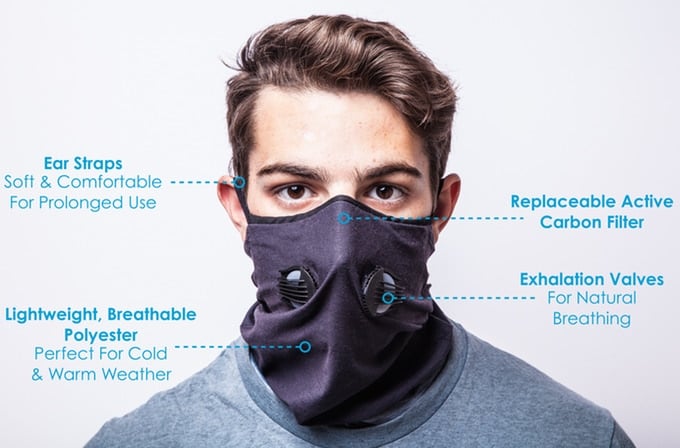 Head and neck gaiter company, jaMo Threads, recently launched an interesting new product on Kickstarter designed to help protect you from the rising threat of air pollution in a stylish way.
Called the Inversion Air Pollution Gaiter 2.0, the gaiter was designed with an air filter built into the gaiter, allowing air filtration to occur while the gaiter is worn. This will help add some protection against common air pollutants, allergies, viruses, and more.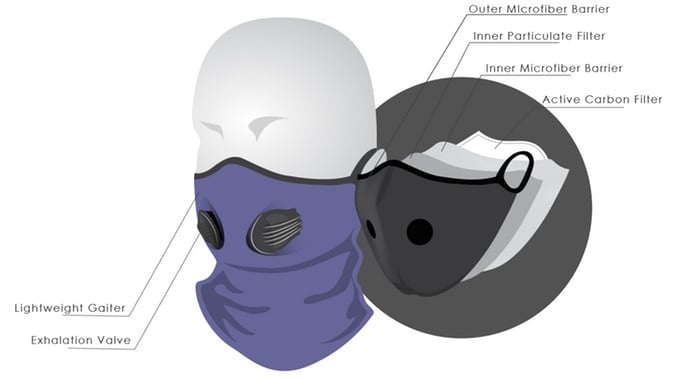 According to the Kickstarter page, the Inversion Air Pollution Gaiter 2.0, the system features a 5 layer filtration system with an activated carbon filter.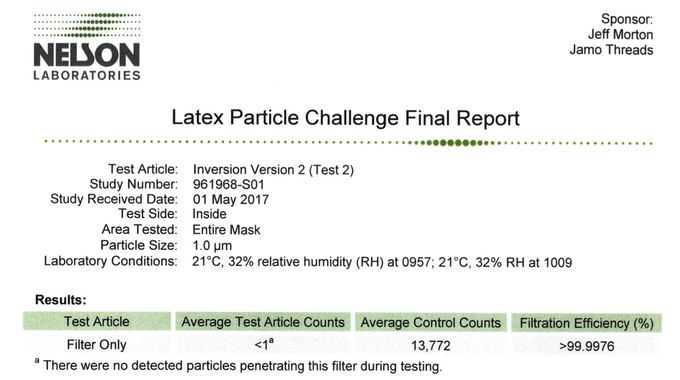 This filtration system is capable of filtering out over 99.9976% of air pollutants 1.0 μm in size and they have independent third party lab results to back it up.
The Inversion Air Pollution Gaiter 2.0 will be available in black, blue, coal, and red. Early birds can pledge $28 to the Kickstarter campaign to be one of the first to receive a gaiter in September.