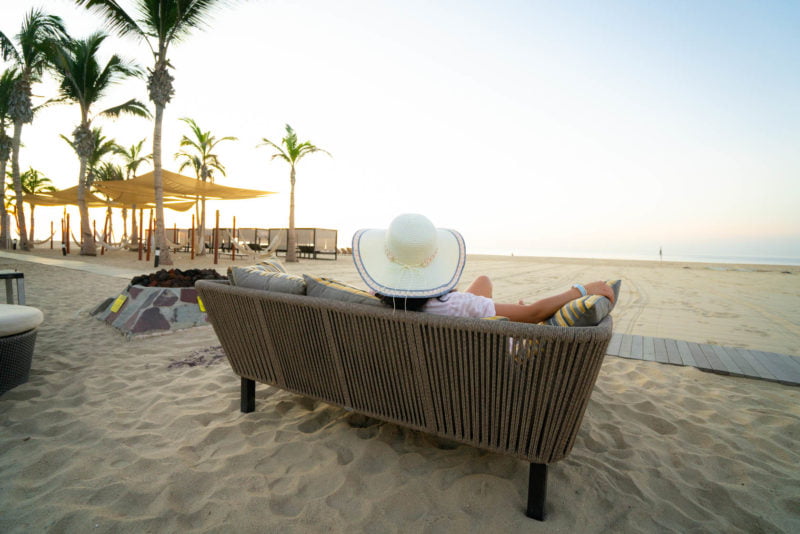 If you take a look at Instagram, it seems like everyone is on vacation and traveling to some awesome places. While traveling seems easy on Instagram, the reality of getting everything planned out, packed up and ready to actually go is actually an incredibly tiring and stressful process. To ease this pain, we've compiled a complete vacation travel packing list to make packing a simple "check the box" affair.
Vacation Packing List
Bags and Packs
Bags and Packs
Description
Qty
Packed
Backpack or Personal Item (Carry-on)
Suitcase or Rolling Duffel (Carry-on)
Suitcase or Rolling Duffel (Checked)
Travel Organizers
Toiletries Bag / Dopp Kit
Passport Holder
First Aid Kit
Shoe Bag
Laundry Bag
Ziplock Bags
What bags and packs you want to bring will really depend on what type of vacation you're taking and how long you'll be there. For most typical vacations, I carry a single rolling duffel as checked luggage (Osprey Ozone 75L), another rolling duffel as a carry-on (Osprey Ozone 36L), and finally a daypack as my personal item (Osprey Escapist 25). This allows me to easily carry all my gear, a week's worth of clothing, and still have plenty of room leftover for souveniers.
For organization of clothes, I highly recommend picking up a set of travel organizers. These will help you immensely when packing and unpacking your clothes and help keep wrinkling to a minimum. For those planning to travel to areas where lots of rain is expected, having some Hefty 2.5 Gallon Jumbo Storage Bags in your daypack can be a quick and relatively cheap way to ensure the contents of your pack stay dry without a whole lot of added weight. If you don't have a water resistant passport holder, I'd also recommend putting your passport and any documents in a ziplock bag to ensure it's protected against the elements even if it's deep inside your backpack.
Documents
Documents
Description
Qty
Packed
ID or Passport
Visa (If Applicable)
Airline Reservation
Hotel Reservation
Transportation Information
Copy of Passport/ID/Visa
Unless you plan on traveling domestically by driving, you'll want to ensure you have all the documentation for wherever you're planning to go. If you're unsure, the State Department website is an excellent resource for not only information about what you need to have in terms of documentation, but also medical, safety, and other considerations.
If you need a passport, ensure it's still valid and check with the destination country's rules on anything regarding how many days before expiration of your passport you need to have before entering the country. On the state department website, this will fall under "Passport Validity". If you need a tourist visa, be sure to have your tourist visa. If you don't know if you need a tourist visa, be check the state department website.
While you'll have your smartphone handy to pull up reservation information, always keep a hardcopy of that information handy just in case. Phones fall out of pockets, get wet, or even worse get stolen all the time which wouldn't be good if that's your only source of reservation information. I'd also take a picture on your phone and make a hard photocopy of your ID, passport, and visa, and store it in a waterproof or ziplock bag. In the event you lose your passport mid-trip, it's much easier to show the embassy photocopies of your ID, passport, and visa than to walk in with absolutely nothing to prove who you are.
The Basics
The Basics
Description
Qty
Packed
Shirts
Pants
Underwear
Socks
Shoes
Outerwear
Hat
Belt
Swimwear
Glasses / Sunglasses
The basics, or clothing and other things you'll wear on you will highly depend on what you're planning to do, so this will be the portion of the packing list you'll want to figure out. Only thing I'll say here is depending on where you're traveling, it's always a good idea to bring clothes that'll keep you low key such as basic shirts, t-shirts, jeans, hiking pants, etc. Unless you're traveling to somewhere familiar, leave the Louis Vuitton and the Rolex at home.
Toiletries Bag / Dopp Kit
Dopp Kit
Description
Qty
Packed
Toothbrush
Toothpaste
Body Wash
Shampoo
Conditioner
Shaver / Razor
Deoderant
Body Lotion
Sun Block
Baby Wipes or Facial Tissues
Nail Clippers
The toiletries bag is relatively straightforward however, keep in mind if you're planning on packing it into your carry-on, you'll have to follow the TSA 3-1-1 rule. This means if you have any liquids (including toothpaste, lotions, sprays, shaving cream, etc.), they need to be in 3.4 ounces (100ml) or smaller containers and they must be in a 1 quart sized bag. As such, if you're traveling with a checked luggage, I'd recommend checking the bag.
If you're not planning on traveling with checked luggage, I'd recommend picking up a quality toiletries bag like the Zero Grid Travel Dopp Bag and a set of LiquiSnugs for any soap, shampoo, or lotion you might want to have. I'd also highly recommend packing some baby wipes and facial tissues. Depending on where you travel, free toilet paper in public toilets could be a rarity.
Electronics
Electronics
Description
Qty
Packed
Phone
Phone Charger
Laptop
Laptop Charger
Tablet
Camera
Camera Charger
Memory Cards
Travel Adapter
Travel Power Strip
Headphones
Be sure to bring your smartphone with you. Also if travelling internationally, be sure to subscribe to an international plan before you leave or switch to T-Mobile where texting and data is free for most of the world. This is very important for safety reasons as it in the event you get lost or something else happens, you have a means of communication even if it costs a little extra. If possible, also get your phone unlocked if it isn't already. If where you're traveling allows foreigners to purchase SIM cards, then you can just pop one into your phone and use significantly cheaper data.
Oh, and if you're traveling internationally, also be sure to pick up a travel adapter.
First Aid Kit
First Aid Kit
Description
Qty
Packed
Prescription Medication
Pain Killers
Upset Stomach Medication
Anti-Diarreals
Band-aids
Allergy Medication
Motion Sickness Medication
Antibacterial Wipes
A small first aid kit is recommended really for everyday carry, but especially for travel, I'd recommend bringing at least something small with the bare essentials. For years I carried a very basic Adventure Medical Kits First Aid kit and simply threw in additional things I needed for where I was going such as antibiotics in case of food poisoning or some pain killers. These could be a lifesaver when you're in a country where you don't speak the language and you get food poisoning after all the drugstores close.
Additional Gear
Additional Gear
Description
Qty
Packed
Water Bottle
Hydration Bladder
Flashlight
Gloves
Multi-Tool
Travel Umbrella
Poncho
Depending on what you're planning to do on vacation, it may also be necessary to bring some additional gear. For those planning hikes, it's highly recommended to bring some sort of hydration source such as a water bottle or hydration bladder. Those travelling to areas where it may rain, an umbrella or a poncho could be a worthwhile item to pack.