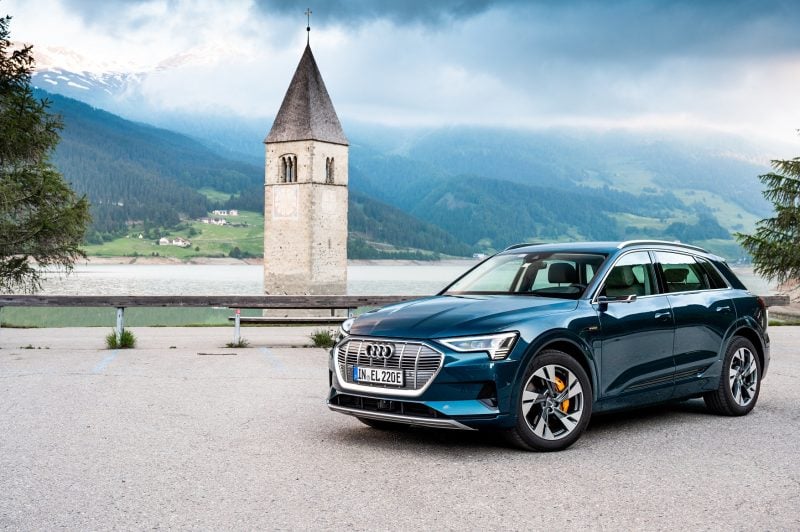 Audi may be going through their own version "production hell" producing their "Tesla Killer", the Audi e-tron.
According to a recent report in the Brussels Times, Audi has cut their production targets of the Audi e-tron in 2019 by more than 10,000 electric vehicles to just 45,242 for the year. This has also pushed back the planned delivery date of the Audi e-tron Sportback variant to 2020. This compounds Audi's misfortunes as Audi has also had a recent strike at their electric motor factory in Hungary.
As a result of the shortage, Audi's e-tron production plant in Belgium will run for only one 6-hour a day shift and go to a 4-day work week. Wait times for an Audi e-tron have also been extended by 2 months, up from 4-5 months to to 6-7 months.
Batteries for the Audi e-tron are currently sourced from LG Chem, which is having issues meeting the battery demands of the auto industry. In addition to its own parent company VW and its associated brands such as Porsche, Mercedes-Benz, Jaguar, and BMW are also using batteries from LG Chem for their electric vehicles.