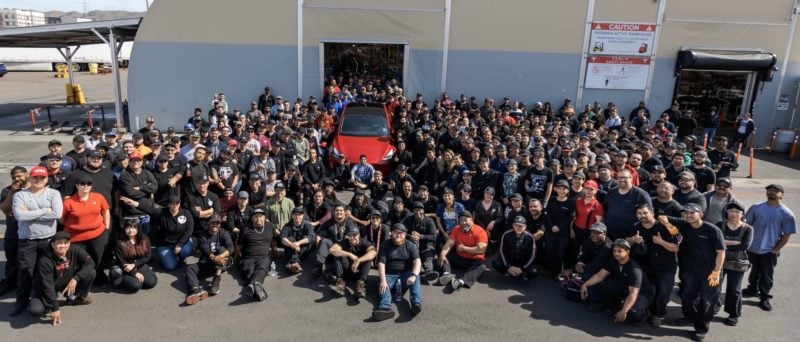 Tesla CEO Elon Musk recently congratulated the team at Tesla for manufacturing their 1,000,000th vehicle, solidifying Tesla as one of the world's leading EV producers. In a Tweet with a photo of a red Tesla Model Y surrounded by Tesla employees, Elon Musk wrote, "Congratulations Tesla team on making our 1,000,000th car!!"
Tesla expects to manufacture 500,000 vehicles annually by the end of 2020. This is a huge achievement considering Tesla was only manufacturing just over 50,000 vehicles just five years ago, in 2015.
Well done Tesla, well done.