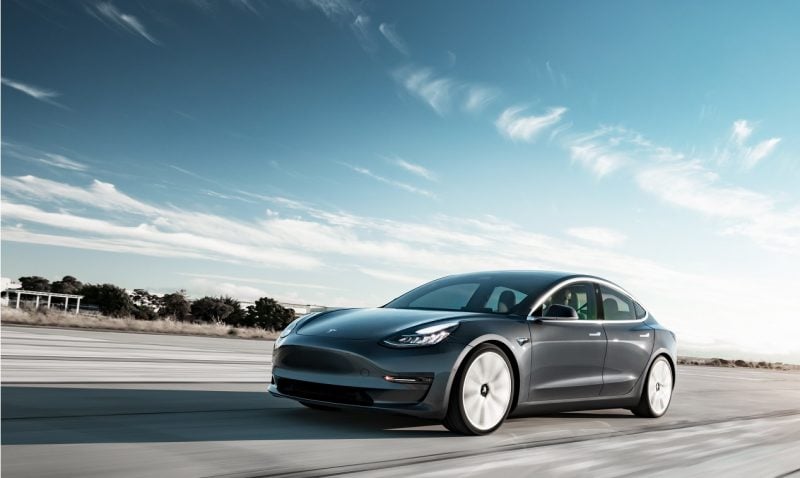 On its home turf in California, Tesla is outselling nearly every single vehicle in the state with the exception of the Honda Civic and the Toyota Camry.
According to a recent report by the California New Car Dealer's Association (CNCDA), there were 59,514 new car registrations of the Tesla Model 3 in 2019, which is third right behind the Honda Civic at 75,915 registrations and the Toyota Camry at 63,459 registrations. The Tesla Model 3 has even beaten the sales figures of the Toyota Corolla which registered 54,186 vehicles and the Honda Accord which registered 58,310 vehicles for the year.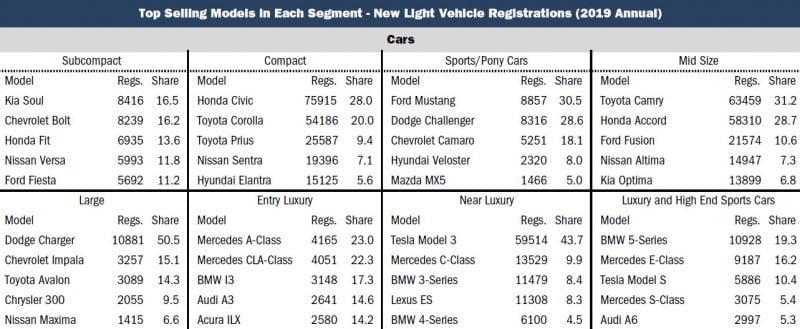 What's most interesting about the report is the amount of marketshare Tesla has taken in the "near luxury" category. Against popular vehicles like the Mercedes C-Class, BMW 3-Series, Lexus ES, and BMW 4-Series, Tesla's Model 3 managed to snag 43.7% marketshare, which is 4x more than its nearest competitor, the Mercedes-Benz C-Class. This is also despite a shrinking market as light vehicle sales in California dropped 5.9% YoY from 2018 to 2019.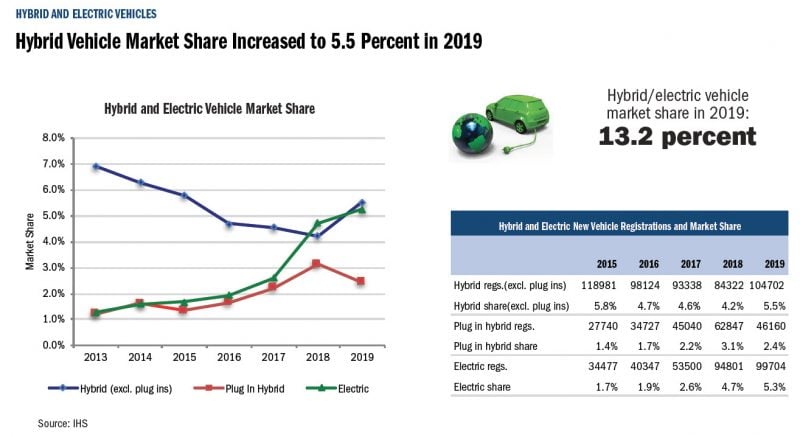 Another great piece of news from the report is that clean energy vehicles are continuing to see an uptick in the state. Hybrid/electric vehicle marketshare in California in 2019 was 13.2% and the trendline at least with electric vehicles is clear. People want electric vehicles. You just have to make a good one, that's all.