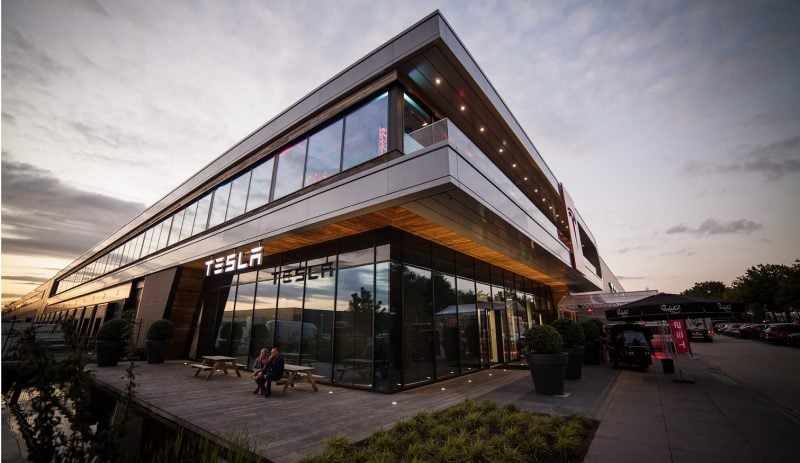 In a recent press release, Tesla announced that it will offer an additional 2.65 million shares in common stock in order to raise $2 billion.
Tesla CEO Elon Musk is planning to participate in the common stock offering by purchasing $10 million in additional shares while Tesla Board Member and Oracle Co-Founder, Larry Ellison plans to purchase $1 million in additional shares.
Underwriters of the share sale, Goldman Sachs and Morgan Stanley, will also be given up to 30 days to buy up to $300 million of additional common stock. If the underwriters take advantage of the option, this will push the total raise up to $2.3 billion.
When asked about raising additional capital at the 4Q earnings call, Tesla CEO Elon Musk denied plans to raise additional capital, saying "…it doesn't make sense to raise money because we expect to generate cash despite this growth level". However, it seems like he has had a change of opinion since the call.
Tesla claims that proceeds from the offering will be used to strengthen its balance sheet and for the general expenses of the company. The ease at which Tesla was able to complete the raise also completely squashes the bear thesis that Tesla may run into financial trouble down the road. Those who view Tesla as a growth company also view the capital raise as a way to further spur growth. Tesla is currently in the process of building another Gigafactory in Berlin and is also rumored to be making plans to build a Gigafactory in Texas. Tesla is also ramping up production of the Tesla Model 3 in its Shanghai Gigafactory as well as its Solarglass solar roof tiles in its New York Gigafactory.