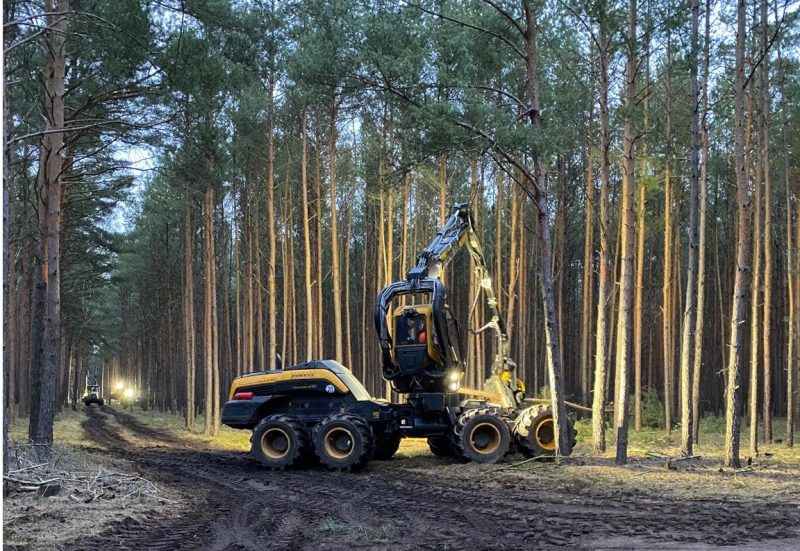 Tesla has officially begun preparing the construction site for their 4th Gigafactory, Giga Berlin. News of Tesla starting to clear forest and lay roads at their new Gigafactory site in Grünheide was shared by Jörg Steinbach, Minister for the Economy, Labor and Energy of the State of Brandenburg who joyously Tweeted, "It starts! Preparation for construction has begun. A historical photo taken a few minutes ago."
Es geht los! Die Bauvorbereitung hat begonnen. Ein historisches Foto von vor wenigen Minuten. @Tesla @Tesla_DE#Tesla #Grünheide #Brandenburg pic.twitter.com/8H2TxlqISd

— Jörg Steinbach (@joergstb) February 13, 2020
Last month, Tesla was challenged with quite a few roadblocks in getting started with the construction of the Gigafactory. Some of the challenges they faced included protests by environmental groups about the deforestation of the factory site and planned water usage, the discovery of an endangered species of bats that needed to be relocated, and even unexploded ordinance from World War II.
Concerns from local activist groups mitigated with promises from Tesla CEO Elon Musk to plant 3x more trees than are cut down. He also shared that the forest area he will be removing was a non-natural forest that was planted for the purposes of producing cardboard. He also shared that water usage would not be as high as the regulatory filing suggests as the filings are peak usage scenarios rather than the average.
Tesla's Giga Berlin is expected to be completed by early 2021 and will begun production by June 2021. The Gigafactory is expected to create 4,000+ jobs and will produce as many as 750,000 vehicles annually once it's ramped up to full production. Tesla is expected to build batteries, powertrains, and vehicles starting with the Model Y once Giga Berlin is complete.