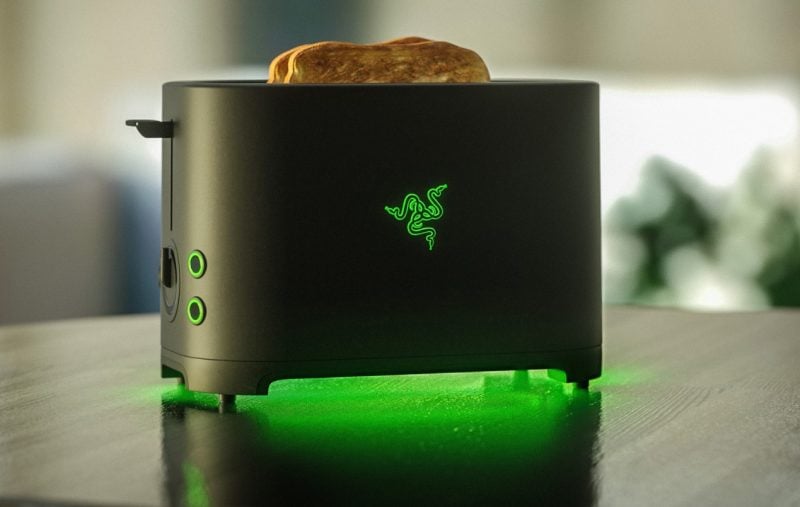 Gamers everywhere, rejoice! The Razer Toaster may finally be a thing! After Razer joked about producing the Razer Toaster all the way back since 2013, Razer fan Mark Withers created a Facebook page demanding Razer produce the Toaster. For years, Razer continued to joke about the prospect of a Toaster while the Razer Toaster Please Facebook page amassed quite a following of over 40,000 likes. In 2016, Razer even put together a concept for a Toaster design on April Fool's Day, which they named Project Breadwinner.
Clearly noticing the massive demand for the Toaster, Razer CEO Min Liang Tan, recently announced that they would be making the Razer Toaster a reality on his Facebook page.
"Alright – I didn't think these guys were going to make it – but they did. It was to hit 1M likes and with each Razer Toaster tattoo being equivalent to 100K likes each….and they now have 12 Razer Toaster tattoos.

Well….what can I say. I've just officially liked their page – and I'm going to put together my team of designers and engineers. It will take a few years – but I'll be sure to share the progress – and make it a community affair.

A Razer Toaster – For Razer Toaster Lovers. By Razer Toaster Lovers."
Are you excited about the Razer Toaster? Would you buy one? Let us know in the comments below!