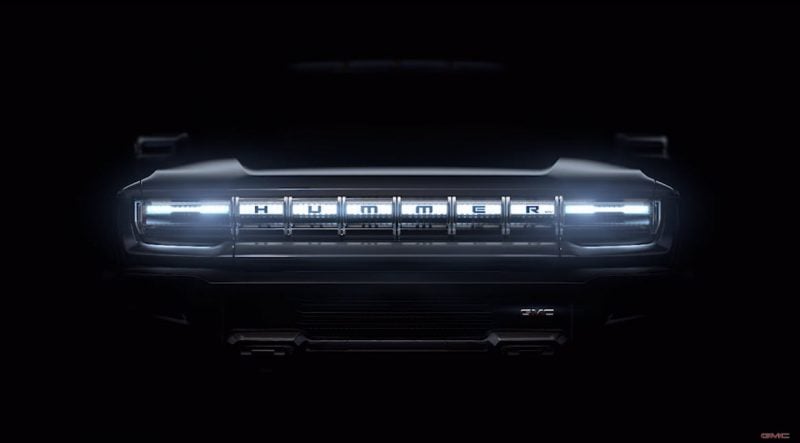 General Motors Chevrolet Bolt hasn't been much of a major success however, they aren't throwing in the towel yet. In a recent Superbowl commercial, GM is announcing the upcoming Hummer EV, which will be packing some serious power.
According to the commercial, the new GM Hummer EV will pack 1,100 horsepower, 11,500 ft-lb of torque, and a 0-60 time in 3 seconds. While the full vehicle wasn't displayed in the commercial, GM did unveil a familiar front grille design, which is reminiscent of the Hummer brand.
GM is expected to begin production of the GMC Hummer EV at their Detroit-Hamtramck factory in Fall 2021. GM is expected to make a full announcement of the Hummer EV on March 20, 2020. Pricing and trim levels are currently unknown at this time.