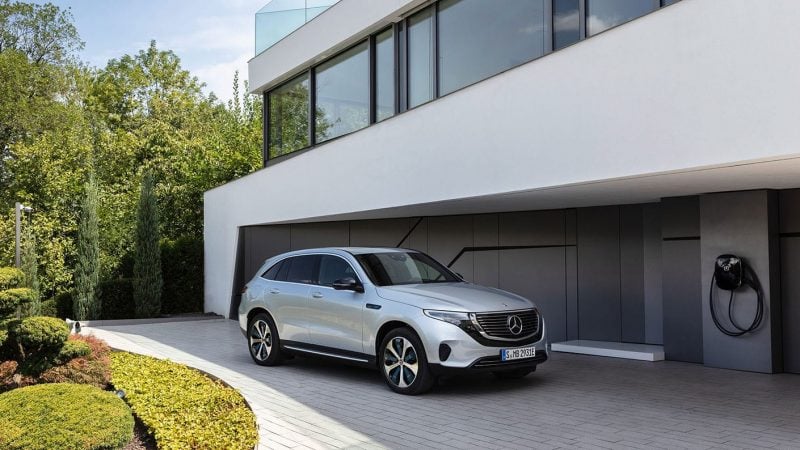 A new report from German business magazine Manager Magazin recently reported that Daimler had to cut production targets of the Mercedes-Benz EQC electric vehicle by 50% due to a shortage in supply of battery cells from LG Chem. Daimler originally wanted to produce as many as 60,000 units of the new Mercedes-Benz EQC electric vehicles however, will now produce just 30,000 this year. In 2019, Daimler set a production target of 25,000 Mercedes-Benz EQC vehicles however, was only able to produce just 7,000. Last month, Mercedes-Benz announced the EQC would not be available in the US market until 2021 in order to prioritize the European market.
Daimler blames Tesla as one of the reasons for the shortage as Daimler's Works Council Chief Michael Brecht told Manager Magazine that Tesla had bought battery automation company, Grohmann Engineering, which was hired by Mercedes-Benz to build up their battery manufacturing capability.
Daimler along with other automakers face serious fines in the European Union next year if they fail to cut emissions. Daimler needs to cut emissions to an average of 103.1 grams by 2021 otherwise they face a fine of 997 million euros ($1.1 billion).
Editor's Comments
Issues like this is precisely the reason why Tesla chose to make the strategic decision to invest heavily into their Gigafactory. Up until this point, automakers did not have to manufacture batteries in massive quantities and as a result, supply chains were never built up to support the amount of new electric vehicles they've collectively planned to come to market. Until new Gigafactory scale battery manufacturing facilities are built, which isn't likely to happen for another few years, automakers industry-wide with the exception of Tesla will continue to feel the effects of the shortage.