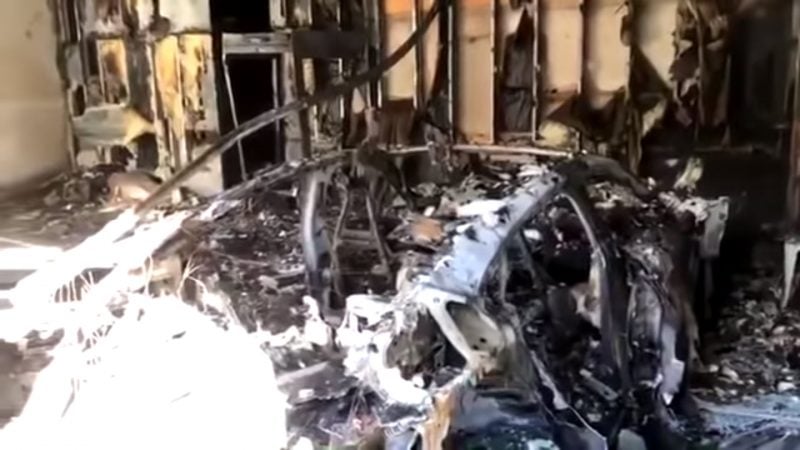 Porsche has just recently began delivering their new Taycan electric vehicle in December and it appears that one has caught fire inside a garage in Florida, burning it and the garage into a crisp.
A recent video was posted on YouTube showing a completely burnt vehicle along with a completely burnt garage. Initial reports stated that the vehicle was a Porsche Taycan, but it was unconfirmed at that time.
According to The Verge, Porsche has now confirmed that this is a Porsche Taycan that has burnt up and thankfully noone was hurt in the fire.
No additional details of what triggered the fire are available at this time.