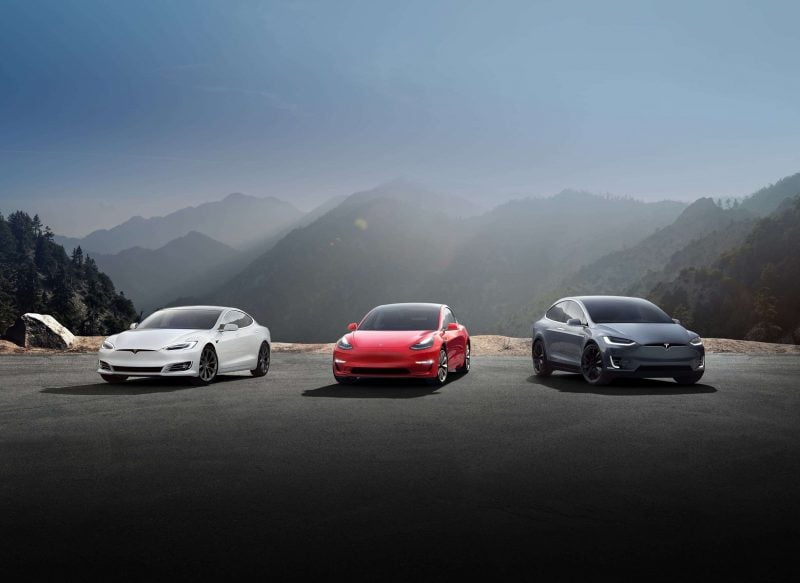 EV sales in the US are growing at an unprecedented pace and it seems like all of it may be attributed largely to Tesla.
According to a recent article posted at Electrek, BNEF's Colin Mckerracher recently gave a presentation about the state of the electric vehicle at the BloombergNEF Summit in San Francisco.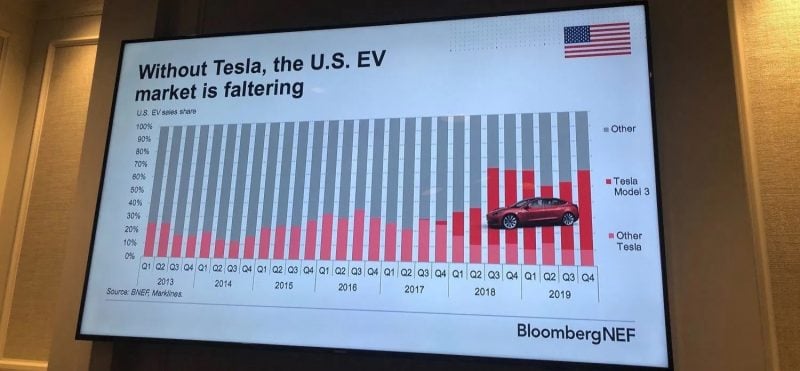 His data clearly shows that Tesla sales dominated the US market in 2019, capturing between 50 and 60% of electric vehicle sales, with the Model 3 alone capturing nearly 40-50% of EV (Electric Vehicle) sales. While new entrants from legacy automakers are still continuing to grow the EV market, it's clear that Tesla has become largely the driving force for EV adoption in the US.
This isn't much of a surprise given Tesla's compelling value proposition in terms of range, performance, and technology when compared to EVs from legacy auto manufacturers such as GM, Jaguar, and Audi. With the Tesla Model Y on pace for deliveries next month, and the Tesla Cybertruck in late 2021, the gap may further widen unless legacy automakers become far more competitive with their offerings than they have been so far.
Source: Electrek