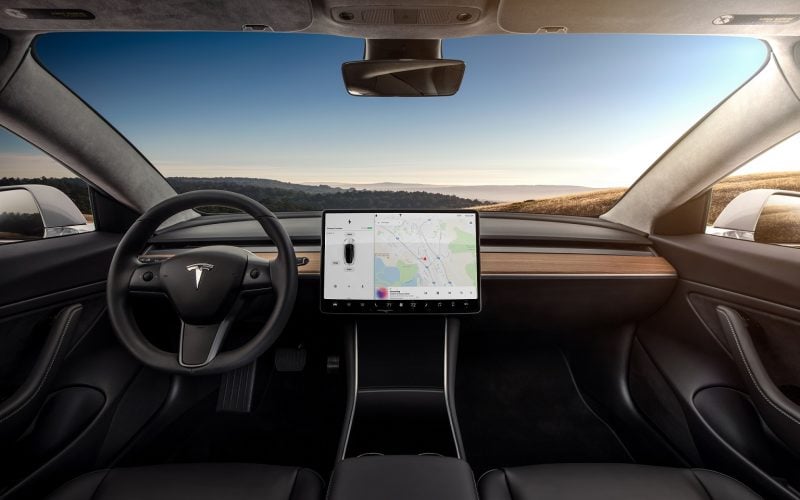 According to a recent announcement, Tesla will soon be offering owners of older Model S and Model X vehicles the option of upgrading their older MCU1 infotainment systems to the newer MCU2 infotainment system. The upgrade will be offered to vehicles built before March 2018 and will cost $2,500.
The upgrade from MCU1 to MCU2 will provide a substantial number of new features and improvements. It will also remove AM/FM/XM radio as MCU2 is designed to use streaming services instead.
Category
Improvements
Performance
More responsive and smoother touchscreen
Faster browser with video playback and 3D rendering support*
Audio & Music
Displays Bluetooth® media album art
Removes AM, FM and Sirius XM radio
Your car will still have access to internet radio and music streaming*
Gaming
Includes graphics-intense Tesla Arcade games like Beach Buggy Racing 2, Cuphead and Stardew Valley
Enables gamepad compatibility
Entertainment
Enables video streaming and access to YouTube, Netflix, Hulu and Twitch through the Tesla Theater*
Adds Caraoke* and TRAX
Driver Assistance
Enhanced Driving Visualization for owners with Full Self-Driving Capability Computer
Security
Records from front, rear and side cameras for DashCam and Sentry Mode in cars with the Full Self-Driving Computer
Wi-Fi
Supports 5GHz Wi-Fi networks
Also keep in mind that the features above with an asterisk(*) can only be used on Wi-Fi unless owners purchase the premium connectivity subscription which is available for $10 a month.
In order to receive the upgrade, Tesla will be reaching out to owners of eligible vehicles based on the vehicle's configuration. Owners of vehicles with AP2.5 hardware and FSD will be in line to recieve an offer first, followed by owners of vehicles with AP2.0 hardware and FSD, and finally all remaining Model S and Model X owners. Owners will not be able to request the upgrade on demand.
| Configuration | Beginning Availability |
| --- | --- |
| Autopilot Computer 2.5 with Full Self-Driving Capability | Scheduling Now |
| Autopilot Computer 2.0 with Full Self-Driving Capability | Late March |
| All remaining Model S and Model X owners | Coming Soon |