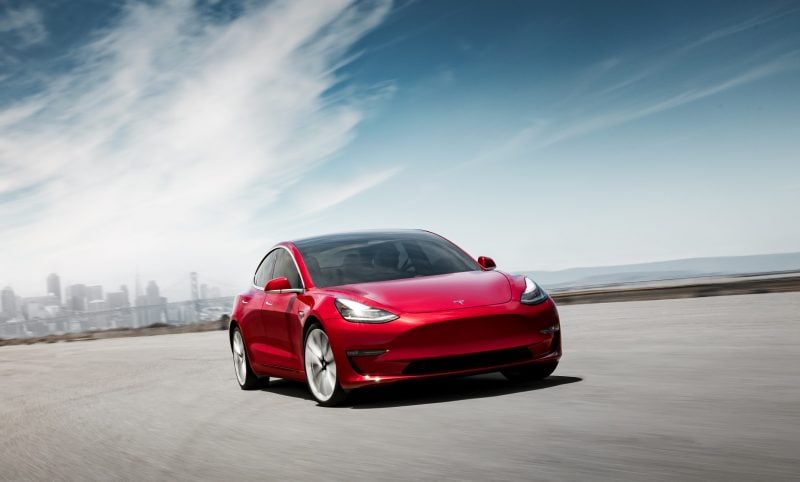 Yet another teardown of the Tesla Model 3 and yet another realization of just how far Tesla is ahead of its legacy auto peers. Nikkei Business Publications recently conducted the teardown of the Tesla Model 3 and made a shocking discovery – Tesla is about six years ahead of its competition in the technology department.
This 6 year headstart stems from Tesla's Full Self Driving (FSD) computer, also known as HW 3. Unveiled last year at Tesla's Autonomy Day event, the Tesla FSD computer is a custom designed chip developed by legendary chip designer, Jim Keller – an engineer who also took part in famous chip designs such as the Apple A4 and AMD Zen processor.
One stunned engineer from a major Japanese automaker examined the computer and declared, "We cannot do it."
The FSD computer is installed in all new Tesla Model S, Model X, and Model 3 vehicles and is being retrofitted some some previously sold Tesla vehicles as well for owners who have purchased the FSD upgrade prior to the launch of the FSD computer.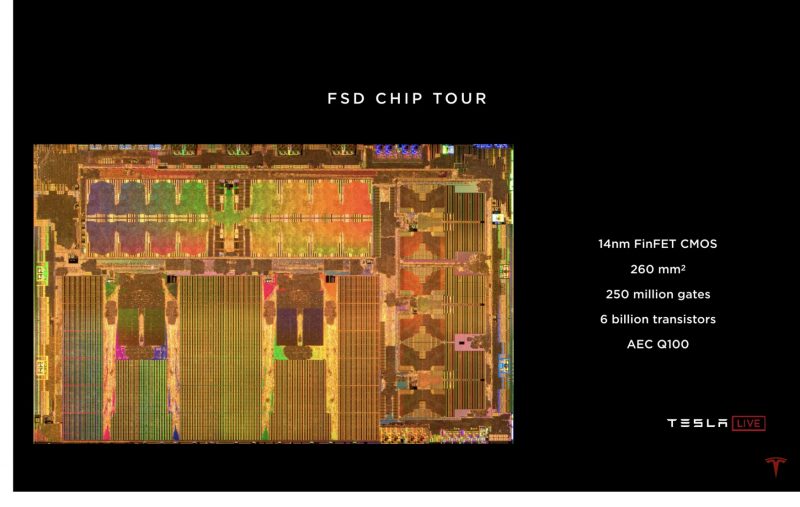 The FSD computer features a redundant set of purpose built neural net computers that powers the AI functionality and is the critical piece of technology that will ultimately unlock full level 5 autonomous driving in the future. This piece of technology however, isn't expected to be available to the auto industry until 2025, indicating Tesla beat the entire industry by six years.
According to the article, there's nothing technical stopping legacy automakers such as Toyota or VW from developing a chip like this earlier than industry expectations, but rather what's stopping them is their legacy supply chains. Currently, legacy automakers source dozens of electronic control units (ECU) per vehicle from many different suppliers. In a Tesla, the functionality of these ECUs are being built directly into the vehicle's central computer.
While these suppliers helped the legacy automakers scale quickly decades ago, they are now hampering innovation as a move by legacy automakers to develop their own advanced computers will likely put a lot of these suppliers out of business.
The Gear Primer Take
This is something I've been saying for a long time. The auto analyst community had no idea what was going on when Tesla held their Autonomy Day last year. The event should've been something covered by technology analysts who have a significantly better understanding of what this piece of technology is. Tesla is way far ahead of every other auto company and even with the massive resources they have, they may not be able to entice the right type of engineering talent to create a chip like this. Engineers of this caliber are simply few and far between and have little interest jumping from an Intel, Nvidia, Apple, or AMD to join a legacy automaker's program.
Tesla's decision to vertically integrate as much as possible may have been a necessity back in the early days of the company, but it's clearly becoming a strategic advantage at this point. Again as I've been saying, the legacy supply chains will be a major issue for legacy automakers. If they already have an issue dumping suppliers that can't supply new technology, how will they be able to deal with the entire supply chains they've created to build internal combustion powertrain components when those supply chains fail to deliver?