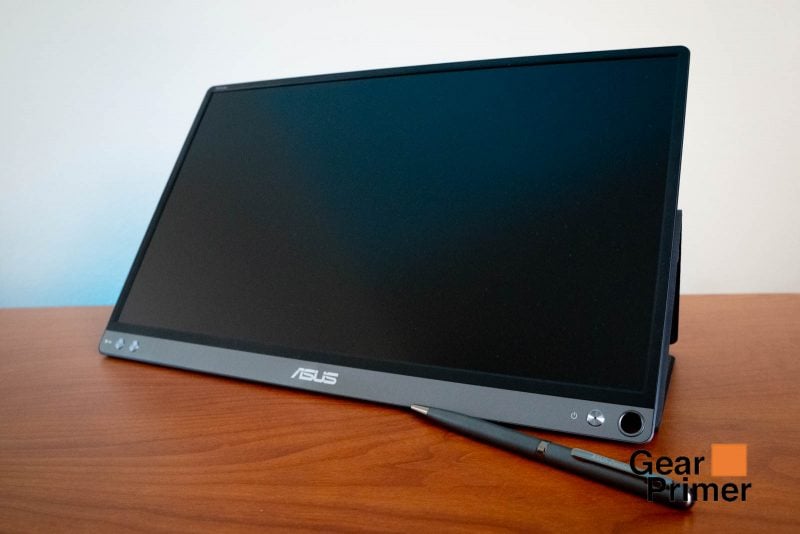 If you have two or more monitors at your workstation, then you know how much it sucks when you have to travel. For local events such as CES, I may suck it up and bring my massive desktop monitor, but if I have to fly anywhere this certainly isn't feasible and I always end up being a whole lot less productive than I otherwise would've been. Luckily there is a solution.
Enter the ASUS ZenScreen MB16ACM. The ASUS ZenScreen MB16ACM is a 15.6-inch portable display that's just 0.3-inches thick and weighs 1.7 lbs. It also doesn't require a power source as it's powered directly through your laptop's USB-C port essentially making it possible to travel and be productive once again.
Design
The ASUS ZenScreen MB16ACM measures 14.16 in x 8.91 in x 0.31in and weighs 1.7 lbs. It's basically a Microsoft Surface if the Microsoft Surface were just a display and nothing else. It's actually quite genius.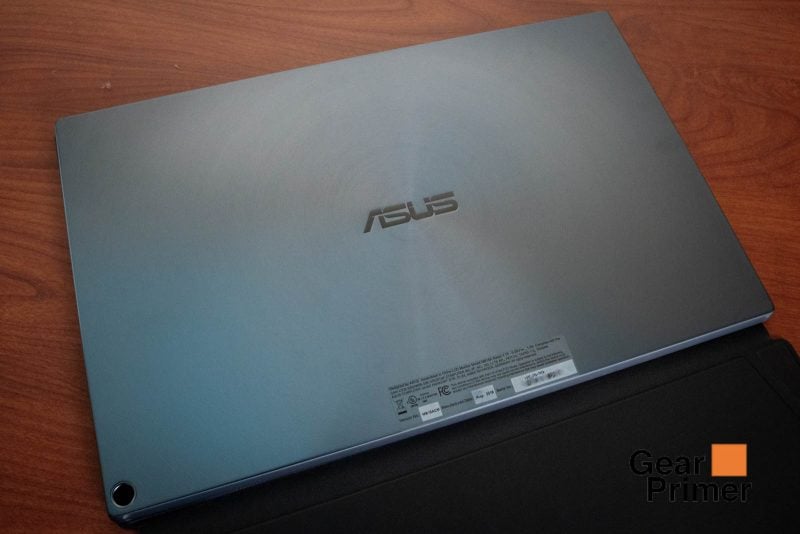 The design language on the ZenScreen is very modern and the exterior is actually made of aluminum brushed with concentric circles so it's a lot more durable than you'd imagine.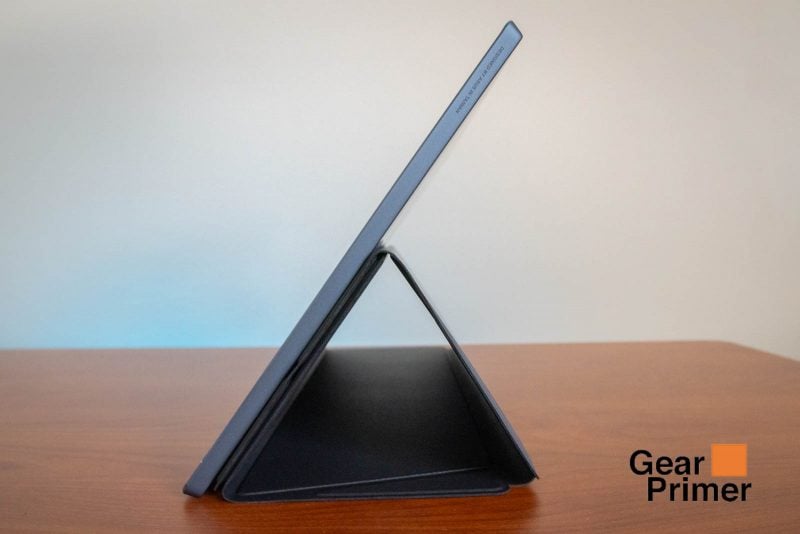 It also comes with a magnetic case that covers the entire front and back of the display so you can throw it in your backpack or suitcase without scratching the display and use it as a display stand when you're ready to work. There's also a cool little hole on the bottom of the right corner of the display where you could insert a pen to prop up the display as well. It's actually quite innovative to be honest.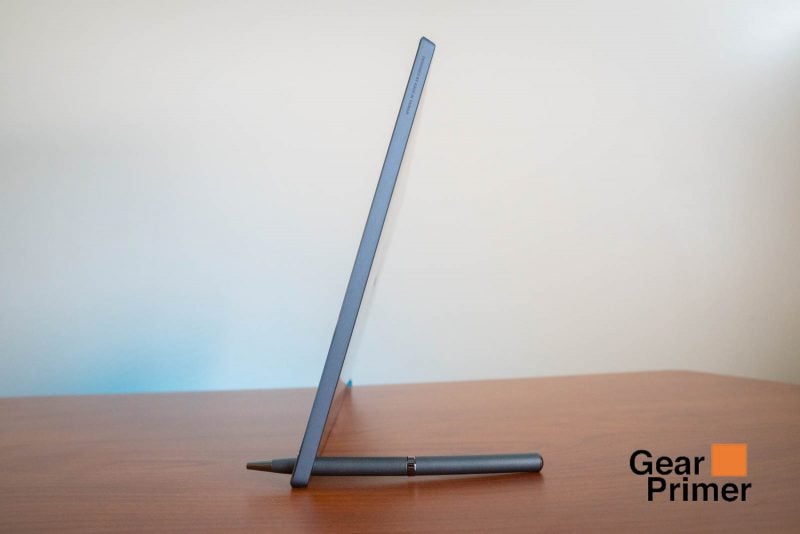 That said, it would be nice to see ASUS build in the stand kinda like how Microsoft does with the surface. The magnetic case doesn't actually attach to anything, which is kind of scary and the pen setup is well, a pen setup. It's not perfectly ideal, but it works. Just don't use it somewhere where it could be bumped. That could be disastrous.
ZenScreen Display
Setup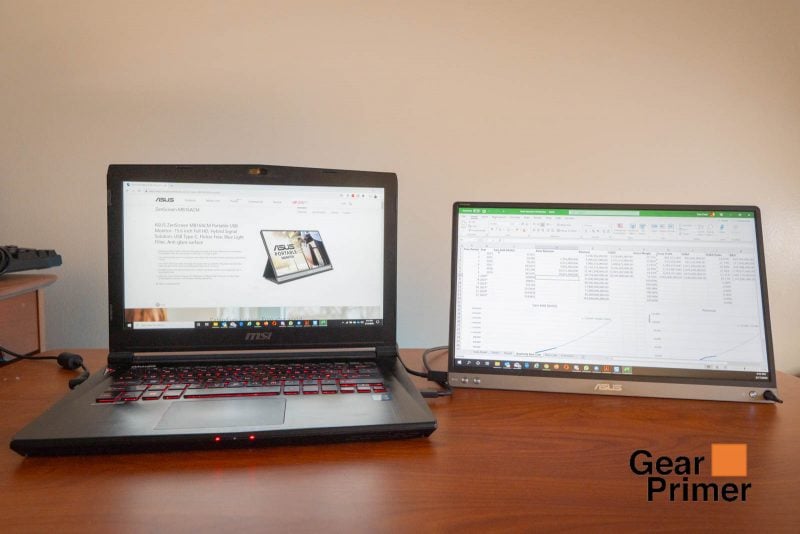 Setup on the ASUS ZenScreen MB16ACM is about as easy as setup gets. Simply plug in the included USB-C cable from the display to the laptop (or desktop, I suppose) and you're ready to go. No driver. Nothing. It just works. If you don't have a DisplayPort USB-C out on your laptop, you could still use the display by plugging it into the USB 3.0 USB-A port on your computer, but you'll have to install drivers for it to work.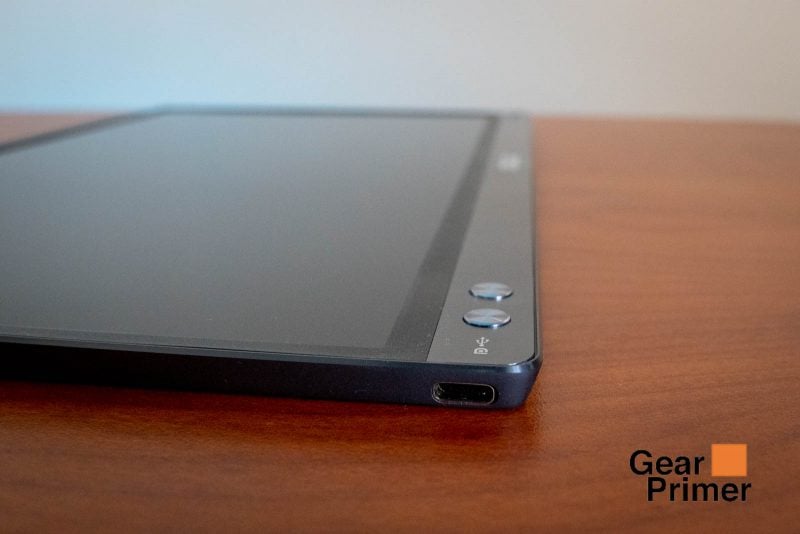 If you want, you can also connect it to a smartphone. I tested the ZenScreen with my OnePlus 7 Pro without any issues, but your mileage may very.
Performance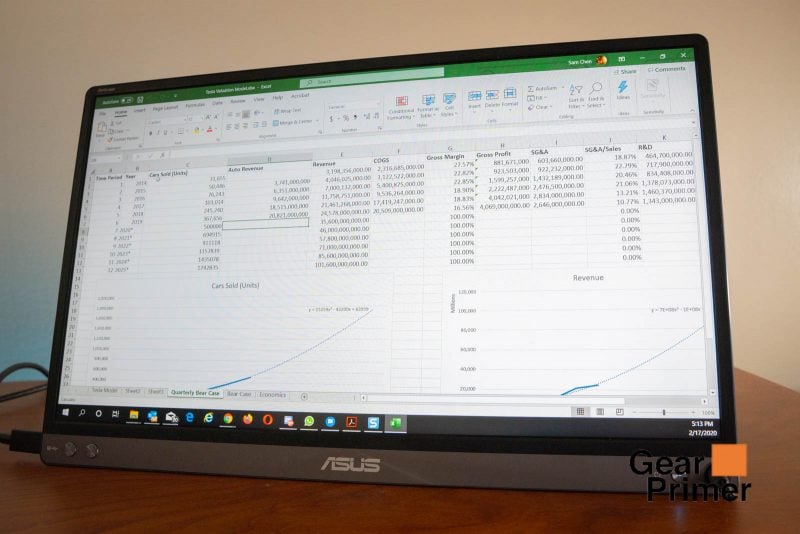 The ZenScreen MB16ACM is a 1080p (1920×1080) IPS matte display. It's great for office work, doing sales presentations, and some photo/video editing in an office environment. There's no reflections. It has great color accuracy and it has good viewing angles so it works fine as a second display for your laptop.
The only thing is that it's not super bright, so if you enjoy working outdoors or near a window, just know that it has a maximum brightness of just 250 nits. Laptops generally max out around 300-400 nits of brightness so you'll likely have to turn down your laptop brightness to match the ZenScreen.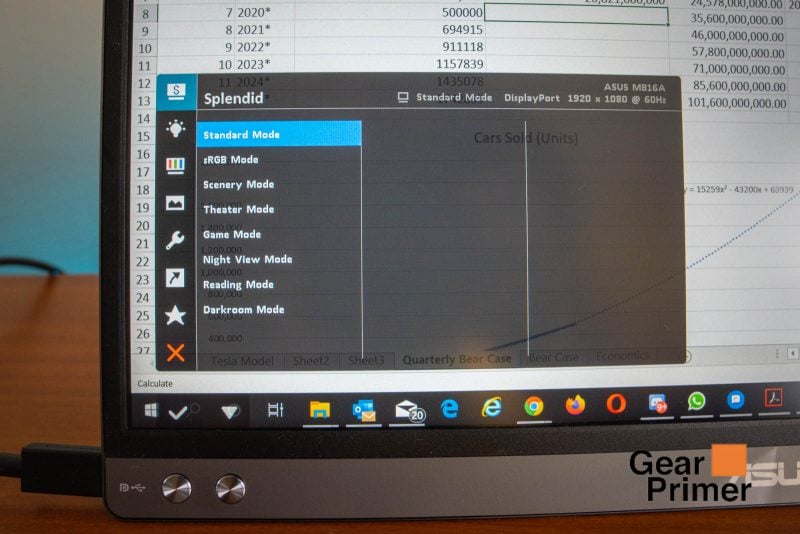 Adjusting the ZenScreen via the onboard controls is a huge pain in the butt as it only has three buttons. Since one button is reserved for power, only two buttons can be used. As a result, you can only scroll down using the buttons and if you miss the setting you want, you'll have to scroll through the entire menu.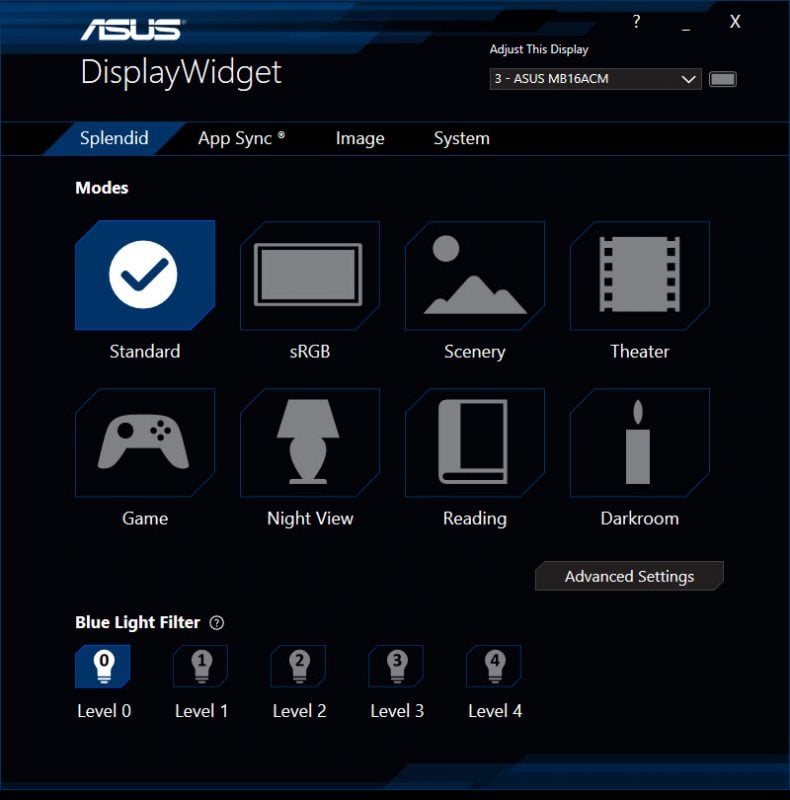 ASUS does alleviate this with their DisplayWidget software though, which makes adjusting the screen incredibly easy. Highly recommend it if you're planning to buy the ZenScreen. Download it at the ASUS website here.
Bottom Line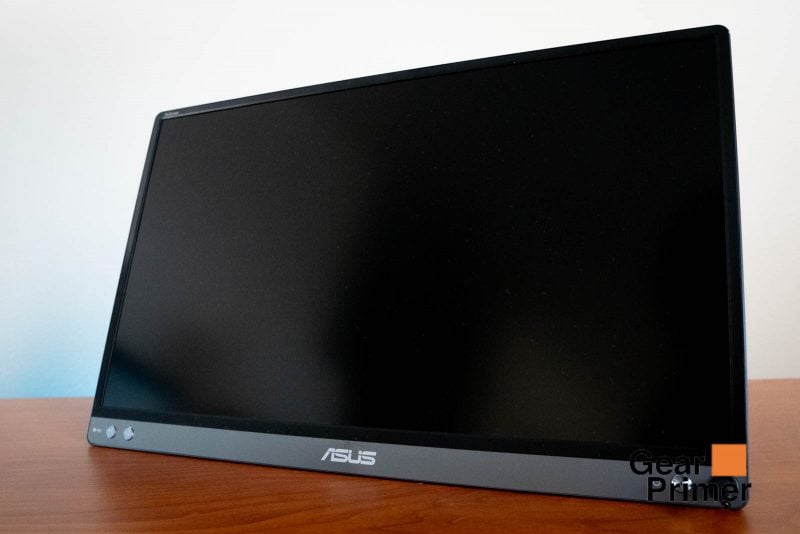 As long as you have an available USB-C or USB 3 USB-A port, the ASUS ZenScreen MB16ACM is the perfect solution for frequent travelers in need of a second display. Productivity will go through the roof. That's a fact. Current pricing on the display is $249 at the time of publication. It's definitely not inexpensive, but it's well worth the price for the additional gain in productivity.
Just be warned. The extra productivity you'll get will be lost if you whip this thing out in a coffee shop to do some work. People will ask about it. A lot.