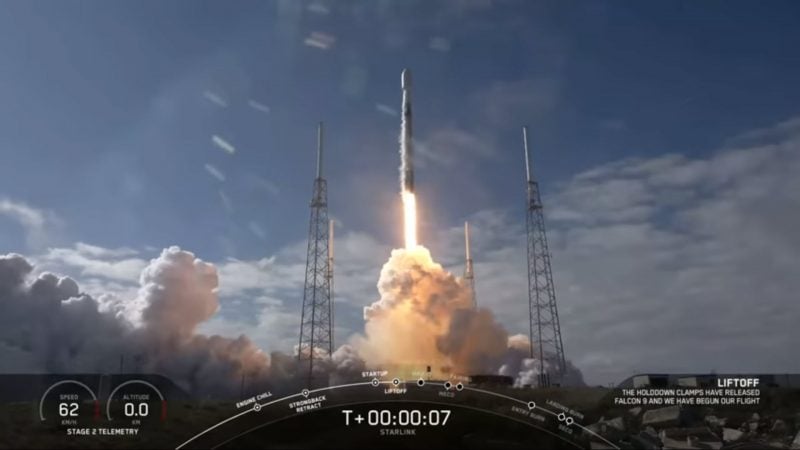 SpaceX has completed yet another launch of 60 Starlink Satellites into orbit, putting their total number of satellites now in low earth orbit at 300.
The Falcon 9 rocket carrying the 60 Starlink Satellite payload lifted off at 10:05 AM EST from Space Launch Complex 40 at Cape Canaveral Air Force Station, Florida. The launch was previously delayed due to an issue with a valve component on the second stage.
While the launch was successful, SpaceX was not able to land the Falcon 9 first stage rocket booster on their autonomous drone ship "Of Course I Still Love You". SpaceX has in the past 49 launches landed the first stage rocket booster on their drone ship successfully and put the first stage back into service. However, as we can see in the video above, the Falcon 9 rocket appears to have landed near the ship, so it may still be recoverable.
According to SpaceX, the Starlink constellation will require at least 400 satellites to provide a baseline level of internet coverage to a portion of the world and at least 800 satellites will be required to provide global coverage. SpaceX's next launch is expected to be in March 2020.