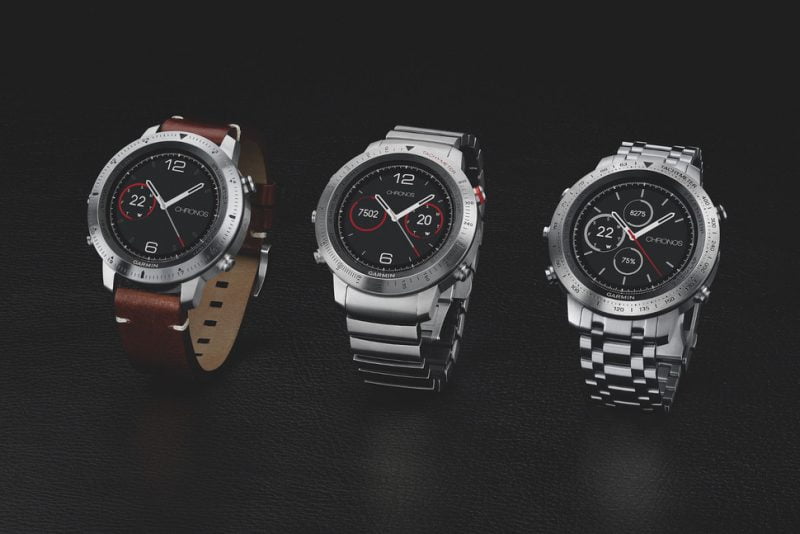 Garmin has become a huge player in the smartwatch arena with such popular smartwatches such as the Garmin Vivosmart, Vivoactive, Forerunner, Fenix, and a whole lot more. One thing almost of Garmin's smartwatches have in common is that all of them are designed for sports and other outdoor activities which isn't the ideal look if you spend most of your time in a suit.
Garmin's latest smartwatch, the Fenix Chronos plans to meet the demands of the luxury smartwatch market by combining the capabilities of the Garmin Fenix with a design that would fit the demands of the business executive.
Available in three styles, the Garmin Fenix Chronos features two models in stainless steel and one in premium titanium. They will come with either a leather or metal band.
As expected, the Garmin Fenix Chronos will sport all the features you'd come to expect from the Garmin Fenix series of smartwatches including features such as an onboard GPS, altimeter, barometer, compass, and heartrate sensor. Of course, you also get access to Garmin's Connect which will allow the watch to show notifications from your phone such as calls, texts, and more. Battery life is pegged at 25 hours with Garmin's UltraTrac battery saving mode and a week in smartwatch only mode.
As the Garmin Fenix Chronos is aimed at the luxury market, it doesn't come cheap starting at $900 for the entry level stainless steel model with a leather band. Higher end models such as the Titanium version with the metal band will run you $1,500.