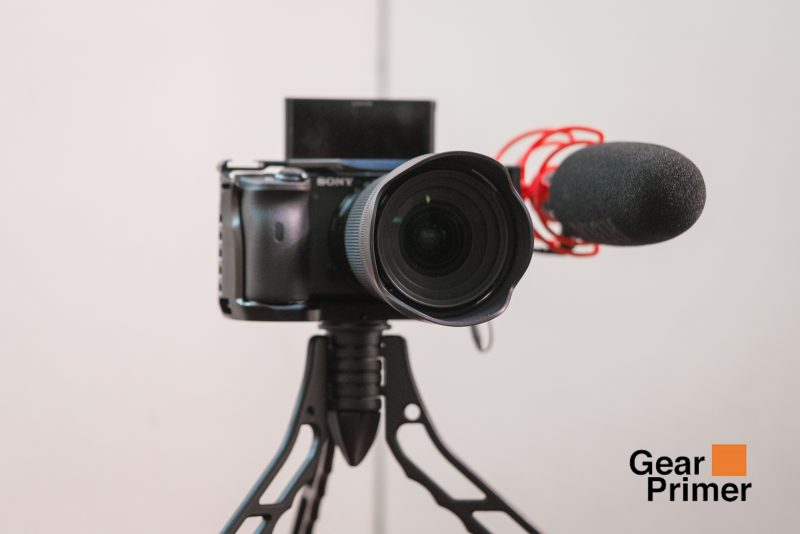 Best Vlogging Setup
Compact Point & Shoot Camera: Sony RX100 VII + Smallrig Camera Cage
Best Mirrorless DSLR: Sony Alpha A6600 Mirrorless Camera + Smallrig Camera Cage
Lens: Sigma 16mm f/1.4 DC DN Contemporary Lens
Best Portable Microphone: Rode VideoMicro
Best High End Microphone: Rode VideoMic NTG
Tripod: Switchpod
Drone: DJI Mavic Mini
Video Editing Software: Adobe Creative Cloud
So you've started your vlogging channel or you're thinking of starting a vlogging channel, and you want to have the highest audio / video quality in addition to a convenient setup that will allow you to do more vlogging and less setup / configuration work. What type of equipment do you choose?
That was a question I had before I started vlogging, and to be honest I spent far too long deciding which camera, microphone, tripod, etc. setup to use. There's simply so much gear on the market today, so today I've outlined what I believe is the best vlogging equipment setup that will provide the best vlogging video / audio quality for the price. Let's take a look!
Best Vlogging Equipment
Best Vlogging Camera – Sony Alpha A6600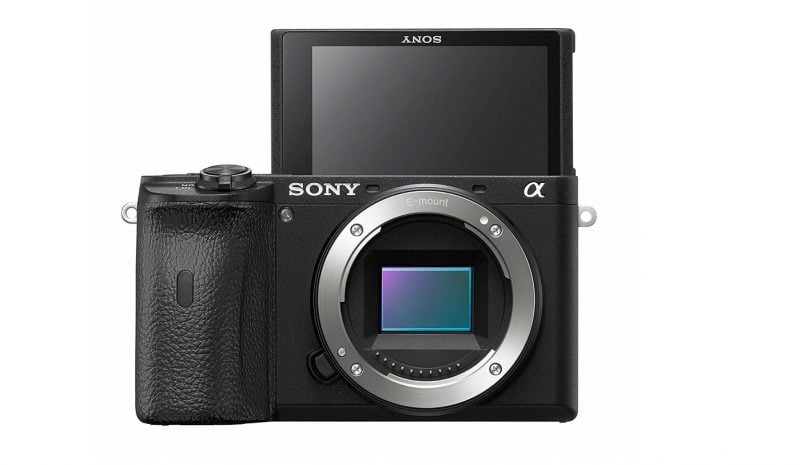 When I started vlogging, I originally used an iPhone, but I quickly realized that the quality was subpar and I absolutely hated it. In my research for a better camera, I asked some friends who were also vlogging at the time and they had great results with the Sony RX100 Mark VII. However, I wanted to have the flexibility of being able to change my lens to get more versatility out of my camera, so I ended up with the Sony A6600 and it's by far the best vlogging camera period.
The primary feature I like about the camera is that it has a flip up reversible screen so you can see yourself when you record. I think it's pretty important as I own other cameras that don't have this feature and getting good video without the screen is a massive pain in the butt. For shooting on the move, the Sony A6600's fast autofocus combined with eye tracking ensures that focus is perfectly on the eyes rather than some random thing in the background.
Using the Sigma 16mm f/1.4 lens, it's easy to handhold the camera and the fast lens makes the background creamy blurry which keeps the focus on my face rather than something else in the frame.
Battery life on the Sony A6600 is also very good although I'd definitely recommend buying an additional set of the RAVPower NP-FZ100 as they aren't very expensive and they give you two extra batteries along with a charger that can charge via USB power bank.
Best Vlogging Microphone – Rode VideoMic NTG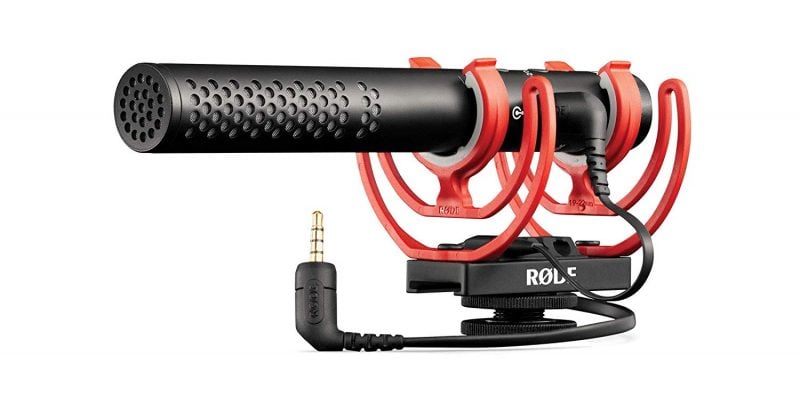 The Rode VideoMic NTG is by far the best microphone for vlogging I've ever used. The VideoMic NTG comes with a nice shock mount with a cold shoe adapter so you can easily mount it to your camera. The microphone isn't too big, but isn't too small. In terms of performance, it has that excellent Rode VideoMic quality and a narrow pick up pattern which concentrates your voice.
What I really like about the Rode VideoMic NTG is the flexibility it offers. It has a rechargeable battery that lasts several hours and it charges through the onboard USB-C port. The USB-C port can also allow the microphone to be used as a microphone for your PC or smartphone, and there's also a 3.5mm out jack that can be used to record or monitor from the microphone.
Best Vlogging Tripod – Switchpod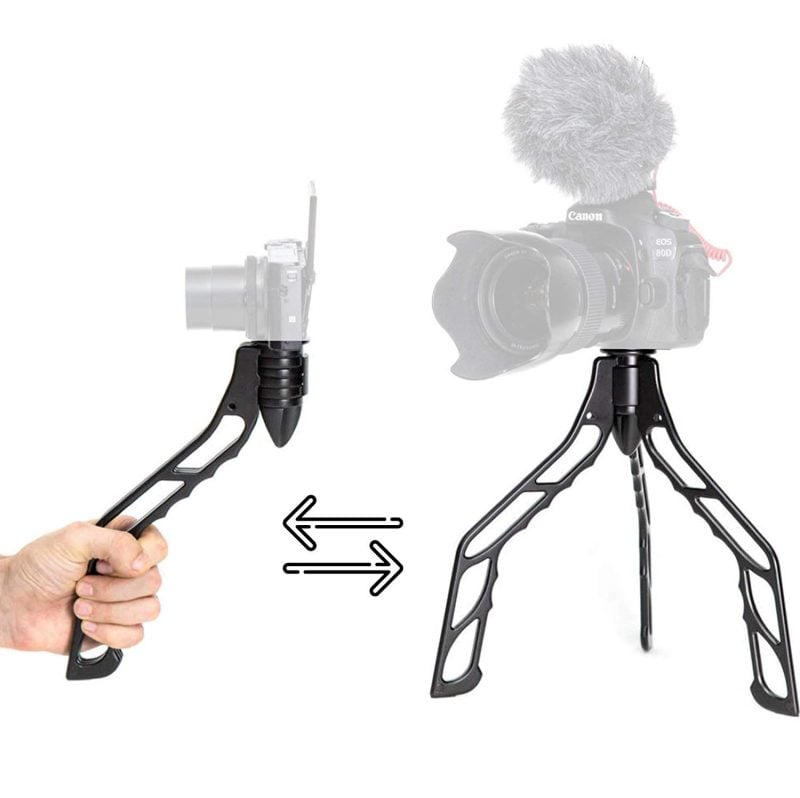 To complete the vlogging setup is the Switchpod which is a handy tripod created by several vloggers who wanted to create the ultimate vlogger tripod. In my opinion, they've succeeded.
The Switchpod offers quick deployment from a vlogging handle into a tripod in an instant, so you're not struggling to setup your Gorillapod or whichever type of tripod when you're on the move. It's also incredibly light, so it doesn't add a whole lot of weight to your vlogging setup.
Best Vlogging Drone – DJI Mavic Mini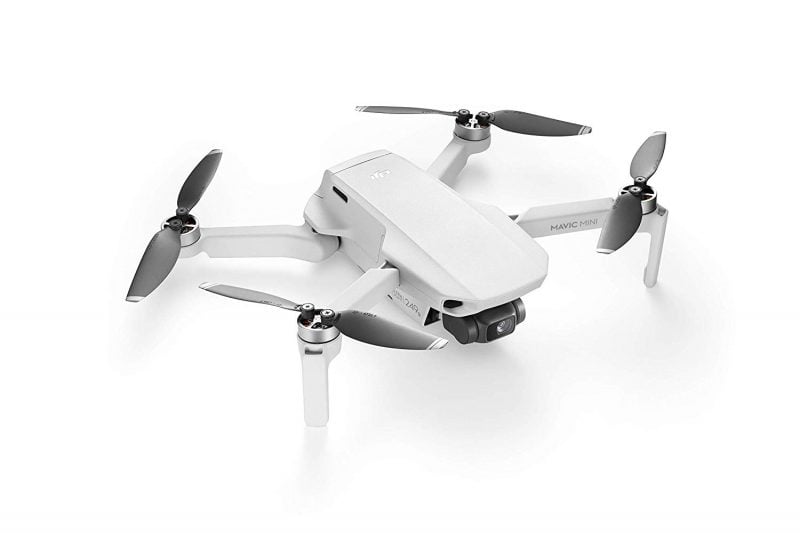 If you want to get some awesome aerial shots, the DJI Mavic Mini is probably the best drone you can buy. It's relatively cheap at under $400 and it's capable of producing some high quality 2.7k video for up to 30 minutes at a time. It's also one of the easiest drones to fly thanks to DJI's software making it an excellent starter drone for vlogging.
Best Video Editing Software – Adobe Creative Cloud
Adobe Creative Cloud is a must if you want to be able to edit the videos you shoot to give them that professional video quality. The subscription isn't too expensive at around $80 per month, but you do get a ton of software with the subscription such as Adobe Premiere, Adobe Photoshop, Adobe Acrobat DC, Adobe InDesign and more.
Unfortunately, there isn't really a cheaper software that can do the job Adobe Creative Cloud can however, if you have a Mac, I've heard great things about Final Cut Pro X. It's cheaper in that it's a one time $200 payment however, you'll have to shell out for a Mac, which is quite expensive if you don't own one already.
Conclusion
So, that's what I think is the best vlogging setup for me so far. I've had good results using it, but you might want something different and that's OK. There's vloggers out there using all sorts of equipment from cheap iPhones to GoPros to even Red production cinema camera systems. Ultimately, it's all about consistently making videos no matter what your vlogging setup looks like.
Do you vlog? What does your vlogging setup look like? Let us know in the comments below!