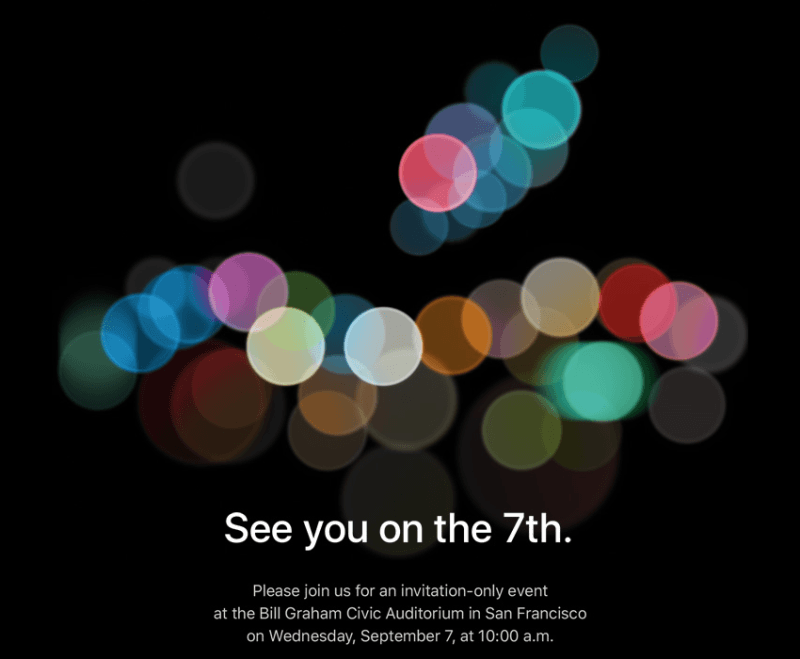 Get ready for some new Apple announcements as Apple recently sent out invitations to their annual press event. The press event which will be hosted at the Bill Graham Civic Auditorium in San Francisco will start at 10:00AM on Wednesday, September 7th.
Rumors floating around the internet suggest that the event will likely include the announcement of a new iPhone which won't be a complete redesign of the current generation iPhone 6S and 6S Plus, but will include improvements such as a better camera, faster SoC and no headphone jack. Alongside the new iPhone, Apple may also touch on upcoming iOS 10, macOS Sierra, watchOS 3, and tvOS 10.
Apple may also introduce some other new products although it's not anywhere near as confirmed as a new iPhone. Apple's MacBook Pro lineup is supposed to be completely revamped by the end of this year and a new Apple Watch is expected as well.
What do you think Apple will announce at the event? Be sure to leave a comment below!
Source: Ars Technica