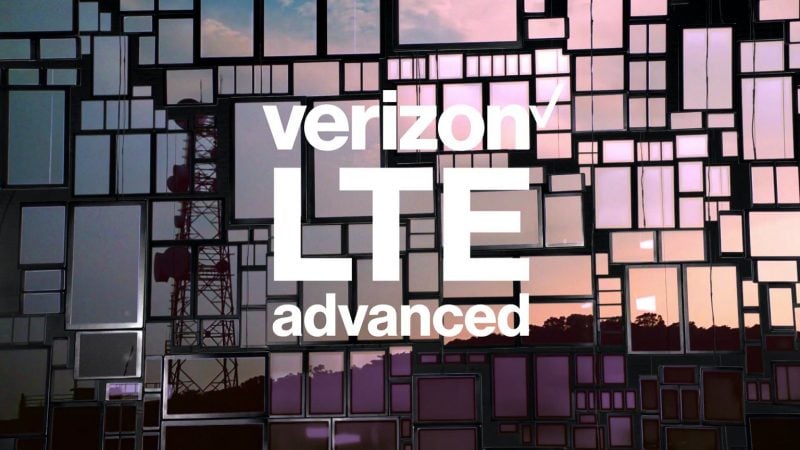 Verizon today announced the launch of LTE-A, or LTE-Advanced, across 461 cities across the US. The new wireless technology combines multiple channels to increase performance, featuring up to 50% faster peak speeds compared to 4G LTE.
The way Verizon's LTE-A works is it utilizes software to aggregate the total bandwidth between two to three channels in the 700MHz, AWS, and PCS spectrum to create wider channels capable of handling additional bandwidth. LTE-A's two and three carrier aggregation technology has been shown to produce peak throughput up to 225Mbps and 300Mbps respectively. Verizon however qualifies this statement by saying typical download speeds will still be somewhere in the range of 5-12Mbps.
LTE-A is a free, but in order to take advantage of LTE-A, you must be in a LTE-A enabled area with a LTE-A compatible device. Here are some devices that support LTE-A right now. Additional devices may be included as firmware updates roll out.
Apple iPhone 6
Apple iPhone 6 Plus
Apple iPhone 6s
Apple iPhone 6s Plus
Apple iPhone 5 SE
Apple iPad Pro
Apple iPad Pro 9.7
Apple iPad Air 2
Apple iPad Mini 4
Asus Zenpad Z8
Blackberry PRIV
HTC 10
HTC Desire 626
HTC One M9
LG V10
LG G4
LG G5
Motorola Nexus 6
Moto X
Moto Z Force Droid
Moto Z Droid
Motorola Droid Turbo 2
Motorola Droid Turbo
Netgear MHS AC791L
Novatel MiFi i6620L
Novatel MiFi USB620L
Samsung Galaxy S6 Edge Plus
Samsung Note 5
Samsung Galaxy S6
Samsung Galaxy S6 Edge
Samsung Galaxy S7 Edge
Samsung Galaxy S7
Samsung Galaxy View
Samsung Galaxy Tab S2
Samsung Galaxy Tab E 8.0
Samsung Galaxy Note 7
Sony Xperia Z3v
Sony Xperia Z2 Tablet
For more information about LTE-A, a list of cities supported, and all the phones supported, be sure to check out Verizon's website here.