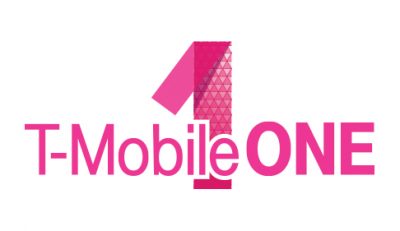 Well, it looks like the announcement of T-Mobile One did not go anywhere near as planned as T-Mobile recently announced several changes to the T-Mobile One plan based on feedback they received from customers.
T-Mobile One Changes
First up is the changes to the T-Mobile One plan itself. T-Mobile is making two big changes to parts of the plan which customers complained about most.
When T-Mobile One was originally announced several days ago, the plan would feature unlimited mobile hotspot at only 2G (128kbps) speeds. This will now be changed to unlimited mobile hotspot at 3G (512kbps) speeds.
Another issue many had with T-Mobile One is that adding HD video streaming capability would cost an additional $25/mo per device. T-Mobile will now offer 24-hour HD video passes for $3.00 which will give T-Mobile One customers unlimited HD streaming for a day. The day passes will be available starting in October.
T-Mobile One Plus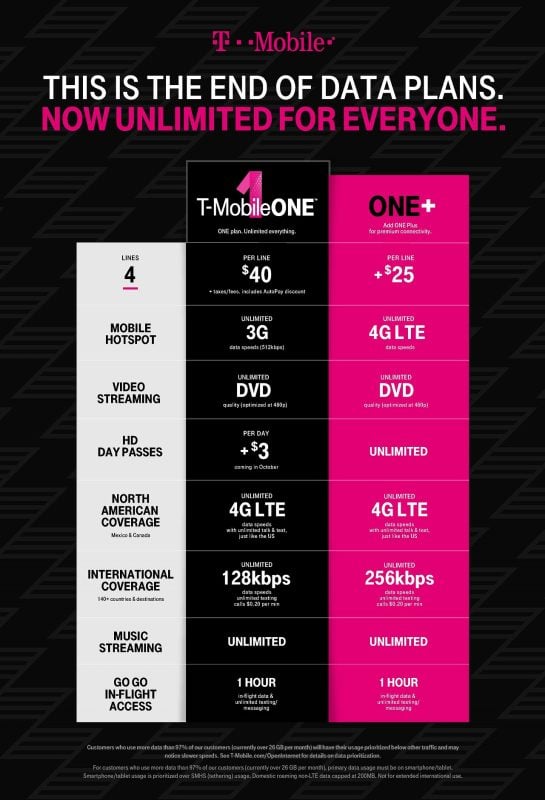 T-Mobile is also announcing T-Mobile One+ which is an add-on for T-Mobile One customers. The T-Mobile One+ add-on will run you $25, but will include some pretty sweet features such as unlimited 4G LTE mobile hotspot, unlimited 24 hour HD day passes, and unlimited 256kbps international data when traveling in one of the 140+ countries supported by T-Mobile's Simple Global benefit.
T-Mobile also announced that they'll be pushing the launch of T-Mobile One several days earlier to September 1, which is in just 3 days. What do you think about the new plans? Let us know in the comments below!
Source: T-Mobile