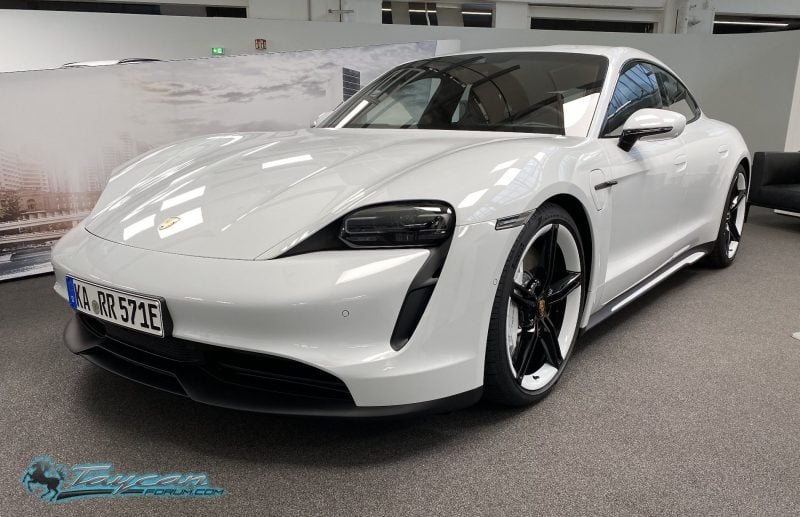 Porsche appears to have begun deliveries of the Taycan 4S as Mission4S of TaycanForum has recently reported taking delivery of of a brand new white Porsche Taycan 4S.
In a post dated 02/13/2020, Mission4S posted, "Today I was in Stuttgart and picked up my new Taycan 4S baby directly from where it was born at the Porsche factory 😉
After driving home I can tell to all the other Taycan enthusiasts here in this forum: Expect nothing less than you wildest dreams come true as soon as you drive your own Taycan! Looks like my Mission 4S is accomplished …"
The Porsche Taycan 4S was unveiled in October of last year and is Porsche's entry level Porsche Taycan, starting at $103,800. It features a dual synchronous electric motor system and a two speed transmission allowing it to accelerate from 0-60 mph in just 3.8 seconds and features a maximum speed of 155 mph.
The Taycan 4S is offered with two battery pack options which include the Performance Battery (Single Layer) with a 79.2 kWh battery pack and the Performance Battery Plus (Dual Layer) with a 93.4 kWh battery pack. EPA estimated range is still unavailable at this time however, the Taycan Turbo and Taycan Turbo S (93 kWh battery) have received EPA estimated ranges of 201 and 192 miles respectively. Porsche also has an 800-volt high speed DC charging system capable of charging at up to 225kW for the Performance Battery or 270kW for the Performance Battery Plus at compatible charging stations.