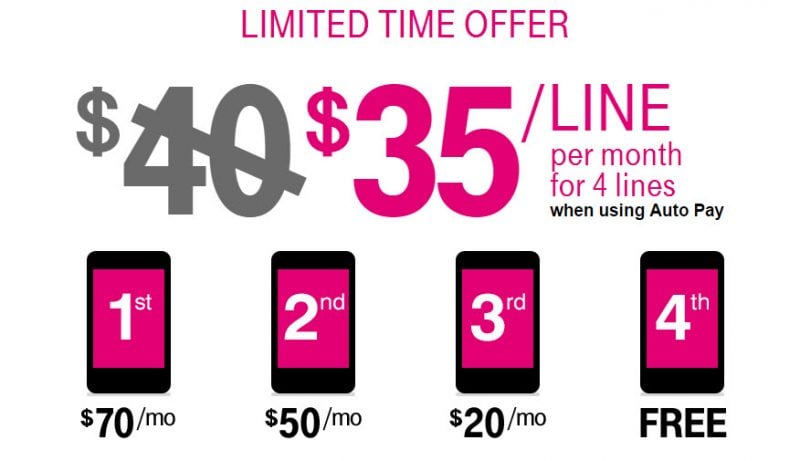 T-Mobile's new T-Mobile One Unlimited plan hasn't impressed a whole lot of people lately due to its high cost and numerous restrictions. While T-Mobile has eased up on some of those restrictions shortly after their initial announcement of the new plan, many are still unhappy with the cost of the plan when compared to older Simple Choice offerings.
To sweeten the deal, starting today T-Mobile is offering a limited time deal where a family of four can get everyone on T-Mobile One for $140/month essentially making the 4th line free provided you enroll in autopay. This makes T-Mobile One Unlimited just $20 more per month compared to 4 lines on T-Mobile's Simple Choice 6GB plan.
Those previously on the fence about T-Mobile One, does this new promotion sweeten the deal enough for you to switch? Let us know in the comments below!
Source: T-Mobile