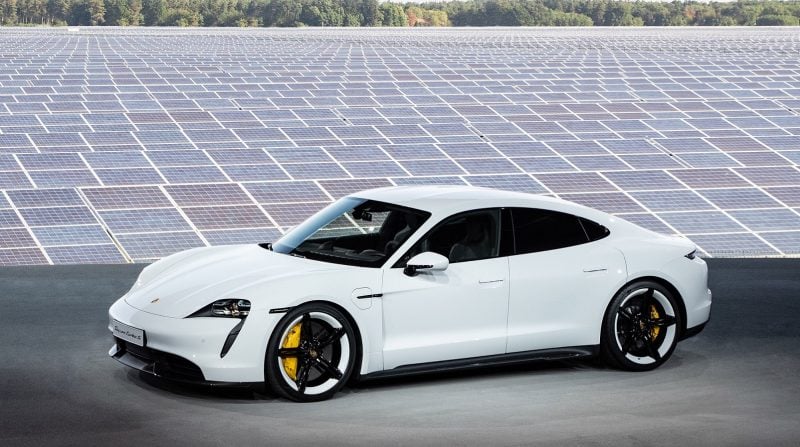 Marques Brownlee, better known as MKBHD, recently uploaded a new video interviewing Microsoft Founder, Bill Gates discussing several issues such as YouTube, electric vehicles and the Coronavirus epidemic.
During the electric vehicles portion of the interview, Bill Gates revealed that he purchased his first electric car, a Porsche Taycan, which he says he enjoys "a lot". He believes that the premium cost and range anxiety are the two biggest factors holding back electric vehicle adoption.
However, he believes that over time, the premium of electric cars will come down to zero, but the range anxiety may still be there. Of all the different technologies currently working to help solve the climate change issue, he is still most hopeful of passenger electric cars though.
Be sure to check out the full video below!
Update 02/18/2020
Following the release of the video, Twitter user @Tesletter commented about Bill Gates decision to buy a Porsche Taycan considering its bad range and bad efficiency.
Elon Musk Tweeted back stating "My conversations with Gates have been underwhelming tbh"
But he did make a positive comment about Gates' impressive chair jumping skills.
The Gear Primer Take
It's interesting to hear that the Porsche Taycan is Bill Gates first electric vehicle. As someone who has spent and donated billions of dollars in combating climate change, it seems like the first thing you'd want to do is stop burning fossil fuels no matter how small of an impact you may have as a single person.
It's also interesting to see that of all the electric cars on the market, Bill Gates chose the Porsche Taycan, which is by far the electric vehicle with the highest premium yet the lowest efficiency. The Porsche Taycan Turbo S has an EPA rating of just 68 MPGe, a range of 192 miles, and a relatively small charging network. Of course that would induce some range anxiety. Maybe Bill Gates should look into the Tesla Model S with 390 miles of range and a much larger Supercharging network… just saying.
Ultimately, it's nice to see that Bill Gates is finally an electric vehicle owner and is hopeful that electric vehicles may be one of the most promising ways to help society to tackle climate change. I happen to think so too.