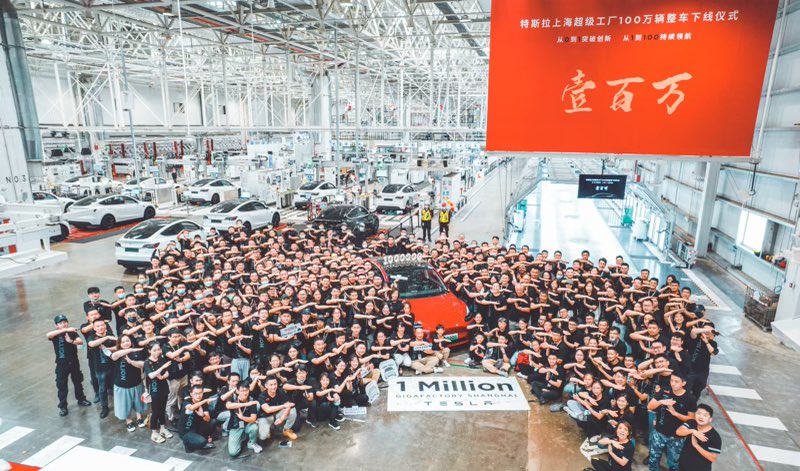 Tesla CEO Elon Musk recently congratulated the Tesla Shanghai team for manufacturing their 1,000,000th vehicle, which appears to be a Red Tesla Model Y. Coincidentally (or not), a Red Tesla Model Y is the same vehicle Tesla's Fremont factory manufactured as their 1,000,000th vehicle back in March 2020.
In a tweet of a photo from Tesla's Shanghai Gigafactory, Tesla CEO Elon Musk Tweeted, "Congrats Giga Shanghai on making millionth car! Total Teslas made now over 3M."
Tesla Shanghai began operations less than three years ago in December 2019 so it took about 31 months since the opening of the factory to reach this milestone. However, this is still quite the feat given the fact that Giga Shanghai faced a number of COVID-19 pandemic related headwinds such as supply chain issues and COVID related lockdowns.