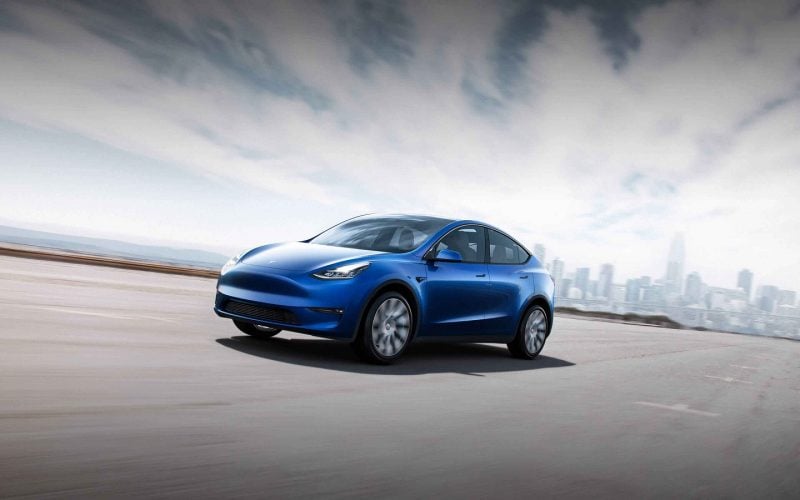 After confirming that Tesla will launch the Model Y crossover SUV next month, the EPA recently released their official range rating for the Model Y, certifying it for 315 miles of range. The Tesla Model Y scores an official 121 MPGe combined, 129 MPGe city and 112 MPGe highway making it one of the most efficient electric vehicles coming to market. For reference, the Tesla Model 3 Long Range AWD, the most efficient EV on the market today has an efficiency rating of 124 MPGe combined, 128 MPGe city, and 120 MPGe highway.
According to Tesla's Q4 earnings report, "Due to continued engineering progress of the Model Y all-wheel drive (AWD), we have been able to increase its maximum EPA range to 315 miles, compared to our previous estimate of 280 miles… This extends Model Y's lead as the most energy-efficient electric SUV in the world."
This is quite an incredible accomplishment for Tesla as the Model Y is around 10-20% larger than the Model 3, but has a surprisingly similar range and efficiency rating, signifying that there have been quite a few improvements made to the Model Y for even better efficiency to weight compared to the Model 3.
The Tesla Model Y is currently available for order from the Tesla website. The Tesla Model Y Dual Motor AWD Long Range currently starts at $52,990 without any federal or state incentives. Deliveries are expected to begin in March 2020.
Source: EPA