Ask any seasoned traveler and they'd tell you the worst possible thing to do when traveling especially out of the country is keep all your money in your high end Italian leather Burberry wallet. In countries where your wallet could be worth months of someone's salary, this could potentially lead pick pocketing or even worse, armed robbery. To prevent this, it's recommended to buy either one, or in higher crime areas, two wallets just for travel purposes with both wallets carrying half your cash and cards just in case the wallet is lost or worse, stolen.
Here are what we think are the best travel wallets available today.
Chums Surfshorts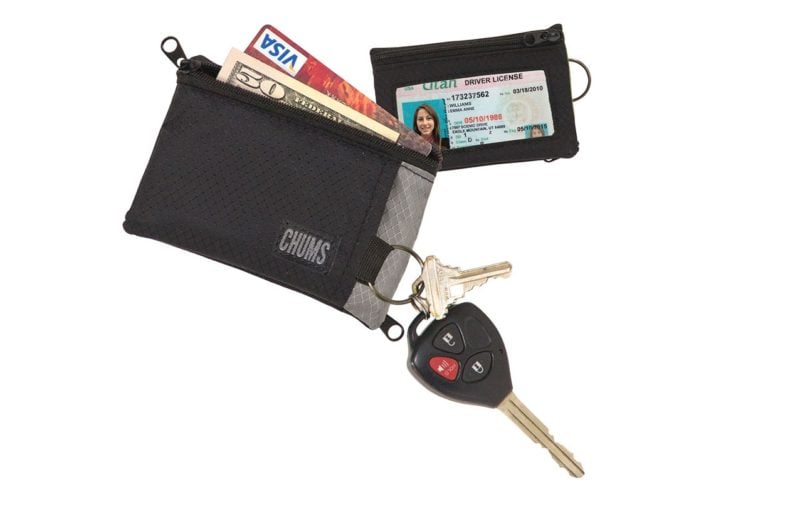 The Chums Surfshorts is one of our favorite wallets here at Gear Primer. Constructed of rip-stop nylon, the Chums Surfshorts sports two main zippered compartments – one with a window for IDs and credit cards, and the other for cash. This ensures that nothing accidentally falls out unlike most of the other minimalist wallets out there. There's also a keyring for tethering the wallet to your body or tethering a set of keys to the wallet as well. The design of the wallet is also very minimalist without any large logos or a flashy design to alert potential thieves of your wealth.
What makes the Chums Surfshorts extra special however, is that it's also relatively inexpensive. At under $15 for two wallets, it's extremely affordable if you want to pick up two at the same time. Despite the low cost, Chums wallets are also made in the good old USA.
Lewis N. Clark Travel Belt Wallet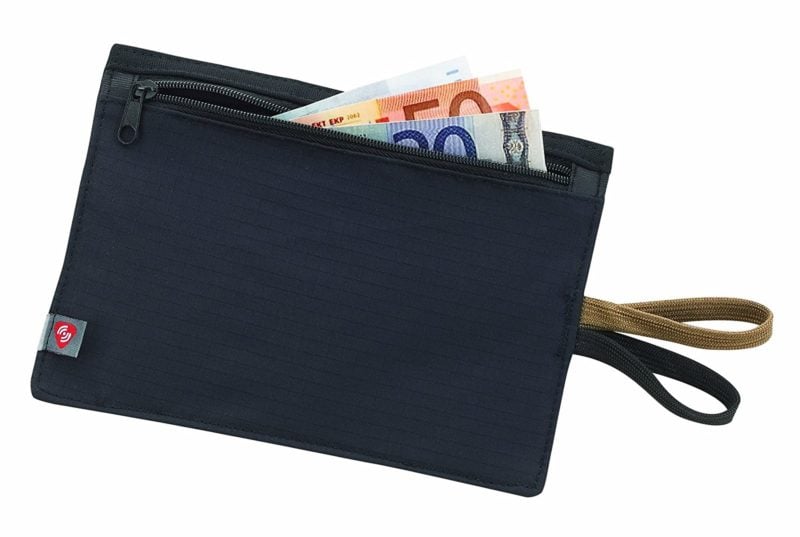 The Lewis N. Clark Travel Belt Wallet is another excellent option for travelers who need a good way to secure their wallets while traveling. Constructed of rip-stop nylon, the Lewis N. Clark Travel Belt Wallet features a zipper to keep all its contents in the wallet. It also features two belt loops which allows you to clip the wallet onto your belt. This ensures even if pickpockets get a hold of your wallet, they'll only manage to discover that it's stuck on your belt.
Zero Grid Travel Security Belt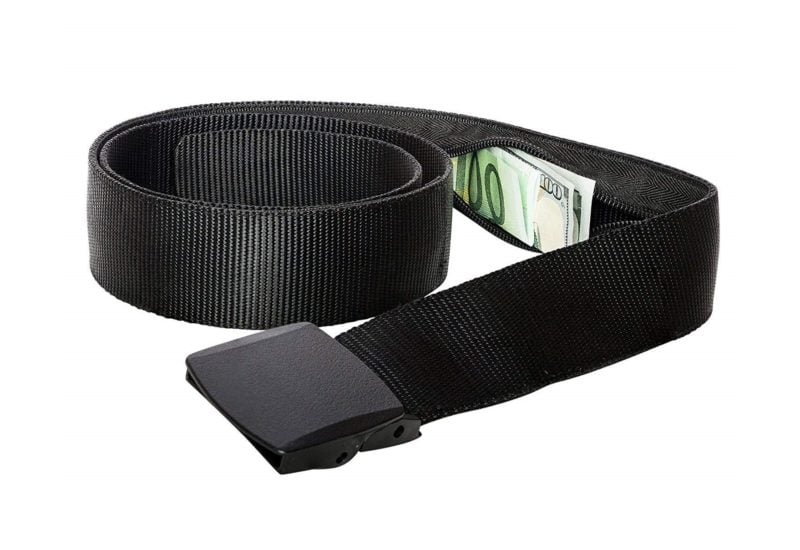 If you're traveling in a high crime area, it's important to have a backup source of money just in case your wallet or your backpack is lost or stolen. A great way to ensure this without carrying two wallets and risk getting your second wallet stolen is the Zero Grid Travel Security Belt. The Zero Grid Travel Security Belt features an internal pocket which allows you to store small items such as money.
Travel Wallet Buying Guide
Design
Minimalist Design
When looking into a travel wallet, it's important to find something with a minimal design that's more importantly, inconspicuous. The reason for this is simple. If you advertise your wealth, you make yourself a target for would-be thieves. Minimal design is important as well. Having a wallet that isn't going to print on your pants will also deter would-be thieves as they wouldn't know a wallet was sitting inside your pants.
Zippers
They don't need to be super durable, tactical YKK zippers, but a good travel wallet should include a zipper. As many countries still utilize cash, having a zippered wallet will allow you to more easily carry change without having to worry about it falling out.
RFID Blocking
If you carry credit cards, ID cards, metro cards, hotel room keys, or passports that broadcast RFID, it's important to have an RFID blocking wallet to prevent potential hackers from hacking the RFID chips embedded in them and using the information to do things like steal your information or make unauthorized purchases using your credit cards.