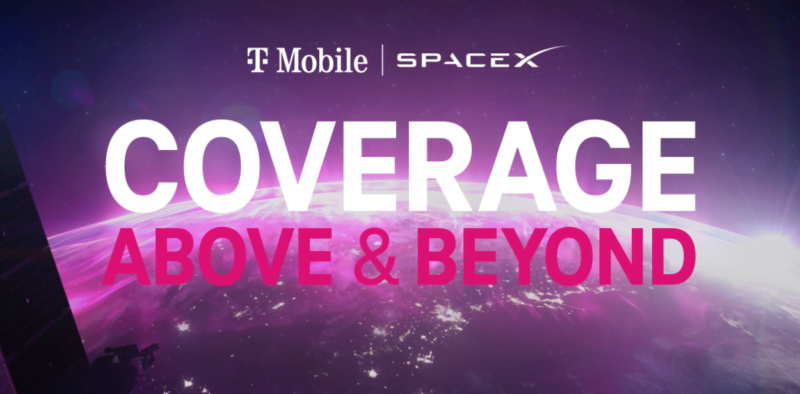 Earlier this week, T-Mobile and SpaceX jointly shared that they would be making an announcement about a partnership between the two companies about a "plan to increase connectivity" and SpaceX Chief Engineer Elon Musk shared that it would be "something special".
On Thursday evening at the SpaceX Starbase in Texas, T-Mobile CEO Mike Sievert and SpaceX Chief Engineer Elon Musk jointly announced Coverage Above & Beyond. In short, the two companies would partner up by utilizing SpaceX's upcoming V2 satellites as T-Mobile cell phone towers capable of delivering cell phone service from space.
The current plan is to utilize T-Mobile's mid-band spectrum to deliver the service. As a result, when this service goes live next year, T-Mobile customers will be able to make calls, text, and utilize the internet even in areas where there is no cell towers nearby. Bandwidth for this type of service isn't going to be super great at an estimated 2-4 Mbits per cell zone, but it will at least be better than nothing when traveling through areas not covered by cell service. This is obviously huge given that there is over 500,000 square miles of the US that is not covered by cell phone providers.
Following the event, Tesla influencer @heydave7 asked Elon Musk if Tesla vehicles would be able to utilize Starlink satellites in the future for emergency calls/texts in which Elon replied "Yes. This is interesting as Tesla vehicles currently utilize AT&T's network for LTE service. This Tweet suggests that this may change in the future or there may be some form of roaming agreement to allow AT&T to utilize T-Mobile's network.
Full announcement video below for those who missed the event.