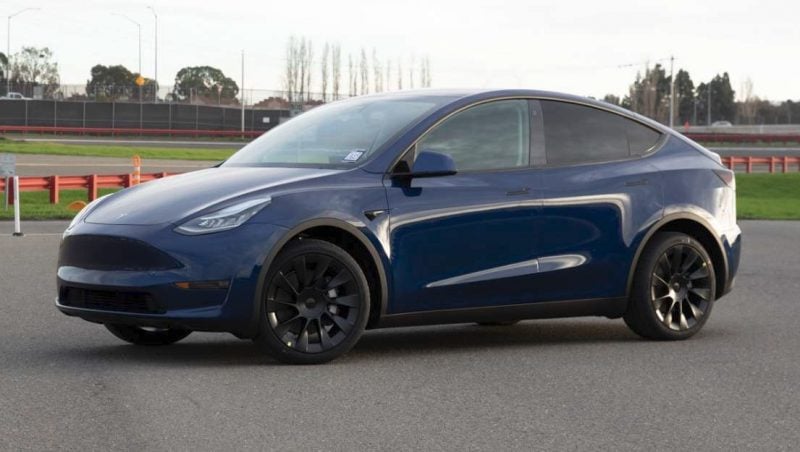 A recent article by Electrek reports that Tesla is providing a courtesy notice to pre-order customers of the Model Y with the 7-seat option to switch to the 5-seat version in order to receive their Model Y sooner.
According to the e-mail, "We want to help Model Y join your home as soon as possible. Your order is configured with the seven seat interior which is not estimated to begin production until 2021. If you'd like to take delivery of your Model Y next month, you can adjust your order to the standard five-seat interior, removing the $3,000 seven-seat interior upgrade cost. Contact a Tesla adviser to update your order today."
Recently, pre-order customers of the highly anticipated Tesla Model Y were notified by e-mail to schedule delivery dates of the new vehicle starting March 15, 2020. At this time, Tesla is only delivering the Model Y Performance variant, so it's a nice gesture to allow customers who may be interested in not waiting another year to get their hands on the Model Y, despite the fact that it's a five-seater.
The Tesla Model Y is Tesla's highly anticipated crossover based on the Tesla Model 3 platform. It's offered in two variants, the Tesla Model Y Long Range and Model Y Performance.
Tesla Model Y Long Range: 0-60 MPH in 4.8 seconds, 315 miles of range (EPA estimated), 135mph top speed, and a starting price of $52,990.
Tesla Model Y Performance: 0-60 MPH in less than 3.5 seconds, 315 miles of range (EPA estimated), 145mph top speed, and a starting price of $60,990. A performance upgrade may be added to the performance model that reduces range to 280 miles, but adds performance brakes, 21'' Überturbine Wheels, lowered suspension, aluminum alloy pedals, and increases top speed to 155mph.
The option which Tesla pre-order customers are being asked to give up in order to receive their vehicles sooner is the option for a $3,000 upgrade to a 7-seat configuration. Like the rest of the Tesla fleet, Tesla also offers a $7,000 option for Full Self Driving, which will be added once the feature is complete.
Tesla began ramping up production of the Model Y last month at their Fremont factory, according to the recent Q4 2019 earnings call. They expect to produce a combined Model 3, Model Y annual total of 500,000 units per year starting mid-2020. Tesla is also planning a Model Y production line at their Gigafactory in Shanghai although no timelines were provided as to when that would occur.
Any Model Y seven seat pre-order customers receive this e-mail? Did you take them up on the offer? Let us know why or why not in the comments below!