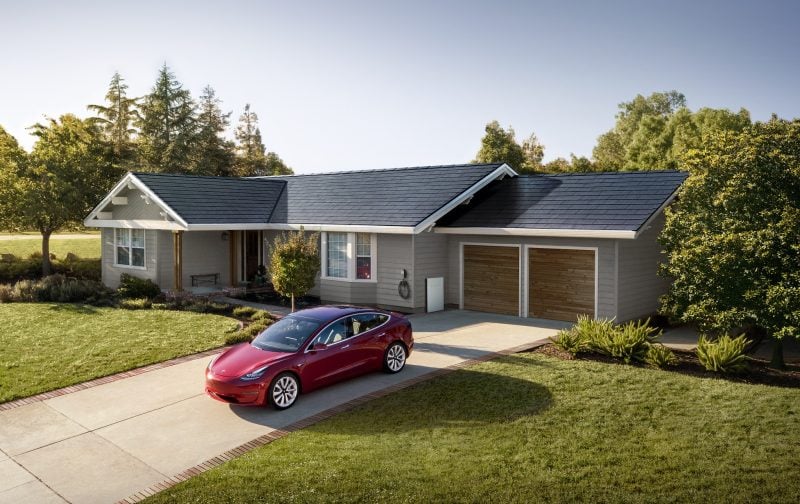 Tesla and Panasonic's solar manufacturing partnership may be coming to an end just as Tesla is starting to ramp up their Solar Roof business.
A recent report from Nikkei Asian Review suggests that Panasonic decided to shutter solar cell manufacturing operations with Tesla after the four-year long partnership did not yield results as expected. Panasonic's solar cells were originally intended to be used in Tesla's Solar Roofs which were designed to look just like a regular roof except have the capability of generating electricity from the sun.
However, Panasonic-made solar cells were reportedly unable to achieve the look Tesla wanted. As a result, Panasonic had to sell their solar cells produced at the New York Gigafactory to other customers while Tesla sourced solar cells from Chinese solar cell manufacturers for their Solar Roof.
Panasonic and Tesla's joint venture at Gigafactory New York (Gigafactory 2) began in 2016 when the two companies agreed to a partnership where Panasonic would manufacture core components for solar panels which would then be integrated and sold as solar panels by Tesla. Unfortunately, this has not gone according to plan and up until recently, Gigafactory New York seemed like it was going to miss its hiring and economic targets mandated by the the state of New York when Tesla received a massive subsidies by the state to construct the Gigafactory.
Despite this setback, Panasonic and Tesla are expected to continue their partnership on battery production at Gigafactory Nevada. It's unknown whether they will continue to create partnerships in the future however, the prospect looks dim given the strained relationship and Tesla's recent choice to source batteries from Chinese battery manufacturer CATL and South Korean conglomerate LG Chem to produce batteries for their Made-in-China Tesla vehicles.