Tesla is a Top 10 pick by Consumer Reports. That's pretty awesome. Can't believe they let the Subaru Legacy get the midsized sedan win. That should be a second Tesla Model 3 win too. Seems like they're forgetting the $35,000 Model 3 as well. That one's the best value. Easy.
Electric Car: Tesla Model 3
The Model 3 proves that EVs can challenge conventional upscale sedans by offering invigorating performance with a high-tech vibe. It boasts rapid acceleration that's delivered in near silence, with instant passing power available at any speed and enough thrust to push the driver back into the seat. The car's superb handling and quick, precise steering help it feel like a sports car. The Model 3 has excellent visibility and a stark interior dominated by a floating 15-inch touch screen that governs many controls. Its impressive road performance is diminished only by the stiff ride and notable wind noise. But its long range of 250 to 330 miles (depending on the version) and green credentials offset those drawbacks.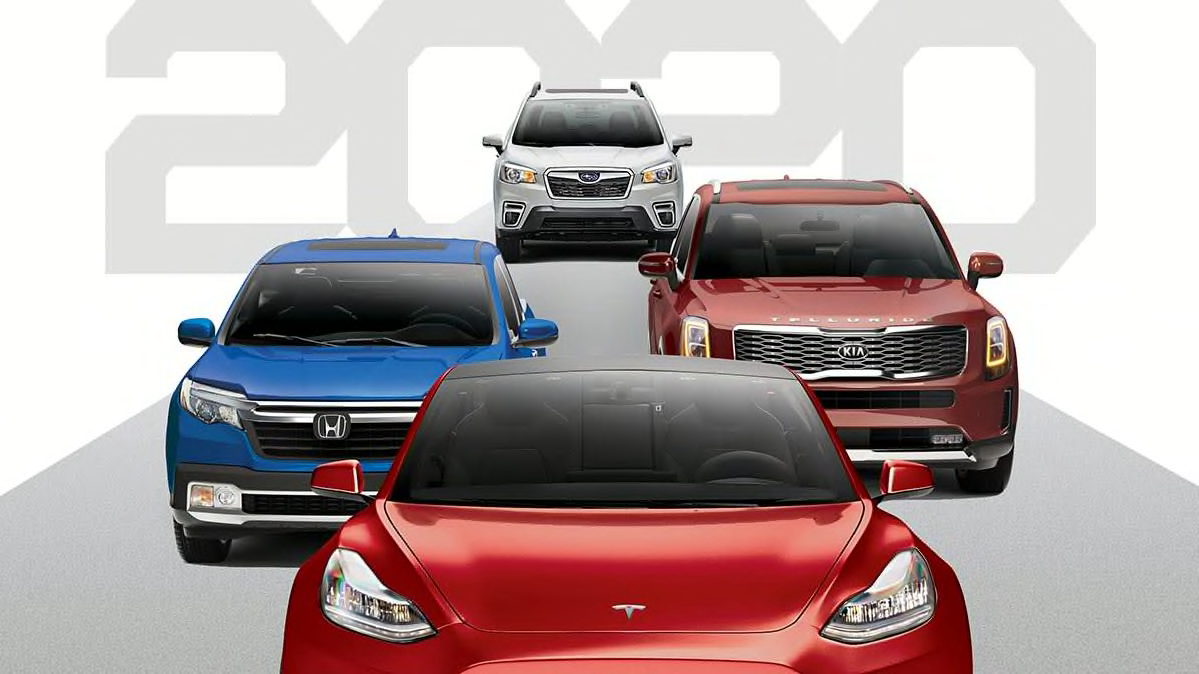 Consumer Reports names its 10 Top Picks, the best cars of 2020 in 10 categories and four price ranges. These models excel in Overall Score, road-test score, reliability, owner satisfaction, and safety.